Please share this site with a friend!

"Do you
know someone
who would enjoy this site?"


If you've found inspiration-for-singles.com worthwhile, would you please share this site with your friends and relatives?
There are two ways to spread the word about this site:
1) Speak to others about it;



2) Click on the card at right to open a sheet of 8 business cards in a PDF that you can print out.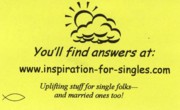 Just print that sheet, cut on the lines, then pass them out to friends, post on bulletin boards, mail them to people serving in the Armed Forces, or leave them where someone will find them!
If you like www.inspiration-for-singles.com, you'll love our FREE monthly newsletter, Inspire-O-Gram. What's more, when you subscribe, you'll receive our encouraging Inspirational Plaques Collection, absolutely FREE! Just fill out the easy form below and keep watching your inbox for the next exciting issue...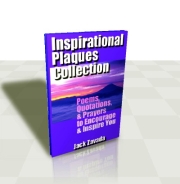 Please be assured that we value our visitors' privacy. Addresses are never sold or released to any third parties. I detest spam too!
Thanks so much! I sincerely appreciate your help.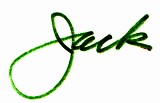 Jack Zavada
writer/webmaster
www.inspiration-for-singles.com