April 7, 2020 Issue #169

---
How to get worry under control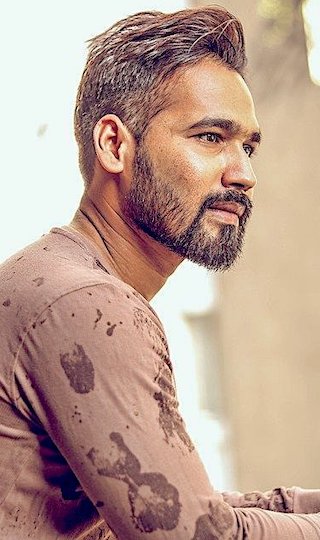 April's Inspire-O-Gram focuses on how to get a handle on worry. While this month's feature doesn't focus specifically on COVID-19, I hope it will become part of your coping arsenal long after this crisis is over.

This is another one of those "learn from Jack's mistakes" articles, but that's fine with me. The purpose of inspiration-for-singles.com and these newsletters is so you can avoid the dumb stuff I did and do the smart things I stumbled on through trial and error.

You see, I used to be a world-class worrier. Now that's an embarrassing confession from a lifelong Christian, but Jesus' followers are not immune from worry. The Bible addresses it several times. Listen to what Jesus said:

"Therefore do not worry about tomorrow, for tomorrow will worry about its own things. Sufficient for the day is its own trouble."

(Matthew 6:34, NKJV)

The thing about worry is that we each have to reach the point where we say, "That's it. I can't go on living like this. There's got to be a better way."

Single friend, there is. Here are some suggestions on how to control worry.


---
I have died a thousand times
I have died a thousand times
and yet I am still here.
For every time I worried,
I killed myself with fear.

Each time I convinced myself
"This surely is the end."
But every morning I woke up
to do it all again.

I worried I would lose my job,
my health, my home, my hair.
But every morning I woke up
to find them all still there.

Dying is exhausting
even if it isn't true.
"All this dying makes me sick;
I must try something new."

I trusted all my worries
to the One who cleansed my sins.
I put myself into his care
He's where rebirth begins.

He will fill your heart with peace,
and heal you to your core.
You'll only die just one last time
to live…forevermore.

~ Jack Zavada, www.inspiration-for-singles.com, 2020 ~


---
One of the greatest myths of life…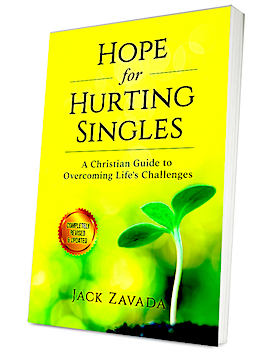 One of the greatest myths of life is that getting married will solve your problems. It won't. Ask one of your married friends. So why not start working on those problems now, with Hope for Hurting Singles?

This is not theoretical stuff, nor was it written by a married pastor or married psychologist. I was 65 years old when I wrote it, and it deals with problems singles in their 20s or 30s will eventually face.

Look, your problems aren't going anywhere soon. Why not listen to somebody who has already faced the same thing, to learn what works and what doesn't? Save yourself a ton of time and heartache.

Take the problem of loneliness. You can read the entire chapter on loneliness, right here as a f'ree sample of how thorough this book is.

Many of the insights in Hope for Hurting Singles came only after looking back with 30 years of perspective and unemotionally reviewing what I should have done. Too late for me but in plenty of time for you!

Here are just a few of the lessons that will spare you firsthand pain:
The 3 best ways to beat loneliness. (p. 6-27)

Whose approval matters most. (p. 33)

The hardest part of the Christian life. (p.51)

The real truth about your past. (p. 93)

The key to a great retirement. (p. 141)

The biggest myth about faith. (p. 155)

The true goal of every Christian. (p.186)
The paperback edition is $10.99 and the Kindle version is $3.99.

---
Crusty old psychologist has our April QOTM
For April's Quote of the Month, we turn to the Father of American Psychology, William James:

The sovereign cure for worry is prayer.
~ William James (1842 - 1910) ~

William James was also a philosopher who knew enough about religion to understand that worry is only an illusion that we're doing something about our problem, but prayer is actually doing something.

When we enlist God's help, we cannot think anxious thoughts. James knew no human is capable of thinking two thoughts at the same time. When you're praying, you can't worry.

We don't pray because it's hard work. And maybe we have doubts that God will do anything. And if he does, we're sure we won't like the answer.

God always does something. He's always smarter than you and I are, and he's going to do what's best in the Big Picture. I don't know about you, but when Jesus tells us not to worry, I have to trust that he knows what he's talking about.


---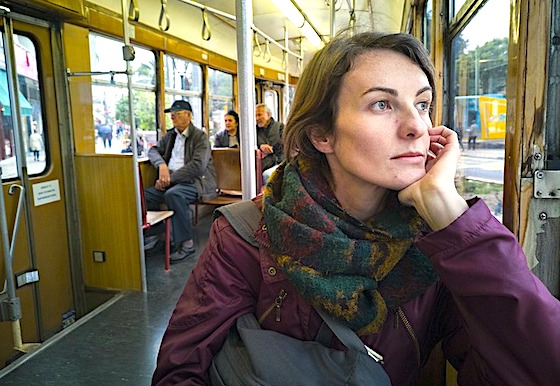 It's time to get fed up and change
During this current COVID-19 shelter-in-place, millions of single people will come to a stark conclusion: They are absolutely sick and tired of being afraid.

Fear is so thick in the air right now you can almost touch it. But what about before all this happened? Did fear play too big a part in your life?

I confess this because I want you to learn from it and not make my mistake: Fear ruled my life for many, many years. I was afraid of what people thought of me, whether I'd be a failure, whether I'd get mugged, whether I'd get in a car accident, and especially that I'd never get married.

So what happened? I didn't suddenly get a huge dose of courage. I got a huge dose of God. I was completely fed up with fear and knew it was stunting my life. I made up my mind to trust God and step out in faith, as we discussed in the previous issue of Inspire-O-Gram. It changed my attitude about my Christian faith:

Christianity is a thrilling adventure, or you're not doing it right.

What are you fed up with? Do you want to change it? Will you ask God for the wisdom and courage to help? And will you step out in faith so God can make it happen?

---
Why Easter means even more this year
Throughout much of the world, Easter church services have been canceled this year because of the COVID-19 pandemic, but that can't prevent each person from celebrating Christ's resurrection at home.

For us singles, Easter is especially meaningful this year. You and I have time now to reassess our lives. This shutdown won't last forever. Then what? Will you return to exactly the way things were, or will you change?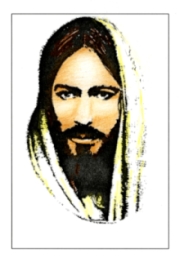 When Jesus' followers saw him after he rose from the dead, their lives were never the same again. What about us? Will we remember we have eternal life, guaranteed? Will we have powerful new confidence, based on what Christ did for us?
Will you and I start acting in the knowledge that no matter what happens to us, we're going to be all right?
I plan to change once the government lifts restrictions. I'm going to be more appreciative of my spiritual and material blessings. I'm going to live more boldly, like the child of God that I am.
I hope this issue of Inspire-O-Gram has given you a boost. I hope it has reminded you that you're never alone and that the God of the Universe is on your side.
If you have a comment on this issue or your life as a single, please email me using our hack-proof contact form.
In the meantime, I'll be working on the May Inspire-O-Gram and the redesign of inspiration-for-singles.com.
Please tell your single friends about the site or forward this newsletter to them. They need something uplifting right now!
Until next time, Happy Easter, single friend!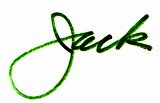 Jack Zavada