---
December 19, 2017 Issue #141
---
Some singles' secret attitude toward Christmas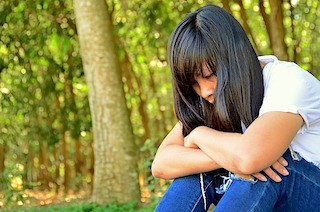 Christmas greetings, fellow singleton!

This month's Inspire-O-Gram takes a sort of odd approach to the season, but I think many of you will find it relevant. I decided to revisit the singles' common question: "Is God punishing me?"

If that sounds like a downer, many singles do ask that question in December. As we watch all the TV commercials with Christmas parties, boyfriend/girlfriend husband/wife gift-giving, and those happily-ever-after Christmas romance movies this month, it's understandable if we feel that our desire for a spouse is being cosmically blocked. It's not fun to feel left out in the cold this time of year. Or any time of year.

If you're a Christian, sometimes you feel God has it in for you. I know I felt that way for years. It flies in the face of what we know about God, but feelings are hard to overcome. The single life can put some pretty weird ideas into your noggin.

So if you're also asking, "Is Christmas over yet?", let's take another look at that other nagging question, "Is God punishing me?"


---
My alarm clock
I dreaded the start of a brand new day.
It seemed as if life never went my way.

My alarm clock blared by the side of my bed.
Filling my mind with a feeling of dread.

But it wasn't the world that started this feud.
I learned it was me and my bad attitude.

I had a chip on my shoulder as big as a log,
And I growled at people like a grouchy old dog.

I surrendered to God and that day I found
He turned my life completely around.

I began to feel like a child of the King,
My food tasted better, I heard the birds sing.

Life got exciting, a thrill a minute.
When I started to look for the good things in it.

I enjoy my days like never before.
Life is a party instead of a chore.

Now I sleep like a baby while this old world spins,
When my alarm goes off the adventure begins!

~ Jack Zavada, 2017 ~


---
Why try to figure it out on your own?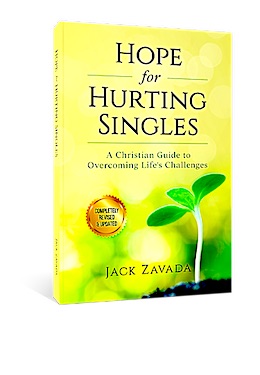 When something bad happens to you, how long does it take you to figure it out on your own then figure out what to do about it?

Yeah. Too long.

Hope for Hurting Singles: A Christian Guide to Overcoming Life's Challenges, my new paperback, shows you why things go sideways and the wisest path to take when they do.

In it you'll get the practical, real world lowdown on how to handle problems like:
Loneliness

Shyness

Rejection

Depression

Self-esteem

Fear

Bitterness

Peace of Mind

Faith
Hope for Hurting Singles comes from over 40 years of experience in the single life. Why muddle through alone when you can learn from somebody who has already been there?
This isn't about dating. It's about those emotions that drive you up a wall. It's about a calm, peaceful, contented existence. Think that's not possible for a single? Think again, friend! Whether you're looking for that special someone or not, Hope for Hurting Singles will simply help you enjoy life more. And who doesn't want that?
Follow this link at amazon to look inside Hope for Hope for Hurting Singles. It's $15.99 you'll be glad you invested.

---
Our Christmas QOTM comes from David Jeremiah
December's Quote of the Month comes from David Jeremiah, pastor, author, and host of the TV and radio program "Turning Point":

"All the Christmas presents in the world are worth nothing
without the presence of Christ."
~ David Jeremiah (1941 - ) ~

How scared the world is of Jesus! It has managed to turn his birthday into a secular holiday dominated by Santa Claus and overspending. Saccharine TV specials twist around like contortionists to avoid mentioning Jesus' name for fear they might offend somebody.

Single friends, I am unashamed to be Christian. Jesus is the true meaning of life, and until you acknowledge that yourself, you're just wandering aimlessly on this planet, missing out on your real purpose.

If you don't know Jesus, you owe it to yourself to find out why an intelligent guy like me is nuts about him. Take five minutes of your time and discover why it's so great to be a Christian.


---
Here's why I love this site!
I love, love, love sermonaudio.com!

This site has encouragement, comfort, and support for us single folks 24/7/365. It features audio sermons by the most gifted preachers in the world. And all of it is f'ree.

One of the great features is sermons are tagged by topic, so you can search for exactly what your problem is: discouragement, loneliness, depression, doubt, fear, anger, sorrow, frustration, worry, etc.

You can listen online or download the sermon to your MP3 player. They even list the length of the messages, so you can pick ones that meet your needs. These preachers are Bible-educated, committed teachers who will lift your spirits and get your mind back on the right path.

Make a visit and try it out. You'll be glad you did: sermonaudio.com!


---
You are one of the best gifts God has given me
At Christmas and throughout the year, I thank God for the visitors to www.inspiration-for-singles.com and the subscribers to this newsletter; in other words, you!

For many years I stumbled through life, making a lot of dumb mistakes and bad decisions. Oh, they were nothing fatal (I'm still here), but they did cause me a lot of unnecessary heartache. On occasion, though, thanks to my Dad's and Mom's wise advice, I did some things right.

Now I get to share those lessons with single folks all over the world, in the hope that you can have a happier, more trouble-free life. It's a humbling privilege, but God has blessed both the web site and newsletter. I sure don't have all the answers, but I do have a few, based on trial and error. My hope is that the site and newsletter are blessings to you.

The web site goes into its lucky 13th year in 2018, and I'm enjoying it more than ever. I always look forward to hearing from you, with suggestions and comments. You can reach me through our harassment-free contact form

I pray you'll have a happy Christmas this year and a positive New Year. Remember it's never too late to change your thinking, your attitude, and your life. God wants to help. Why not let him in 2018?

Merry Christmas and Happy New Year,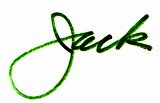 Jack Zavada
www.inspiration-for-singles.com
401 Indiana Ave
Streator, IL 61364 USA