December 16, 2020 Issue #177

---
The myth about God's will for you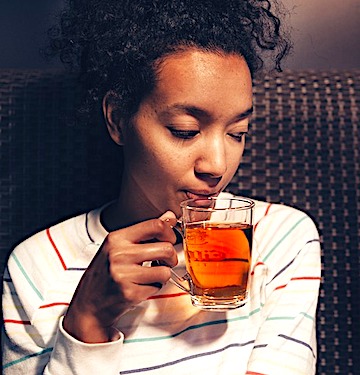 , there's an old saying among preachers: If you want to pack the church, just talk about God's will for people's lives.

Everybody wants to know the future, and we singles are no different. In fact, we may be more anxious about it than married folks. We want to know what's going to happen, and we want every detail.

The problem is, that's not how God or life work. The misunderstanding stems from a misinterpretation of evangelist Bill Bright's "Four Spiritual Laws," which he developed for Campus Crusade for Christ, in the mid 1960s.

Bright's First Spiritual Law was: "God loves you and offers a wonderful plan for your life (John 3:16; 10:10)." If you check out those verses, you'll find that God's wonderful plan for you is salvation. Now salvation is about as wonderful as it can get.

But over the years, well-meaning people decided God's plan includes what college you'll attend, your vocation, even who you will marry. Life doesn't work that way because God lets us make the decisions about those things. While God takes a personal interest in your life and mine, we're not his puppets. We do have free will in some things.

Even so, God does have a will and purpose for you. Check this month's feature article to see how that works out.


---
I wouldn't trade places
She's adored by millions
For the way she can sing.
But I wouldn't trade places
For anything.

As a sports superstar,
He's beyond compare.
He has no morals
But his fans don't care.

Internet darling,
Cream of the crop,
Who stepped on people
As he climbed to the top.

Billionaire businessman
Has no peer.
He sees his god
When he looks in the mirror.

They were all successful.
So what was their loss?
They never took time
To turn to the Cross.

Pride will destroy you
When you're under its spell.
It can run you to ruin.
It can send you to hell.

They can have fame and fortune
But I'll take the King.
No I wouldn't trade places
For anything.

~ Jack Zavada, www.inspiration-for-singles.com, 2020 ~


---
Did you make progress in 2020?
Did you buy this book?
Hmmmm.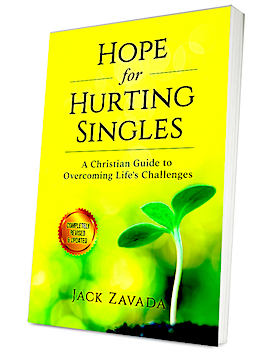 Remember when you were in elementary school? The teacher used to tell you help was always available; all you had to do was ask for it.

Hope for Hurting Singles has been available for the past three years. It contains targeted help you won't find in this newsletter or on www.inspiration-for-singles.com.

Single friend, Hope for Hurting Singles is a maintenance manual for your life that shows you how to quit fiddling around and allow God to be the Master Mechanic. He can and will fix you. This book shows you how to ask for his help and what to do when you get it.

If you made any promises to yourself to make 2021 a better year, Hope for Hurting Singles can help. It was born from my 50-year journey in the single life, but I made sure it's about you and solving your problems with these proven strategies

Here are some of the challenges Hope for Hurting Singles tackles:
Loneliness
Fear
Shyness
Bitterness
Depression
Procrastination
Low self-esteem
I've even made the entire first chapter on Loneliness available F'REE, right here, so you can see for yourself how practical this book is. The paperback edition is $10.99

and the Kindle version is $3.99.

---
Eric Rhoads has our December QOTM
We turn to one of my favorite people, Eric Rhoads, entrepreneur and publisher of Plein Air and Fine Art Connoisseur magazines, for December's Quote of the Month:

"Energy is found in enthusiasm."
~ Eric Rhoads ~

Eric's right. When you're enthusiastic about something, it gives you energy. Get excited about a project and feel a jolt of power surge through you. We singles need more enthusiasm. That's one reason I love my little dog, Louie. His enthusiasm for life is contagious.

This past year has been an enthusiasm-squasher, a real downer. Resolve to get your enthusiasm back in 2021. Better times are ahead, fellow single. Say a prayer, shout hallelujah and do your happy dance. We need to make up for lost time!


---
Christmas & COVID: Yikes!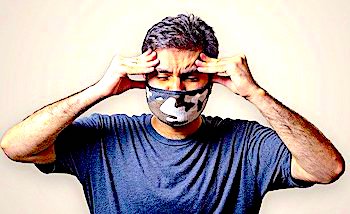 If we singles thought Christmas couldn't get any tougher, this year, with the virus still rampant, is a super-sized challenge.

I know that Americans, especially, are not good at delayed gratification. We want what we want and we want it right now! We're short on patience and long on selfishness.

However, reality demands we face the truth that even after the vaccine is distributed, many people will refuse to take it and this pandemic won't go away with a snap of our fingers. Maybe, just maybe, we can have a normal Christmas in 2021.

But what about this Christmas? Here are a few articles from the site to help you put things in perspective:
---
Give yourself a present that has real meaning
, I like rewards, don't you? After I do an unpleasant task, I like to reward myself with something I enjoy, usually a small treat like a nice meal or a book. I have simple tastes.

For getting through the year 2020, I'd like you to give yourself a present that may just make a real difference. I'd like you to start reminding yourself you are precious to God. I didn't feel that way much of my life, and I was miserable. But when I discovered how much God really loves me, it made me feel like the beloved, adopted child that I truly am. This article will get you started.

This single life is a perplexing thing. I've been writing Inspire-O-Gram for 15 years now, and I manage to keep coming up with new ideas on what you and I are going through. I give God the credit for that. He keeps me going.

I remarked to an Inspire-O-Gram reader a few months ago that I don't give God credit (glory) often enough in these newsletters. On one hand, I don't want to sound like some great genius who has the answer to everything, but on the other hand, I don't want to sound like one of those big-hair TV evangelists who claims God talks to him constantly, telling him this or that. Do you know what I mean?

I'm still working on this walking in the Holy Spirit thing. God definitely gives all of us the strength and wisdom to get through this single life. Sometimes it's tough when we're out of step with him, though.

Did you know my email inbox is open 24/7/365? It's true. Of course, I am sleeping and taking naps during some of those times. But if you send me an email message, I'll be sure to answer it when I'm wide awake. Your message will rocket right to my personal inbox when you use our hack proof contact form.

Finally, in 2021, I'll be working to make these newsletters and www.inspiration-for-singles.com as relevant as I can. I'm praying God will help me with that, as he has in the past.

The Bible, prayer, and attending church keep me focused on Who Really Matters. I hope you'll also use those tools in the coming year to stay on track.

Best wishes and blessings for 2021,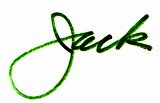 Jack Zavada