---
February 2023 Issue 203
The Holy Spirit is God living within you
You remember those trials in your life when you didn't know you were that strong?

You weren't.

It was the Holy Spirit, working silently behind the scenes, supplying you with supernatural power to overcome those threats. He is the Helper sent by Jesus himself to protect you during adversity.

Most of us are unaware of the Holy Spirit's presence inside us. He's not bossy. He doesn't shout. He carries out his mission so effectively we assume we're being strong and capable on our own.

While this seems like a great arrangement, what's really exciting is when you actually communicate with the Holy Spirit. You can do it, you know.

Let's dive right into the Holy Spirit for singles.


---
Always there
I wish I had back all the days that I doubted,
all the times I thought I was alone.
All the heartbroken prayers when I cried and I shouted;
how I wish in those days I had known.

'Cause growing is slow, and sometimes it's tragic,
as we learn what this life is about.
It's no fairy tale, and you can't count on magic
or good looks to bail you out.

But He's always there with a rescuing hand.
Yeah He's always been there for me.
When I need his help, that's when he takes a stand,
just like he said it would be.
He keeps all His promises every day.
He gives comfort and grace through the night,
if I listen real hard I can hear his voice say
"I am with you and I'll give you light."

He's my steady companion in all that I do.
He guides every move that I make.
His wisdom is perfect, his counsel is true.
He provides every breath that I take.

As I follow his path he is leading the way,
to the home where my heart's always been.
Oh how I look forward to that happy day
and the new life I soon will begin.

He reaches down with a rescuing hand.
He's the God who has been there for me.
When I need strength, that's when he takes a stand,
just like he said it would be.
He keeps all His promises every day,
giving comfort and grace through the night.
My job is to follow 'til I hear him say,
"Come with me and enter the light."

~ Jack Zavada, www.inspiration-for-singles.com, 2023 ~


---
Hopelessness is not an option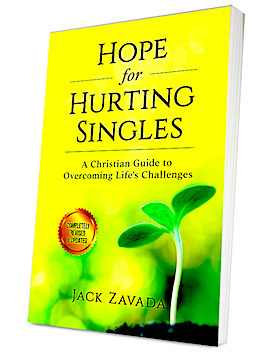 When you've reached rock bottom, when you're as low as you can go, then you're ready. You're ready for Jesus.

Jesus is the Savior who saves our souls from hell, but he's also the Savior who rescues single people from the awful pit of despair. He reaches down, takes your hand, and pulls you up.

Hope for Hurting Singles is about Jesus and what he will do in your life. He did it for me, and he wants to do it for you too. It's a painful road when you're traveling alone, but when Jesus is beside you, trouble can't intimidate you any more.

You have the supernatural power of God flowing through you, surprising yourself at every turn. What's more, you have a love that fills the empty space in your soul. Finally you get what life is all about.

Those would be far-fetched claims if they were about me or this book. But they're about Jesus. Hope for Hurting Singles will help you see him in a way you never have before, and you'll learn to see yourself as God sees you.

Give yourself a Valentine's Day present of God's dream for your life. Connect with Jesus in a new, exciting way. Hope for Hurting Singles is $10.99

in paperback and $3.99 in Kindle version from amazon.com.

---
February QOTM: Meaningful for singles
February's Quote of the Month comes from pastor and author Francis Chan:

Only the Holy Spirit can give you the power to not think about yourself, to set you free from yourself.


~ Francis Chan (1967 - ) ~

One of humanity's worst sins is selfishness, and we see it played out every day, in our own life and the lives of others. We singles especially, since we have so much alone time, tend to obsess about ourselves and our circumstances.

It is so unnatural for us to think about others and their needs that we can only do it with the supernatural help of the Holy Spirit living within us. As we surrender—a beastly hard thing for selfish people to do—the Holy Spirit works in our heart to make us more like Jesus and less like our self.

Thank God for giving us his Holy Spirit! He is our limitless source of wisdom, understanding and love. Where would we be without him?


---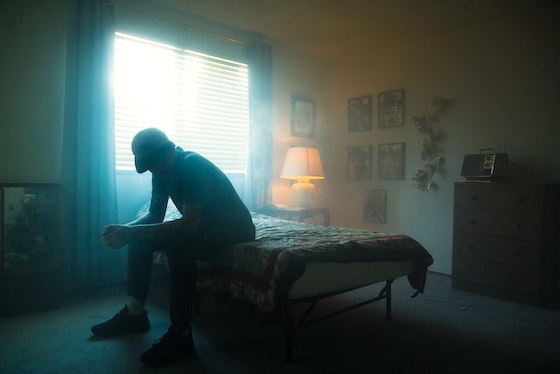 Does your singleness prove God is unfair?
One of the reasons people don't believe in God is because they can't figure him out. That's ironic, because if we could figure God out, he'd have a mind no better than us humans, and we make lots of mistakes.

We want God to be fair. We think good people (like us) should be rewarded, and bad people should be punished. Right now—not in the afterlife. Obviously that's not how God works.

You and I are still single. Is that right? Is that fair?

I've given a lot of thought to this over the past 50 years. See if my conclusions make sense to you. Is God unfair?

---
Starting a new Valentine's Day tradition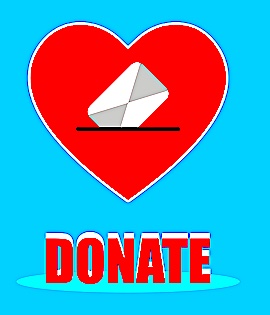 Valentine's Day is a painful time for many single, widowed, and divorced folks. Sadly, some people are having a hard time all the time. They include the homeless, disabled, poor, and hungry.

Let's try something different this year. Jesus said, "Treat people the same way you want them to treat you." (Luke 6:31, NASB) That's the Golden Rule.

Instead of being sad or bitter about Valentine's Day, why don't we each make a donation to our favorite charity? I'm sending mine to our local homeless shelter. This is a good way both to give thanks for what we have and to turn our love into action.

It doesn't have to be a huge amount. Give what you're comfortable with. Scripture says when we help the hurting, we're really helping Jesus. Thank you, single friend!
You don't have to be cool for Jesus
I gave up 54 years ago—trying to be cool, that is. When I got out of high school, I quit trying to impress other people. How about you?

There are many terrific things about Jesus, but one of the best is that he accepts us just as we are. As someone said, though, he loves us too much to leave us there. Through the Holy Spirit, he works on us our entire life to make us more loving, kinder, and more patient.

Being cool is exhausting, and expensive. But it only impresses other people, not Jesus. Jesus has a special love for nerds, geeks, dorks, stumblers and underachievers. And sinners.

Here are a few reminders that Jesus loves you.

That, fellow singleton, is your February Inspire-O-Gram. If you'd like to email a comment, our secure contact form will send it directly to my personal inbox. And I, not an A.I. program, will answer you.

Thanks for reading. Until March then,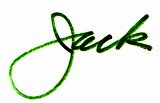 Jack Zavada
PS: Not a Christian? Find out how to become one!