---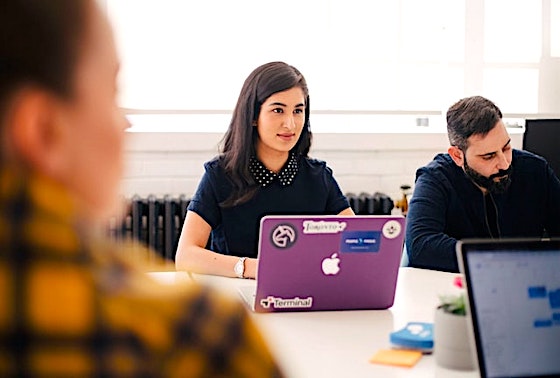 What does it mean to be discerning?
How can singles be discerning in a world full of propaganda, untruth and deception? We turn to the greatest lie detector of all time, the Bible.

Because the Bible is the inspired Word of God, it's the most trustworthy guidebook ever written. What's more, it's the ultimate standard for us to live by. The Bible exposes the self-serving agendas and real motives of other messages.

We singles need to be discerning in our daily lives. Discernment, as set forth in Scripture, is the ability to choose the truth in confusing situations. Whether you're working or retired, as I am, you need to know God's will for your life, as opposed to the other influences seeking to control you.

One of my life goals is to continually become a wiser person. Do you feel the same way? July's feature article offers tools you can use to make godly choices. Ready? Let's jump right into how to be discerning.


---
Think of me
At night when you sit
on the edge of your bed,
and lonely thoughts pile up
inside of your head,

Think of me.

When you feel as if
you're against it alone,
you will not find comfort
from scrolling your phone.

Instead,
think of me.

Think of me when you're weary.
Think of me when you're sad.
Think of me as the best friend
you ever have had.
Think of me on the dark days
and the happy days too.
Think of me as the One
who will always love you.
Think of me.

'Cause the world can exhaust you
with its trouble and hate.
But I am your rescue
before it's too late.

I am the Savior
who answers your plea.
When you feel yourself sinking,
look up! Think of me.

Think of me in your failures.
Think of me in your doubt.
Think of me when you can't
seem to figure it out.
Think of me when you're weak
and you can't find the power.
Think of me as your castle.
Think of me as your tower.

Think of me.

When you're hungry for love,
think of me.

~ Jack Zavada, www.inspiration-for-singles.com, 2022 ~


---
If you like these newsletters, you'll absolutely LOVE this book!
Common sense. Proven by experience. Always in line with the Bible.

Just like this newsletter, Hope for Hurting Singles provides the kind of guidance about the single life you've come to trust. This paperback book was actually 45 years in the making, because it delivers a lifetime's worth of real-world experience you'll use every day.

No, there's no poetry in Hope for Hurting Singles, but you will find the kind of lessons author Jack Zavada picked up while tackling the emotional roadblocks all singles face.

But this is not an autobiography. Instead, it's a how-to manual you can turn to when you're battling:
Loneliness

Depression

Anger

Rejection

Discouragement

Frustration

Fear

Shyness

"Don't let the reviews on Amazon fool you," Jack said. "One reader was angry because the book didn't guarantee she would get married. I couldn't make that promise to anyone!"

To read the entire first chapter on loneliness FR'EE, go here.

In spite of inflation, Hope for Hurting Singles is still $10.99

in paperback and $3.99 for the Kindle edition. For the outlay of a mega-burger combo meal, you'll gain years in spiritual maturity without adding an ounce—or a wrinkle!

Get your copy today. There's no other book like Hope for Hurting Singles..

---
QOTM: Swindoll on discernment
July's Quote of the Month comes from pastor, author, and host of the long-running radio program, "Insight for Living," Chuck Swindoll:

We need discernment in what we see and what we hear and what we believe.
~ Charles R. Swindoll (1934 - ) ~

More stuff than ever is coming at us, but how much is worthwhile? How much can you safely tune out and how much should you pay attention to?

Some people believe, "If it's on TV, it must be true." A few misguided folks think, "If it's on social media, it has to be true." Then there are those of us who believe, "If it's in the Bible, it's true." It is, because God never lies.

Knowing what's in the Bible helps us spot lies in the world. The Bible tells us what's good for us and what's bad for us. It defines righteous living and it defines sin.

God can be trusted because his only motive is love. Use your God-given discernment on everything else.


---
Grownups have realistic expectations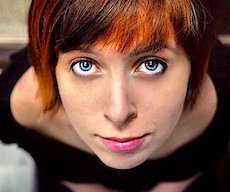 I continue to be gobsmacked by the "Name it and Claim it" preachers on TV. They sure don't live in the same world you and I do, and they definitely practice a phony brand of Christianity.

The problem with those folks is they treat God like the Great Wish-Fulfiller. He does not exist to make us healthy, wealthy, and good-lookin'.

Don't misunderstand me. I'm not saying we shouldn't have our own dreams and desires. That's what makes life exciting. I'm just saying we can't all be famous singers or billionaires.

See if you agree with me on why we should have realistic expectations.

---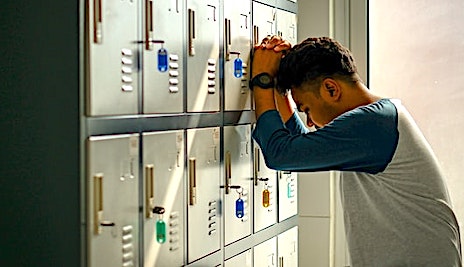 Prayer: The secret everybody knows
I have read a lot of books about prayer. I mean a wheelbarrow load.

They're all over the place in their theology. Some are scriptural, but many have a "formula" the author says you have to follow. Others say one of the requirements to get your prayer answered is to be free from sin in your life.

Wrong! Every human being has a sinful nature, including Christians. We're born with it and we're stuck with it until the minute we die. That's why we need a Savior. We can never eradicate our sin ourselves.

So what is the prayer "secret" people talk about? You know it. It's not really a secret at all, just a crucial element most of us choose to ignore. The secret is to ask God to give us what He wants for us, not what we want for ourselves.

When Jesus taught us how to pray, he said, "Thy will be done on Earth, as it is in heaven." Not my will. God's will.

That's the problem. We want what we want, darn it, and we want it right now. We've turned praying into ordering food from a fast-food restaurant. My own spiritual maturity regarding prayer has been remarkably slow, but it's getting better.

Why hasn't God given each of us the spouse we've prayed so hard for? Single friend, I wish I could tell you the answer. It is one of the unfathomable mysteries of life.
Occasionally I get emails from subscribers to this newsletter who tell me they're dropping their subscription because they got married! That makes me very happy for them.
The Christian life, married or single, can be head-bangingly frustrating, but myself, I wouldn't trade it for anything. God isn't Santa Claus; instead, He gives us what we need, not necessarily what we want.
I have to trust Him. You do too. It's not easy, but it's the only way to live. And who knows, some day in the future, you may be sending me one of those emails to tell me about your marriage.
, your comments are always welcome through our spam-proof contact form. You'll get a personal reply from me, not some metallic answerbot.
Before closing, I want to thank all of you who have been praying for my mother, Shirley Zavada, who has terrible knee pain. So far, no relief yet, but let's keep on praying. God smiles when we pray for others.
Until August, fellow singleton, keep the faith!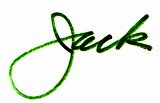 Jack Zavada
PS: Not a Christian? Find out how to become one!