---
November 14, 2017 Issue #140
---
Victim or survivor? You decide!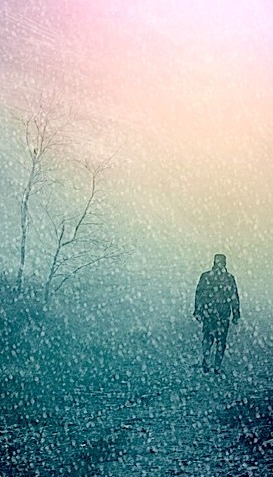 November's feature article is the most important lesson of the entire year. It can help turn your life completely around. But, if you get offended by it and get mad, you may continue down the path you're going, and trust me, that path does not lead to happiness.
One of the most critical aspects of the single life is how we see ourselves. This is so important that it determines how your life is going to go. In this month's article, I lay out how I came to see myself as a victim, and the devastating effect it had on my life. My twisted interpretation of myself turned into a self-fulfilling prophecy. Believe me single friends, it wasn't good.
If this has happened to you, I'll show you how I stopped it in my own life. If it hasn't happened to you, I'm glad. I'll show you how to avoid this trap so many singles fall into.
It was a tough article for me to write. Nobody likes to expose their failings, but my goal is to help you grow emotionally and spiritually, to avoid the dumb things I did and to learn from the good choices I made.
With that in mind, please take a look at this month's lesson:
---
Rock in my shoe
I walk crooked
from a rock in my shoe.
But I won't take it out,
Oh that would never do.

So I limp around
in perpetual pain.
But I don't fix the problem
'Cause I like to complain.

I know in my heart
all I'd have to do
is stop and remove
this rock from my shoe.

But I think it's noble
to be a martyr.
It makes me special.
It makes me smarter.

The truth is that
if the rock were gone,
I'd have to start fresh.
I'd have to move on.

So I keep my rock
with its hurtful touch.
. I enjoy being miserable,
Thank you very much!

~ Jack Zavada, 2017 ~


---
Find hope for the New Year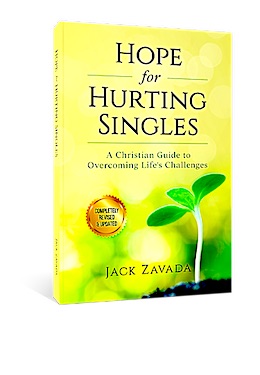 If you enjoy reading this newsletter every month, imagine reading 200 pages of this kind of hope-filled guidance. That's what Hope for Hurting Singles: A Christian Guide to Overcoming Life's Challenges, my new paperback, is like.

In it you'll get the practical, real world lowdown on how to handle problems like:
Loneliness

Shyness

Rejection

Depression

Self-esteem

Fear

Bitterness

Peace of Mind

Faith
Hope for Hurting Singles comes from over 40 years of experience in the single life. Why muddle through alone when you can learn from somebody who has already been there?
This isn't about dating. It's about those emotions that drive you up a wall. It's about a calm, peaceful, contented existence. Think that's not possible for a single? Think again, friend! Whether you're looking for that special someone or not, Hope for Hurting Singles will simply help you enjoy life more. And who doesn't want that?
Follow this link at amazon to look inside Hope for Hope for Hurting Singles. It's $15.99 you'll be glad you invested.

---
November's QOTM comes from a Bear
Our November Quote of the Month is from adventurer, writer, and TV star Bear Grylls:

Survival can be summed up in three words - never give up. That's the heart of it really. Just keep trying.
~ Edward "Bear" Grylls (1974 - ) ~

Too many failures can have a cumulative effect on singles: We give up. We give up on marriage, on life, on our dreams. We hibernate into the safe cave of our self, thinking, "That's enough. I just can't take any more hurt."

But what fun is that?

We may not be as daring as the mountain climber and explorer Bear Grylls, but each of us can still turn daily living into an adventure — if we want to. It takes a thick skin, so defeats roll off. So what if it didn't work out? There are other opportunities. We can make other opportunities. Sometimes you need to make a strategic retreat to regroup, but don't take yourself out of the action altogether.

You're stronger than you think. You've survived this long, haven't you? Most of the things we're afraid of have only the power we give them. Know you can find another path if things don't work out the way you'd hoped. The adventure lies ahead. You're a survivor!


---
A reminder about the holidays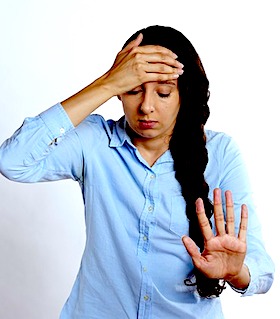 The winter holidays are hard on single folks. As my pal Joe Fialko told me in high school when a pep rally was coming up, "I'd rather go hide in a closet."

Unfortunately, we singles can't hide in a closet two months until the holidays are over. But do keep this in mind: The whole season is overhyped. Much of the promotion whips up a false sense of obligation. You MUST be happy. You MUST go to lots of parties. You MUST buy the perfect gift for everyone. You MUST have the best time of your life this season, and there's something wrong with you if you don't.

All these cultural demands put a lot of stress on everyone. TV commercials never show military families feeling sad because their loved one is deployed. They never show lonely seniors in nursing homes. They never show homeless shelters. And they don't show singles sitting home alone because their family is dysfunctional or they didn't get invited anywhere. Those situations are more real than the phony cheer of soda pop commercials and TV specials.

So let's cut through the hype and keep our expectations realistic this year. Enjoy yourself, if you're able. Don't dread this time and get depressed with false guilt. Instead, focus on what you have rather than what you don't have. And remember, Jesus loves you every day of the year, but even more during the holidays.


---
Being objective about your own life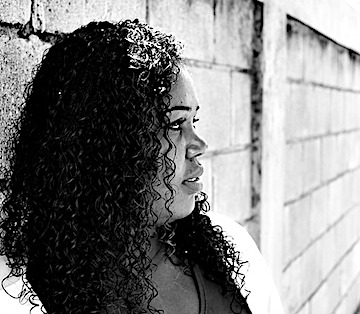 Change is hard because you can't be objective about your own life. Many times you can't recognize the problems you're causing yourself because you're too fragile to engage in self-criticism. It becomes a vicious cycle: You make yourself miserable, want to feel better, but the thought of change makes you feel even worse.

How can we singles break such a pattern? For me, the key has been God's love. If you get your self-esteem from anywhere else, you're going to be battered by ever-changing circumstances. You're going to fear that any criticism is going to hurt so much you'll be afraid to make needed changes.

But if you understand that your true worth comes from God's love for you, you can leave the old behind because God is with you no matter what. He wants you to drop self-destructive habits. He wants you to stop beating yourself up. Most of all, he wants you to imitate the character of his Son Jesus, and he'll do everything he can to help you accomplish that.

Insecurity is a nonissue when you're grounded in the unchanging love of God. He will always love you, no matter what. Make small, incremental changes with his help. Keep working toward a kinder, more compassionate you, and start with being kinder and more compassionate toward yourself.

The lesson in this issue is a keeper: See yourself as a survivor and not a victim. I hope you'll make it a rule for the rest of your life. To comment on this or the single life in general, kindly use our secure contact form

Thanksgiving is coming for our U.S. readers. If you don't feel very thankful this year, try to focus on the positive things in your life, and for a few weeks, forget the negatives. You might just like your new attitude so much you'll want to keep it permanently!

My thanks to you for being a loyal subscriber. Remember, when life gives you lemons, fire up the oven and make a lemon meringue pie!

Until December,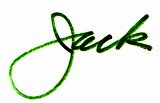 Jack Zavada
www.inspiration-for-singles.com
401 Indiana Ave
Streator, IL 61364 USA