---
October 20, 2009 Issue #043
---
Cultivating a clear conscience can lead to a happier, calmer life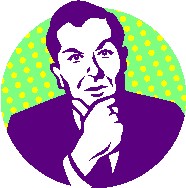 Being single gives you lots of time to think. Sometimes that's good and sometimes that's bad, depending on what you think about.

This month we're looking at that little voice inside your head. No, not the one that whispers to eat all the ice cream. This voice is your conscience, a word we don't hear much any more. It can be your friend, warning you of trouble, or it can be a little dictator, beating you up for everything you think or do.

Here are some thoughts on the importance of a clear conscience...



---
October Quotapalooza
October's quotation comes from Izaak Walton, an English writer who is recognized as the father of modern fishing. He is remembered for his book The Compleat Angler, but also wrote a series of short biographies. Judging from this quote, he also knew quite a bit about life:

The person that loses their conscience
has nothing left worth keeping.
Izaak Walton (1593-1683)

Who do you want to become? That's one of life's big questions. With a conscience based on the Ten Commandments and biblical values, you can become like Jesus. With no conscience, or a conscience so lax it may as well not exist, you can become one of those people who disgust us all. A user. A selfish person who cares only about their own pleasure and gain.

Living by high standards isn't easy, but when you draw your last breath, you can look back with no regrets about it. Aim high and live up to your potential. Be good and go after God.

---
For single women only
One of the highest compliments I've ever gotten about www.inspiration-for-singles.com was from a female visitor who told me I "get it" when it comes to singles' problems. Being a single for 40 years (yikes!) has given me some insights, but I've also learned a lot from talking with other singles about their lives.

Lori Smith "gets it" too. Her book, The Single Truth: Challenging the Misconceptions of Singleness with God's Consuming Truth, is something I highly recommend. She's witty, smart, and best of all, honest.

This is good stuff. To read my whole review, check out The Single Truth...
---
You are not forgotten
I roam the lonely hallways,
I climb the silent stairs.
I stagger underneath the load
of life's unspoken cares.

I feel the wind upon my face
and search the far-off stars,
I'm looking for an answer
and a way to heal these scars.

But I am not forgotten.
In God's silence I must wait.
When I can't understand him,
that's when I must use my faith.
My Savior died upon the cross
to set my poor soul free.
No, I am not forgotten;
he's prepared a place for me.

You may know the hurt of heartbreak
and an emptiness within.
You may know great disappointment
as you think what might have been.

The Lord can take you by the hand,
his word is sure and true.
No, you are not forgotten.
In his home there's room for you.

No, you are not forgotten
when the sadness grips your soul.
Jesus has the power to save you.
Only he can make you whole.
So get down on your knees tonight
and come to him in prayer.
No, you are not forgotten,
he is waiting for you there.

--Jack Zavada, 2009--
---
THE expert on Jesus' resurrection!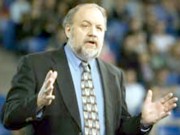 Nonbelivers have been spreading a lot of lies about Jesus Christ in the past couple years, from saying Christianity is just a bunch of ancient myths to charges that Jesus never claimed he was God.

Learn the true facts, the history, and rock-solid proof that what we believe about Jesus is real, at the web site of Dr. Gary Habermas. Dr. Habermas has devoted his life to becoming an expert on the resurrection of Jesus Christ.

He is the author or co-author of over 30 books and 100 articles and reviews in journals and magazines. In the last 12 years he has given over 1500 lectures in about 100 universities, seminaries, and colleges.

Dr. Habermas currently acts as 'Distinguished Research Professor and Chair' in the Department of Philosophy and Theology at Liberty University, where he has taught for the past 26 years. His Questions & Answers page is well worth your time. Visit his site at www.garyhabermas.com

---
Yippie-doo! You're precious!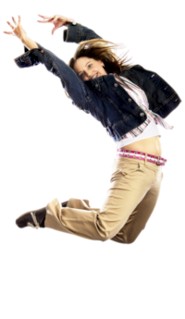 I appreciate all of you who subscribe to Inspire-O-Gram, visit the web site, and tell your friends about it. Much of the time, we don't realize how much we're appreciated. We singles can feel lonely and unloved, but nothing could be further from the truth. God loves you--and knows your name.

Please take a few minutes to read why you, yes you, are precious to God...

Once again, thanks for reading. It's a privilege to visit with you every month. If you'd like to send me a message, for a reply or anonymously, just use our convenient, all-terrain contact form.

Until November, single friend, God bless you, and keep the faith!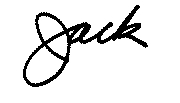 Jack Zavada
www.inspiration-for-singles.com
401 Indiana Ave
Streator, IL 61364 USA