September 15, 2020 Issue #174

---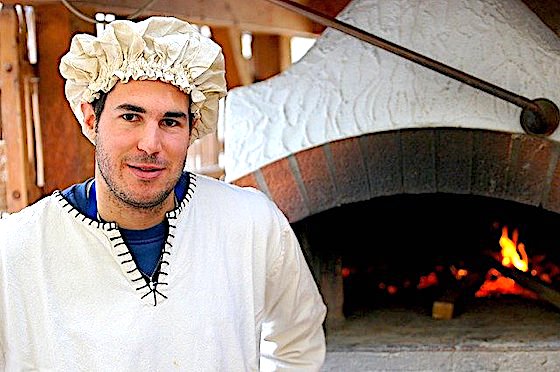 How to appreciate your uniqueness
Being single can make you ask yourself, "What's wrong with me?"

You and I are a mishmash of good and bad, virtues and flaws, beauty and ugliness. Sadly, we singles tend to focus on our negative qualities, forgetting that everyone who has rejected us over the years possesses just as many faults as we do.

But your faults don't have to destroy you. Thank God that he forgives our sins. That saves you and me from despair. It also allows you to look at an amazing truth about yourself: God created you to be unique.

Unique doesn't need a modifier. It means one-of-a-kind, original, and distinct. Not only are your body and mind unique, but so are the experiences that have made you who you are.

This month we're going to look at why God made you unique and how to work that truth into your relationship with him. Here's how to appreciate your uniqueness.


---
Who you are
Long before the universe,
before the sea and sod,
you were planned in all detail
within the mind of God.

Every nerve and every cell,
muscle, blood and bone,
contains a solitary code
unique to you alone.

From the minute you were born
until this very hour,
you've been on a journey
guided by the Spirit's power.

You've traveled on a rocky path,
but all along the way,
love has guided you ahead
so you don't go astray.

You have a special work to do
that takes your expert hand.
He'll give you all the help you need
to carry out His plan.

Take heart in your uniqueness
as you start each day anew.
And be assured that who you are
is God's great gift to you.

~ Jack Zavada, www.inspiration-for-singles.com, 2020 ~


---
Fight the pandemic with hope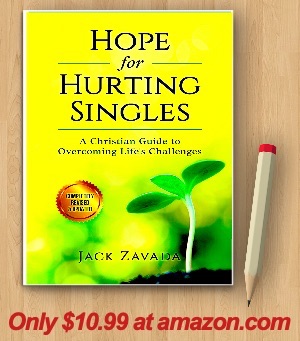 This Covid-19 pandemic is pretty depressing stuff, isn't it? The whole thing adds up to a gloomy atmosphere

But Hope for Hurting Singles is the second best thing you can read right now (after the Bible). It's packed with timeless encouragement that will carry you through this crisis and any that follow.

Benefit from my 50 years' experience in the single life. You won't find a book like this anywhere else, packed with proven answers, picked up the hard way—through trial and error. I didn't have a Christian guide to the single life to help me along the way, but now you do. You want choices. This down-to-earth book shows you how to make the wisest ones.

Hope for Hurting Singles' positive perspective will realign your attitude with God's saving love for you—not just for salvation but for all the problems that come along, like
Fear

Loneliness

Shyness


Bitterness


Depression

Procrastination

Low self-esteem
By the time you finish reading Hope for Hurting Singles, you'll have courage that this pandemic or nothing else can take away.

Order your copy today and find out what God wants to do for you. The paperback edition is $10.99

and the Kindle version is $3.99.

---
Max Lucado has our September QOTM
Many of you are familiar with Max Lucado, our September Quotemeister. Max is pastor at Oak Hills Church in San Antonio, TX and is the author of many bestselling Christian books:

You weren't an accident. You weren't mass produced. You aren't an assembly-line product. You were deliberately planned, specifically gifted, and lovingly positioned on the Earth by the Master Craftsman.
~ Max Lucado. (1955 - ) ~

None of us is in love with everything about our self (I have poor posture), but we each have qualities that make us one-of-a-kind. God enjoys variety.

Don't let the world pound you into its mold. You don't have to steal anybody's style or look. Yours is just fine. Imitation may be the sincerest form of flattery, but nobody remembers copies. We remember originals.

Be the authentic you God created you to be. When you show the courage to be comfortable with who you are, people will take notice.


---
When anxiety strikes, focus on the solution instead
Psychologists agree. This is a time of high anxiety in the world. Covid-19, job losses, an unpredictable economy, political nastiness, and restrictions on our usual freedoms have pushed everybody's stress level through the roof.
What can you do to stay sane? Well, it's obvious that many of the usual coping strategies aren't working.

Part of what's wrong is we want an instant solution to all our problems. We've become an impatient people. The other part is that we don't know who to trust. Lies are flying around like bullets in a war zone.

Instead of obsessing on our problems, I suggest we focus on Jesus. The Ruler of the universe is in control. He can be trusted. He will give us the courage to get through this.

Here are some thoughts on what to do when anxiety strikes.

---
Remembering whose you are will clarify life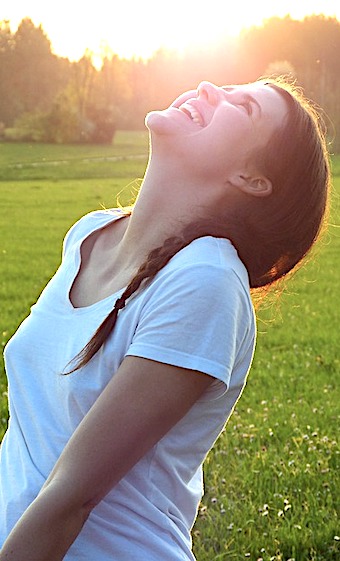 Sometimes I feel like a burning twig with a dozen firehoses gushing at me from all directions. Those firehoses are streaming not water, but words.

The strongest stream is the Internet, followed by television, radio, newspapers and magazines. Then every Saturday evening, I go to church and bask in the one clear, true source of refreshment: the Word of God.

Jesus Christ was plain in what he said: Jesus answered, "Everyone who drinks this water will be thirsty again, but whoever drinks the water I give them will never thirst. Indeed, the water I give them will become in them a spring of water welling up to eternal life." (John 4:13, NIV)

These are insane times, single friend. You don't know who or what to believe. Except for Jesus. He is always true. He is always right. Listen to Jesus.

When the shouting tells you to be this, do that, wear this, and buy that, listen to Jesus. He has your best interest at heart. He proved his love for you on the cross, so you don't have to wonder about his motivation. He's on your side. You belong to him, and he has promised to stick with you until you see him face-to-face.

To email me about this issue, please use our secure contact form.

I hope you enjoyed this issue's theme of your uniqueness. We don't have to dye our hair purple to stand out (if I had any hair I wouldn't do that anyway). Each of us is an original, and we should make the most of it.

Autumn and cooler weather will soon arrive here. I enjoy the crisp air and beautifully colored trees. I encourage you to look around and appreciate God's creation where you live.

Until October, remember you are a beloved child of God,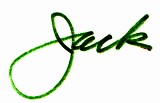 Jack Zavada