Inspiration to help you thrive in the single life!
You're receiving this free ezine because you signed up for it at www.inspiration-for-singles.com--which proves how smart (and good-looking) you really are!
If you like Inspire-O-Gram, please forward it to your friends.
If a friend did forward it to you, please sign up for your own free subscription at: Inspire-O-Gram


---
Issue #006, September 21, 2006
Welcome to the September issue of Inspire-O-Gram, the ezine to help you thrive in the single life.
This issue's theme is how to be a happier person by choosing how you respond to life. We can't always control what life throws at us, but we can control how we respond to it.
Speaking of which, check out this brand new poem:

I Could've Been Happy
Here I sit brooding
in my tattered old chair,
with my crumpled up face
and my thinning white hair.

My mouth stiffly set
with the corners turned down,
reflects what's inside,
in a permanent frown.

As I look through the years
of a life sad and long,
I understand now
what I did to go wrong.

I believed that contentment
came from the outside,
but the more I piled up,
the more peace was denied.

Career, goods and money,
it wasn't found there.
Now I sit here alone
in my tattered old chair.

So I wasted life waiting
for joy to find me.
Oh I could've been happy,
but I didn't choose to be.


Yikes! Who wants to end up like that?

The good news is, you don't have to. You can bring more happiness into your life when you grasp the truth that you have a choice in how you respond to circumstances.

Here's how to get started...

If you're suffering from depression, a physical cause may be affecting your thinking patterns. But you can change that, too, when you take this crucial step...


Quote time...
Our quote of the month comes from Donald W. McCullough, from his book The Power of Realistic Thinking:

Yes, God loves us as we are.
But he loves us too much to leave us that way.
Featured resources
God's goal for you is growth, growth into the image of his son, Jesus Christ. I believe this month's featured resources on our Life Changing Books page will help you grow in your Christian walk.

Battlefield of the Mind, by Joyce Meyer is an insightful book on how our attitudes determine our happiness.

The section on wilderness mentalities is especially practical, showing how we pick up wrong thinking, and how to overcome it. If you've wondered why happiness and fulfillment seem to elude you, this book has the answers.

Happiness is a Choice, by Dr. Frank B. Minirth, MD and Dr. Paul D. Meier, MD, is a comprehensive yet very clear guide to depression, something most of us have to deal with at some time.

Not only does this book explain the medical symptoms, causes and cures, but it also addresses how Christians should deal with depression. I chose it for its down-to-earth, doable approach.
Rut Disruptor
Finally, we conclude this issue with the Rut Disruptor, Inspire-O-Gram's exclusive tool for change.

Here are this month's three questions to ask yourself:
How might my life change if I paused for a moment and chose how I responded to a situation, instead of going with my first instinctive, gut-level reaction?
Have I fallen into a pessimistic view of my life, overemphasizing the bad things that happen to me and underemphasizing the good things?
What would happen if, for even one day, I stopped arguing with God that I'm unlovable, and instead, just basked in his incredible love for me?
Special surprise coming!
I'm working on a special Christmas present for all inspiration-for-singles.com visitors. It'll be a couple more months until I have it ready, but keep watching Inspire-O-Gram and the site's home page for further announcements.

I think it's going to inspire your socks off!

Hoping you're thriving,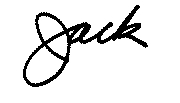 Jack Zavada
www.inspiration-for-singles.com
401 Indiana Ave
Streator, IL 61364 USA