---
April 14, 2015 Issue #109
Are you out of this world?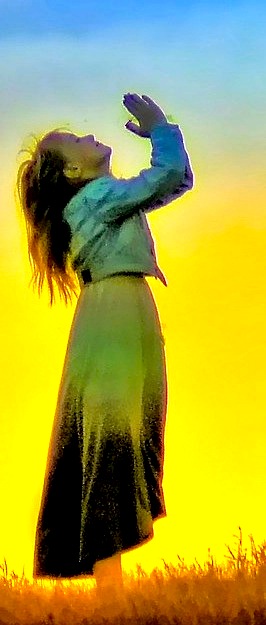 Have you looked at the headlines lately? Is there any way for a single person to cope with all the craziness, and at the same time have a moral compass that sees through the special agendas?

I have always believed we each have to stand for something. We have to have a bedrock of beliefs, otherwise we'll be swayed by every slick politician, religious charlatan, and advertising pitch we hear.

Here's the secret Jesus revealed 2,000 years ago:

"The world would love you as one of its own if you belonged to it, but you are no longer part of the world. I chose you to come out of the world, so it hates you." (John 15:19, New Living Translation)

Did you get that? Jesus has chosen you and me to come out of the world. What did he mean by that?

Being out of this world means we find our worth in God. I've learned over the past 40+ years that everything in this world we cling to eventually slips out of our hands, but God is reliable and God is forever.

If you're struggling today, see how it can change your life when you understand what it means to be out of this world.


---
He's for me
When I wake in the morning
and discouragement I see,
I put my hope in Jesus
and in knowing He's for me.

Life is filled with sadness;
things are not as they should be.
But I can rise above it all
in faith that He's for me.

He's for me, He's on my side
no matter how I feel.
When everything's against me,
He's the only thing that's real.
I can count upon His love
through all eternity.
His promise is forever
and he promised He's for me.

The next time trouble comes my way,
whatever it may be.
I won't face it all alone,
'Cause Jesus is for me.

~ Jack Zavada, 2015 ~

---
April's Quote Guy: David F. Wells
April's Quote of the Month comes from David F. Wells, Christian author, teacher, and theologian:

Worldliness is what makes sin look normal in any age
and righteousness seem odd.
~ David F. Wells (1939 - ) ~

We hear a lot about tolerance today, but many things the world wants us to tolerate are just plain sin. More and more, the righteousness of God is looking odd. You rarely hear the word "morality" any more, and when you do, it's in a negative context, like "Don't impose your morals on me."

Has the world ever gotten it right? I don't think so. Society used to adhere to God's commandments more closely than it does now, but corruption and perversion have existed as long as human beings.

What's the answer, then? Cling to God and his ways. Society may think you odd, but I'd rather be odd and right, than normal and wrong.


---
A startling truth about loneliness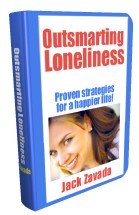 This ebook operates on a startling truth: Loneliness cannot be eliminated, but it can be managed.

Loneliness is part of the human condition. Married people get lonely, rich people get lonely, even popular people get lonely. You can see all the unsuccessful ways people try to eliminate loneliness, from alcohol and drugs to promiscuity. All those methods fail.

In Outsmarting Loneliness, you'll find proven ways to manage your loneliness so you can live a more joyful, authentic life.

Some of the valuable strategies in this ebook include:

* How to stop shyness once and for all; * How the right kind of hobby can be a source of friends; * Why to get a pet--and why not to; * How to avoid 'irresponsibles' who will drag you down; * How to overcome life's lamest excuse, and much more.

Outsmarting Loneliness is in PDF format and can be read on your computer or tablet device with the F'ree Adobe Reader program.

It's available for $7.97 and comes with a money back guarantee.

For complete info and ordering instructions, go to Outsmarting Loneliness,.

---
Forgiven through grace--Wow!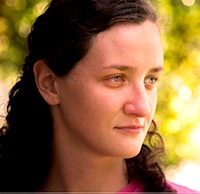 Christianity has one thing no other faith can offer: Grace.

As an acronym, it's said to stand for God's Riches At Christ's Expense. Grace is a free gift, the forgiveness of sins without having to earn that forgiveness. No other religion has that.

Here are some thoughts on what it means to be forgiven by God.

And here are a few inspiring quotes about grace and forgiveness:

The future is as bright as the promises of God.
William Carey

I am not what I ought to be. I am not what I want to be. I am not what I hope to be. But still, I am not what I used to be. And by the grace of God, I am what I am.
John Newton

And you know, when you've experienced grace and you feel like you've been forgiven, you're a lot more forgiving of other people. You're a lot more gracious to others.
Rick Warren

After grief for sin there should be joy for forgiveness.
A.W. Pink

God forgets your confessed sins; so should you.
Woodrow Kroll

The law tells me how crooked I am. Grace comes along and straightens me out.
D.L. Moody

One of the most staggering truths of the Scriptures is to understand that we do not earn our way to heaven. ...works have a place--but as a demonstration of having received God's forgiveness, not as a badge of merit of having earned it.
Ravi Zacharias

---
Are you an annoyed reader?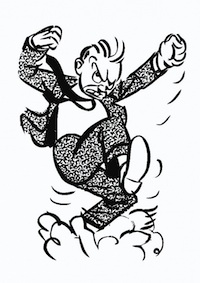 Every month, www.inspiration-for-singles.com gets visitors from over 150 countries, including the U.S., China, Germany, India, Israel, Malaysia, Japan, Saudi Arabia, Turkey, and Zimbabwe, among others.

Inspire-O-Gram and the web site reflect my Christian faith, but if you are not Christian, I'd like to know: Does that aspect of this newsletter annoy you, and if so, why? If not, why not? Just drop me a short, honest email using our easy contact form.

We just celebrated Easter, and here in Illinois in the United States, we're moving into spring, with balmy weather, flowers, and beautiful blue skies. Winters are harsh here, but I enjoy the changing of the seasons.

I hope you're going through a good season in your life right now, but if not, take a visit back to www.inspiration-for-singles.com for some encouragement.

There's a lot of work for me to do on the site, trying to make it mobile-friendly and convert all my pages over to the newer design format. But I enjoy sending you these newsletters every month. If you think an issue would be helpful to a single friend, please forward it along.

Thanks for reading. See you in May!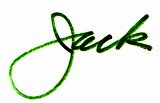 Jack Zavada
www.inspiration-for-singles.com
401 Indiana Ave
Streator, IL 61364 USA