Inspiration to help you thrive in the single life!
You're receiving this free ezine because you signed up for it at www.inspiration-for-singles.com--which proves how smart, good-looking, and debonair you really are!
If you like Inspire-O-Gram, please forward it to your friends.
If a friend did forward it to you, please sign up for your own free subscription at: Inspire-O-Gram


---
Issue #017, August 21, 2007
Welcome to the August issue of Inspire-O-Gram! This month we revisit loneliness, a problem all single folks have to face.
We often forget there's a hidden treasure in being alone. What if you could do something worthwhile with your loneliness? Our first article explains an act so daring that very few people ever take the risk to attempt it...
A close cousin to loneliness is hopelessness. If you're walking that lonesome road at this time in your life, here are some ideas on how to get back on the right path...
When we feel lonely, we think we're alone. But if you're a Christian, you're not alone, no matter how much it feels that way. Take a look at this new poem I wrote on the subject...

He's here
In the middle of the night
when I'm fighting my fear,
He comes to protect me.
He's here.

Every day at my job
when the choices aren't clear,
He gives me his guidance.
He's here.

He's here in my heart
He's here with his love,
I don't have to keep looking
to somewhere above.

Sometimes I forget,
'til he dries up each tear.
And whispers "I'm with you."


He's here.
Quote time...
August's quotation on Solitude comes from science fiction writer and sometimes crabby guy H.G. Wells:

"Go away, I'm all right!"
H.G. Wells

Well, maybe we shouldn't be quite that protective of our solitude, but I think it's worthwhile to look on our inevitable time alone as a vacation from the outside world. It's hard to pray when there's too much noise. And it's impossible to hear God when our life is constantly filled with racket.

Make sense to you?
"Whoa! Almost ready!"
Single & Sure, that is, my new ebook about the single life. I've completed the three bonuses, have put the whole thing together, and am setting up a description page on this 250+ page opus.

It's all new material, it's all about thriving in the single life, and it's going to be one doozy of a bargain, too.

Since it will be an electronic download (an ebook), it will be available to you almost immediately after you order, and to anywhere that Clickbank accepts payment from.

Single & Sure should be on sale in September. Stay tuned for further developments!
Rut Disruptor
August's Rut Disruptor question puts the subject of solitude in sharp focus:

What do I need to do to change my time alone,
from loneliness into solitude?

Let's face it. You're going to spend a lot of time by yourself until your final day, whether you get married or not. Doesn't it make sense to make it a part of your life you look forward to, instead of dread?

This is the perfect example of taking a bad situation and making something worthwhile come of it. Give that some thought in the next few days, eh?

Okay, friends! That wraps up August's Inspire-O-Gram. I hope you enjoyed reading it and found something useful.

Got a bouquet or brickbat you want to throw at me? (In writing, that is!). You can comment on the newsletter or www.inspiration-for-singles.com through this handy-dandy contact form.

See you again in September. Until then, I hope you're thriving in the single life!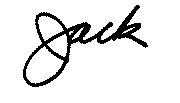 Jack Zavada
www.inspiration-for-singles.com
401 Indiana Ave
Streator, IL 61364 USA