---
December 11, 2012 Issue #081
Start your 'happily ever after' right now!
Christmas greetings, fellow singleton! December finishes our year-long study of joy. I've learned a lot and I hope you have too.

In this month's featured article, we explore what it really means to live "happily ever after." As much as we'd like our lives to be like fairy tales, I don't need to tell you that's not how the single life goes--at least for most of us.

But there's hope. You're darn tootin' there's hope, as Gabby Hayes would say. (Sorry if you're too young to remember Gabby Hayes. So look him up on Wikipedia).

You don't have to wait until New Year's to start a new attitude toward your life. And if I didn't think you could do this, I wouldn't suggest it. I've changed my own outlook several times, and if a stodgy old guy like me can do it, so can you.

So please take a few minutes to read December's thoughts on what you can do to live happily ever after.


---
Your gift
When you get beyond the glitter,
and you look past all the lights,
there is something within Christmas
deeper than the sounds and sights.

There's a gift we don't consider,
more profound than we can know.
It's a heavenly connection
between there and here below.

It's a gift that comes with healing
for the world's broken hearts.
It's a way to start life over
for the ones who need fresh starts.

It's a cleansing for us sinners
that frees us from our guilt.
It's a home to live forever
that is firm and strongly built.

It's a love for all eternity
a payment highly priced.
It's the greatest gift at Christmas,
It's your Savior, Jesus Christ.

~ Jack Zavada, 2012 ~

---
December Quotoganza
December's quotation comes from Dr. Maya Angelou, poet, bestselling writer and civil rights activist:

If you don't like something, change it.
If you can't change it, change your attitude.
~ Maya Angelou (1928- ) ~

Attitude is so crucially important to us singles. Moping and bitterness only makes us more miserable. But the first part of this quote urges us to change our situation, and that means assertiveness. If there's one thing I would go back and change in my life, it was my lack of assertiveness. Good things come to those who act.

In the coming year, do a reality check on your attitude. Is it helping or harming you? Promise yourself that you're going to be a victor, not a victim from now on.


---
How to make 2013 really different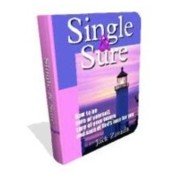 Every year we make New Year's resolutions, but do we see major changes? My ebook Single & Sure can help you follow through on remaking your life.

Single & Sure is like a sneak preview into your future. I've traveled the single path ahead of you, made some mistakes and had some successes. I took notes. In this ebook I tell you what to do, based on my real-life experience.

Why fall in the same potholes I did when you can detour around them? Why use trial and error to get what you want when I can show you a better way?

Consider Single & Sure your GPS for the Road of Life. Yes, you can get there from here!

It's only $9.97 and comes with a money back guarantee. Make 2013 your year. Check out the details on Single & Sure.

---
Fight back against the Christmas blues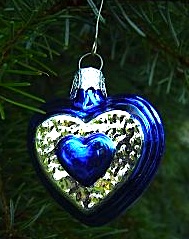 If the Christmas season finds you feeling down, here are some thoughts that might help:

How to beat the holiday blues.

What's behind your loneliness?

Making yourself sick looking for those "perfect gifts?"

How to win the fight against sadness.

---
We've reached Joy Town--at last!
We're here, fellow singletons, at the end of our one year journey to Joy Town. But the truth is that if you want it, your joy is just beginning. It's in how you see life, in the joy you squeeze out of every moment. Let God be your joy, and you be a joy that others need so much.

Here are some joyful quotations to sock into your memory so you can pull them out along the way:

There is a kind of happiness and wonder that makes you serious. It is too good to waste on jokes.
C.S. Lewis

The art of being happy lies in the power of extracting happiness from common things.
Henry Ward Beecher

God often gives in one brief moment that which He has for a long time denied.
Thomas a Kempis

Attitudes determine our actions, for good or bad.
D.L. Moody

Let your hopes, not your hurts, shape your future.
Robert H. Schuller

Salvation is God's way of making us real people.
Augustine

Goals help you overcome short-term problems.
Hannah More

Joy is the simplest form of gratitude.
Karl Barth

The Gospel is not good advice to be obeyed, it is good news to be believed.
Harry Ironside

Whatsoever we beg of God, let us also work for it.
Jeremy Taylor

The capacity for hope is the most significant fact of life. It provides human beings with a sense of destination and the energy to get started.
Norman Cousins

---
Merry Christmas & Happy New Year!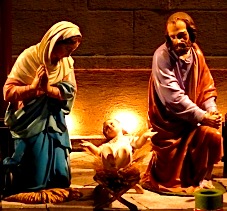 I'm more of an Easter guy than a Christmas guy. Less stress, more meaning, and the Easter Bunny never really took over the holiday like Santa Claus did. And the Resurrection--wow! There's something to give you hope.

Enjoy your Christmas season. Try to relax. Look at it like a birthday party for Jesus, so have a good time. Once again, don't dwell on what you feel you're missing but rather on what you have.

We're going to look at a wide variety of topics relevant to singles in 2013. If there's a subject you'd like to see featured in an upcoming Inspire-O-Gram or you'd just like to unload on me, please use our flame retardant contact form.

Spread some happiness this Christmas and watch it bounce back on you!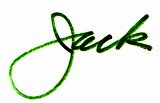 Jack Zavada
www.inspiration-for-singles.com
401 Indiana Ave
Streator, IL 61364 USA