---
December 16, 2014 Issue #105
Getting through Christmas takes
attention to your emotions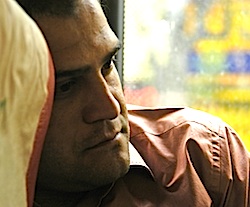 Merry Christmas, fellow singles!

Inspire-O-Gram comes out every month when I can get it put together, and this month it was a little later than usual. This is a part time job for me and once in a while, my "life" comes first.

The Christmas season--which started sometime after Halloween this year--is hard for all us unmarried folks, including me. It sort of takes everything we don't like about the single life and concentrates it into a two-month period.

So we still have Christmas and New Year's to get through. Now that may sound like a negative attitude, but our real goal is to try to extract whatever fun we can from this season while reducing the pain--like laughing at your dentist's jokes while trying to ignore the drilling.

The key for me, as with most things in life, is to keep it in perspective. In the 40+ Christmases I've gone through as a single adult, some have been great, some miserable, and most have been tolerable.

This year, let's shoot for somewhere between tolerable and great. We can be realistic and not get our hopes too high, but we can also be optimistic and make the holidays better than we expected. Sounds doable, eh?

Here are some ideas I had recently about getting through Christmas.


---
Better than Christmas
"What's better? A promise or when it's fulfilled?"
I had heard this riddle before.
"What's better?" I answered, with another question,
"A key, or what's behind the door?"

He smiled, but we both knew the riddle's answer.
A promise's hope spurs us on.
It can lead to a treasure of untold wealth,
like a brand new day at dawn.

In a dark, musty stable a promise was made,
but was not fulfilled in that room.
The time to celebrate came years later
in a garden, at an empty tomb.

We do well to remember our Christmas blessings
and all of the hope that they bring.
We do better to celebrate Easter morning,
the fulfillment of Jesus our King.

~ Jack Zavada, 2014 ~

---
December's quotation hits home with singles
As we were putting on our coats after our family Thanksgiving celebration this year, we talked about Christmas plans. Our quotation this month is anonymous, to protect the person's privacy, but she blurted it out in a moment of truth we all appreciated:

"I hate Christmas! Not the Christ part of it, but all the other stuff."
Anonymous

This divorced Christian woman's honesty hit home with me, my widowed mother, and the other divorced woman there. We know exactly how she feels. You probably do too.

The world has turned Christmas into a grotesque caricature of what it should be. Black Friday is an appropriately named festival of greed and selfishness. Mention the name "Jesus" and insults smash down on you like a load of bricks. How bizarre!

How can singles survive what should be a happy time? Our feature article this month offers some hints, along with the articles below about joy. We can't look to the world for what it's unable to offer: peace and contentment.

I find peace knowing that my sins are forgiven in Christ. I don't have to meet any performance standards. Jesus did it all for me--and for you. You can find contentment in knowing no matter what chaos is going on around you, Jesus and his love for you are constant.

Don't be bullied by the shouting that says "Buy! Buy! Buy!" Don't feel guilty because you can't give to all the charities. And don't be scared by the threats of "Be happy or else!"

You're all right in Jesus. You were before Christmas, you are now, and you will be for eternity. Christmas comes and goes, but your worth as a child of God goes on forever.


---
A Christmas gift with lasting results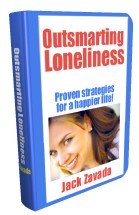 If you practice the habit of buying yourself a Christmas present, here's one that will make your life better for years to come.

My ebook, Outsmarting Loneliness, explains what I've learned about managing loneliness over the past 40 years. It's practical, it works, and it's something you are capable of doing.

Either we control our emotions or they control us. The step-by-step plan in Outsmarting Loneliness shows you exactly how. You work at your own comfort level. And, it comes with a money back gu'arantee.

You'll find it a fast read in a clear, conversational style. No charts, graphs or boring stuff, just real world solutions to put you in control instead of your feelings. Try something different this coming year. Check out the details at Outsmarting Loneliness.



---
Wring some happiness out of this season!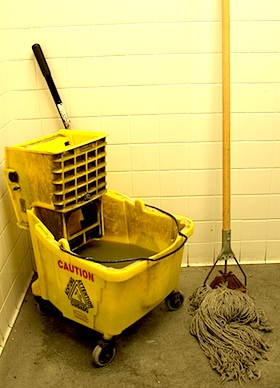 Happy is better than sad. If you don't think you can crank up the motivation to be at your best this season, approach it as a personal challenge.

Remember, most tasks are achievable in small parts, like one day at a time or one party at a time. If you're determined to enjoy yourself, you'll be surprised how much happiness you can wring out of this season.

Oh, and just in case your happiness bucket runs over, the mop in that photo is a reminder to clean up the excess.

Now here are some tips on extracting the maximum fun in the next couple weeks:

Avoid bitterness now--and after Christmas

The happiest people in the world are…

5 ways to beat the holiday blues

Who wants to live happily ever after?

3 tips on how to appreciate Christmas

---
Something good is on the way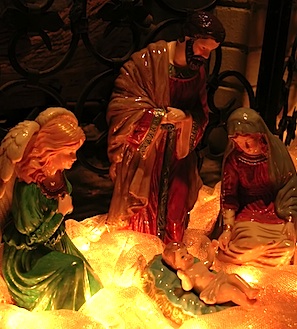 The Scottish poet Robert Burns once wrote, "The best-laid plans of mice and men do often go astray."

This mouse's plans for a special treat for you in this newsletter went astray. Far astray. My "secret project" I've been telling you about has had more wrong turns than a funhouse. But I'm still working on it and hope to make it available in the January Inspire-O-Gram. Or maybe not.

In 2015, I'll be doing major renovations to www.inspiration-for-singles.com. I hope to make the site mobile-friendly, since more than 30 percent of my visitors are using mobile devices now.

If there are topics you'd like me to cover in the newsletter in the coming year or simply some comment you want to make, feel free to email me using our egg nog-free contact form.

That concludes the Christmas newsletter. I do hope your winter holidays are happy. Whether it's tomorrow or 100 years from now, better times are always on the way!

Keep the faith,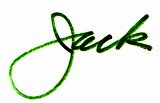 Jack Zavada
www.inspiration-for-singles.com
401 Indiana Ave
Streator, IL 61364 USA