---
December 22, 2015 Issue #117
Try this resolution for 2016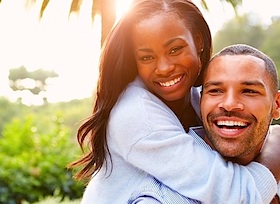 It's easy for many of us singles to fall into an attitude that nothing can go right. I felt that way for a long, long time.

Most of us look back on the things that have happened to us and think there's an unbreakable pattern. We believe if things haven't gone our way in the past, that's how our future will be too.

Yeah, that's what I believed, and I was wrong.

That's why I'm asking you NOT to go into 2016 believing you're stuck in a pattern of bad luck, bad karma, a curse from God, or any other negative pattern. It's time to take a different mindset for the future.

Here's a good New Year's Resolution for 2016: From now on, for the rest of my life, I will choose happiness.

Sound like fantasy? No, it's a promise to yourself to start leaving harmful thoughts and behaviors behind. Stop belittling yourself. Stop thinking, "I always…" When something goes wrong in the coming year, and it surely will, see it as an isolated incident, not part of an inevitable pattern.

It's time to break free of ball-and-chain thinking.

It's time to understand happiness is a choice, but you have to make that choice. Here are a few pointers on your resolution to choose happiness…


---
Note to subscribers...
Because of the busyness of the Christmas season and family commitments, this is a shortened version of Inspire-O-Gram this month. We'll return to our regular format with the January issue.
---
Chuck Swindoll offers our December quote
Author, pastor, and host of the popular radio program "Insight for Living," Charles Swindoll has our Quote of the Month for December:

Words can never adequately convey the incredible impact of our attitudes toward life. The longer I live the more convinced I become that life is 10 percent what happens to us and 90 percent how we respond to it.


~ Chuck Swindoll (1934 - ) ~

Resilience. Flexibility. The ability to bounce back after tragedies and disappointments. That's the quality that turns you from a victim into a victor. That's an attitude every single person needs to work on.

The good news is that the Holy Spirit inside every believer provides the power to do just that. We can't do it on our own. Supernatural strength is needed, but it's at our instant disposal. God strengthens us for our journey when we learn to depend on him.

You don't have to be a big, muscular person. You can be a tiny girl or a scrawny guy like me. I can be happy despite all the lumps on my head because Jesus loves me, heaven is my destination, and I remind myself of that every time something tries to get me down. You remember it too. You can choose your attitude.


---
Outsmarting Loneliness is a decision you make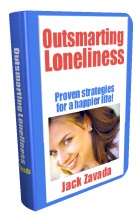 Loneliness seems to be an unstoppable force when it comes to living the single life. The secret most people never discover is loneliness starts in your mind.

Loneliness is a feeling, a way of viewing your situation. When you understand you can beat it by certain actions and thoughts, you're on the path to Outsmarting Loneliness.

This PDF ebook shows you the steps to take. It goes into great detail on proven ways to control your mind so loneliness thoughts wither like a dry weed. Each step enlarges your comfort zone so you can go as far as you like.

Outsmarting Loneliness is only $7.97 and comes with a money back guarantee.

You can read it on your computer or a tablet device, with the f'ree Adobe Reader program, or you can print it out.

Decide today if you want to get the upper hand on loneliness and banish it from your mind. Check out the full details on Outsmarting Loneliness.

---
Christmas: lovely or lousy?
Christmas is still a few days off. Some singles love it; some just tolerate it, and others, well... If you're feeling down about it, here are a few articles from the archives to help you change your perspective:

Tips for appreciating Christmas


---
God's promise that came true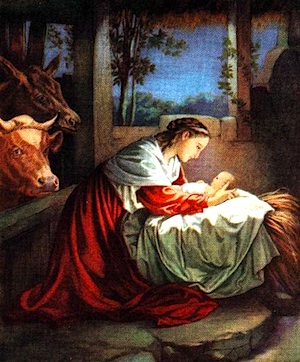 Christmas was a promise from God that you and I can live forever. He fulfilled that promise on Calvary when Jesus Christ died for our sins then rose from the dead.

I don't back down from that truth and I won't quit talking about it. I'm not embarrassed to be a Christian. If you're not a Christian, I invite you to explore this life-saving faith.

My goal is to make www.inspiration-for-singles.com and Inspire-O-Gram places of hope and encouragement for single people. Remember you can drop me an email any time you wish by using our mistletoe-free contact form or email me at jack@inspiration-for-singles.com. I always appreciate hearing your comments on the newsletter or web site.

My prayer for you is a peaceful, joy-filled Christmas this year and a happy life to come. I have a few unusual surprises planned for 2016 and hope you'll be here to enjoy them.

Merry Christmas and Happy New Year,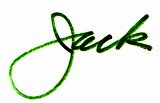 Jack Zavada
www.inspiration-for-singles.com
401 Indiana Ave
Streator, IL 61364 USA