December 10, 2019 Issue #165

---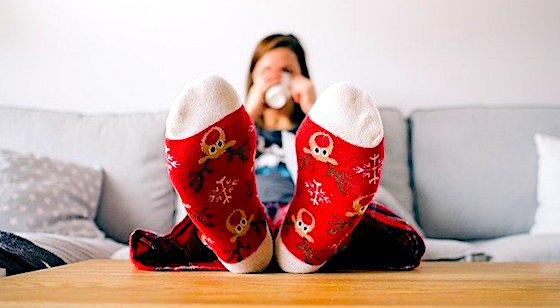 Christmas survival tips for singles
Single people seem to love or hate the Christmas season. I'm one of those weird types who falls somewhere in-between. I like it, but I'm glad when it's over.

Through the years, some popular articles on www.inspiration-for-singles have been about how to survive Christmas.

Here are some practical tips to make the coming weeks easier for you:

If Christmas makes you depressed…

How to put the happy in your holidays…

For singles who REALLY dread Christmas…

Smart ways to beat the holiday blues…


---
Expectations: Let's all be grown-ups!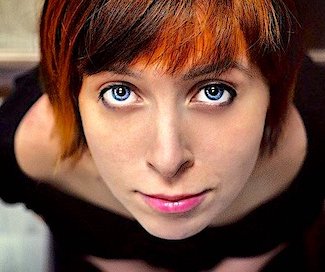 There's an old saying that reality rarely matches our expectations, and that may be true about Christmas.

But what about your other expectations as a single? This month's feature article suggests many of us have a fairy tale view of life — and advertisers and the media encourage it. If we expect things to turn out like a Hallmark Christmas movie, we're heading for disappointment.

Don't get me wrong, fellow singleton. I'm all for optimism, even against big odds, but realistic expectations are good too. We singles need to act like adults, but temper that with extremely large doses of hope and faith.

I think you'll enjoy this message on how to keep your expectations high and how to stay positive if things don't work out.

---
Poor Ol' Santa
I'm starting to worry
About poor ol' Santa.
How he flies back and forth
From Moscow to Atlanta.

He doesn't take very good
Care of himself.
Even though he's
A pretty ancient old elf.

Up at the North Pole,
Off of the grid.
Mrs. Claus never heard
Of the Food Pyramid.

He gobbles down billions
Of cookies and tarts.
His cholesterol must be
Way off the charts.

The egg nog he drinks
Is tough on the ticker.
He'd be better off guzzling
A bottle of liquor.

How 'bout those chimneys
He uses for escaping?
That soot he huffs
Is worse than vaping.

The stress he's under
Is really a fright.
Who does a year's work
In only one night?

The elves are striking
For 15 an hour.
That's enough to make anyone's
Stomach go sour.

Wake up Santa!
Pay attention!
Or we'll have to do
An intervention.

~ Jack Zavada, www.inspiration-for-singles.com, 2019 ~


---
Why every single should own this book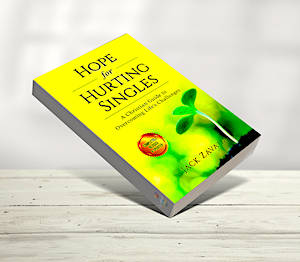 Maybe you'll get married. Maybe you won't. Maybe you don't even want to get married.

But I can guarantee you this: Every unmarried person on earth needs hope, and that's why you need Hope for Hurting SinglesHope for Hurting Singles.

Hope for Hurting Singles untangles the troubles of everyday life. You'll recognize yourself in these situations —and you'll preview some problems you haven't had yet, but you'll know what to do if they do happen.

This book is like a GPS for situations you will encounter, along with travel tips for what to do and what not to do, all based on an experienced guide who's been there before you.

Don't get caught unprepared! The next time one of these challenges comes up, Hope for Hurting Singles will provide relief:
Loneliness

Shyness

Depression

Fear

Bitterness

Self-esteem

Peace of Mind

Hope for Hurting Singles is solid, practical advice, the kind of information you won't find anywhere else.
Hope for Hurting Singles is only $10.99 in paperback and $3.99 for Kindle at amazon.com.

---
December's QOTM hits the target
We turn to pastor and author John Ortberg for December's Quote of the Month:

Jesus ... associated with the outcasts; he spoke with them, touched them, ate with them, loved them.
~ John Ortberg. (1957 - ) ~

Single people can feel like outcasts at Christmas time. We see happy families in TV commercials; we see spouses merrily exchanging gifts. Like much of the rest of the year, we think, "I don't fit in."

Nobody was more of an outcast than Jesus Christ. He was sinless, which made him one-of-a-kind in all of human history. He loved unconditionally, which made people suspicious. And he told people the truth, which seemed to make most of them hate him.

Jesus empathized with outcasts because he was one. And never forget he was also single, just like you. As a man, he had wholesome longings for love and companionship, just as we do.

This season, think of Jesus not as the little baby in the manger but as a holy outcast who walks with you and loves you deeply. Jesus understands. Jesus is on your side.


---
Our f'ree Christmas romance novels are genuine spirit-lifters
In the 1970s, before many of you were born, I was writing western novels and four of them were published in paperback. Then about 12 or 13 years ago, I got the itch to write novels again, and I wrote three of them especially for the subscribers of Inspire-O-Gram.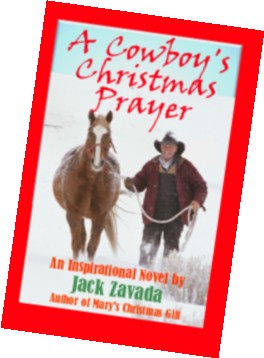 These inspirational novels are still available on the site, they're in downloadable PDF format, and they're absolutely f'ree (yeah, I have to write it that way to get this past your spam filters).

You can find Mary's Christmas Gift, A Cowboy's Christmas Prayer, and Appalachian Christmas Dream on our fre/ebies page at fr/ee stuff. Enjoy!

During 2020, I hope to redesign www.inspiration-for-singles.com to make it more user-friendly and modernize its look. One of my goals is to make it easier to navigate on smart phones, since a large portion of traffic comes from those devices now.

If you have any suggestions for changes to the site or topics for upcoming newsletters, zip me an email through our hack-proof contact form.

This time of year is a good opportunity to review how your life is going. In my own experience, I've found that the most effective antidote to discontent is gratitude. When I'm thanking God for the many good things I do have, I don't have time to covet the things I don't have.

Try it!

Have a Merry Christmas, single friend, and a joy-packed New Year!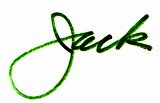 Jack Zavada