Free stuff you're going to love!
Our free stuff page is growing all the time. All of these items were designed to bring you valuable information, inspiration, and entertainment. Our novels have had more than 50,000 downloads since we first put them up. Each is a heartwarming Christmas story, but you'll enjoy them any time of the year.
Take time to check through these completely free offerings. You'll find enough free stuff to bring you enjoyment for a long, long time.
---
New!
Jesus for Singles
This brand new, 56 page ebook will help you reconnect with your Savior in a way you never have before. Jesus is for everybody, but he has a unique love for us singles because he was a single himself!
Author Jack Zavada relates how you can apply Jesus's wisdom and love to your most aggravating problems. Written in a clear, conversational style, Jesus for Singles takes Bible principles from the gospels and focuses them on modern, real world situations.
Best of all, Jesus for Singles in PDF format is completely FREE!
Go to the download page here, click the Download Button, and you'll be reading it within minutes!

---
This FREE ebook will change your life!
How to Beat Shyness!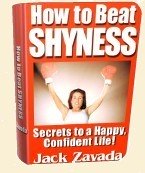 Here's the good news: If you're a shy person, you don't have to stay that way!
Author Jack Zavada, the creator of www.inspiration-for-singles.com, shows how he went from a timid, self-conscious person to being an assertive investigative newspaper reporter.
This is practical stuff, laid out step-by-step in a style you'll find easygoing and informative. Learn exactly why you have feelings of shyness and the specific things you need to do to overcome them.
You'll build self-confidence as you learn to see yourself and others realistically. Yeah, and the best part? This 45-page pdf format ebook is FREE!
Click on the link to get details and to download the power-packed ebook, How to Beat Shyness...
---
FREE

Jesus comic book!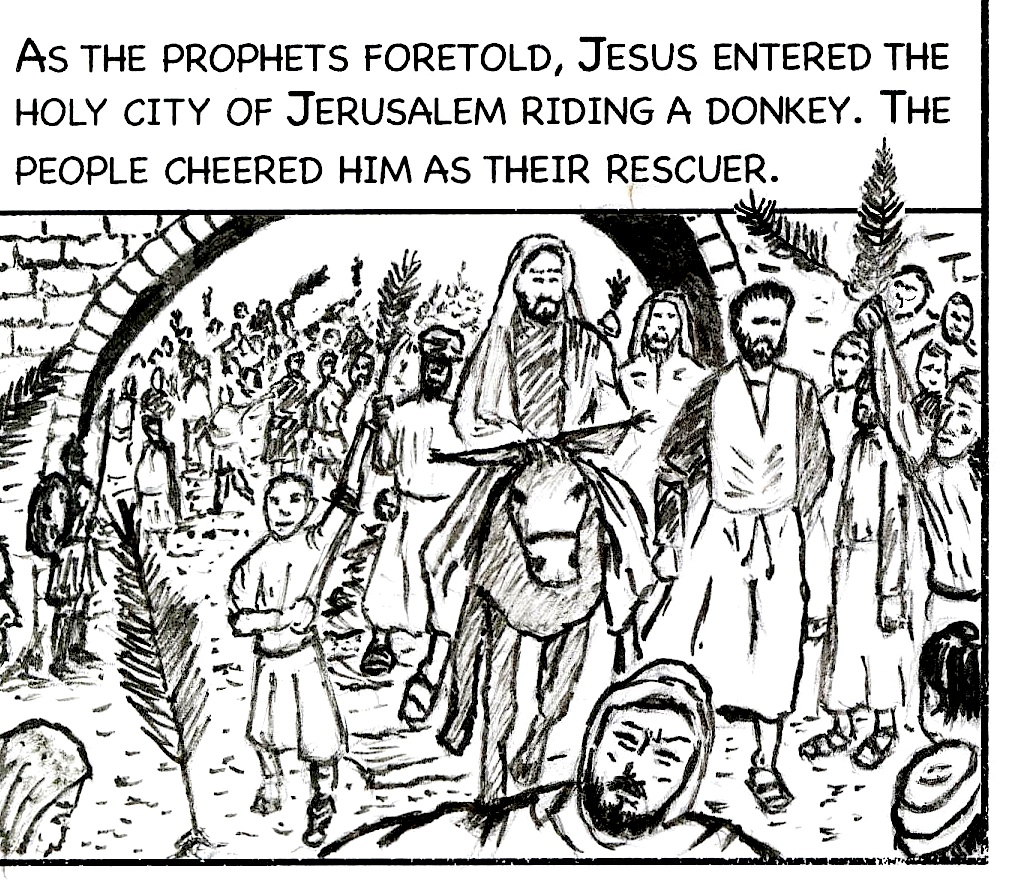 This absolutely FREE 10-page comic book tells the story of Jesus Christ, in words and pictures.  It's true to the Bible, nondenominational, and makes a great handout for Sunday school classes or personal reading.
Jack spent nearly a year writing and drawing this unique telling of Jesus' life and purpose. There's also a FREE bonus Jesus comic book for missionaries that lets you write in captions in your local language!
For info and the download link, click here...
---
FREE inspirational novel!
Appalachian Christmas Dream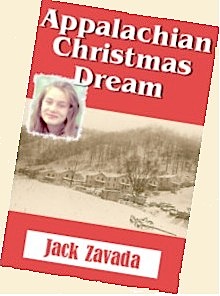 Over 20,000 FREE downloads so far!
Single school teacher Junie Corban has a dream, to teach illiterate adults in her eastern Kentucky county to read and write. It's 1913, and the Moonlight School movement is sweeping across the Appalachian mountains.
But Junie faces many obstacles, including a lack of money. Then Linton Todd, a handsome mining engineer, comes to her aid. There's suspense, romance, and a hope-filled ending that will leave you feeling great all year.
Appalachian Christmas Dream is an 87-page pdf, completely FREE, with no address capture or strings attached.
For more info and the FREE download link, click here...
---
FREE

inspirational novel!
A Cowboy's Christmas Prayer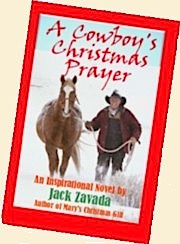 Over 20,000 FREE downloads so far!
Strugglilng single mother Gretchen Norgard and down-on-his-luck cowboy Pete Beckworth join together to fight a ruthless businessman, on the Kansas frontier in 1886. Can they stop him from destroying Gretchen's only source of income, and killing Pete in the process?
It's got suspense, romance, and an inspiring message sure to stir your heart!
A Cowboy's Christmas Prayer is an 83-page pdf, completely FREE, with no address capture or strings attached.
For more info and the FREE download link, click here...
---
Free inspirational novel!
Mary's Christmas Gift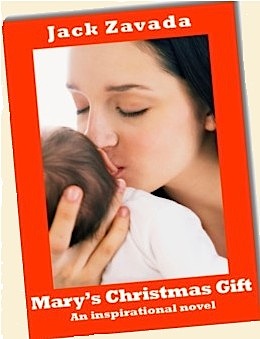 Nearly 30,000 FREE downloads so far!
Mary's Christmas Gift tells the inspirational story of Mary Chapman, a struggling single woman who, at 34, finds herself unmarried and pregnant.
This uplifting short novel will give you happiness and hope, as you see how God can answer prayer in the most unexpected way.
Click this link to go to the FREE download page:
Yes! I want to download this FREE inspirational noveL
---
Free Inspirational Plaques!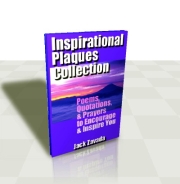 Get 15 FREE inspirational plaques in PDF format. Poems, quotations, and confidence builders, all sized to fit frames available in any dollar store. Incredible value, yours free!
Boost morale! Encourage a student! Lift your own spirits!
To receive your FREE plaques:
---
Free mini-encouragers!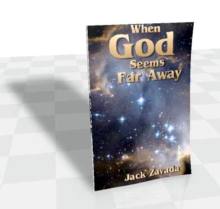 Our free mini-encouragers are guaranteed to boost your or a friend's spirits. They're the size of a greeting card and are meant to be printed out.
They're great to stick inside a letter, leave on someone's desk, or to pass along to a pal. When it comes to free stuff, you can't beat helping a friend!
To get your free copies (and feel free to print as many copies as you like), go to the mini-encouragers page...
---
Whoa! Free stuff from other places!
Free MP3 Bibles in 290 languages
Wow! Here's a terrific freebie! Listen to God's Word on your MP3 player while you're taking a walk, running, commuting, or just chilling out.
Not only will you find audio scripture in over 290 languages, but you'll also find a special FREE SURPRISE on this page:
---
Free Pocket Prayers
---
Free Purse Poems
---
Free Frameables
---
Free Online Christian Courses

Want to learn more about what Christians believe? Want to become a Christian--or deepen your relationship with God? These free online Christian courses, from RBC Ministries, offer a broad range of both beginning and advanced topics. Study in the privacy of your home or dorm room. No charge, no obligation, and no one will call on you. Get started: Free Online Christian Courses
---
Thanking us is free, too!

Like our free stuff? Please tell a friend or Like us on Facebook. Thanks!