Does inspiration for singles have what you need--right now?

At inspiration for singles, you'll find practical, real-world advice about the common problems unmarried people face.
Why should you explore this site?  Quite simply, because you're looking for answers.
Here's why this is a good place to look:   I've probably been a single person much longer than you.  When you need a reliable guide, you want someone who has been there before. You want someone with firsthand experience who has already gone through what you're facing right now.
And, you want answers that will build you up and give you hope.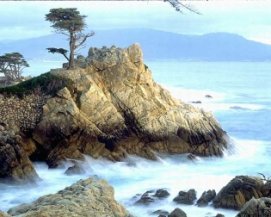 When you take a mini-vacation at inspiration for singles, you'll find:
Encouraging quotes,
Uplifting poems,
Insightful articles,
Gorgeous photos,
and soul-restoring fun!
What makes this site different from all the other singles' sites on the Web? Here's what: I've been an unmarried adult for over 45 years. I openly, honestly share my mistakes (so you can avoid them). I also share the most valuable lessons I've learned, so you can grow from those, too (my pain, your gain; such a deal!).
Inspiration for singles is NOT a dating site. You can get that anywhere on the Web. Instead, we offer hope and encouragement to people who live alone. We take a realistic, down-to-earth approach.
Inspiration for singles, like our lives, is a work-in-progress. I'm constantly adding new articles, quotes, poems, and photos. At this moment, you'll find more than 350 pages to explore. Ready to get started? Try the navigation links on your left. Thanks for spending time here!
---
Search inspiration for singles:
---
What obstacles stand between you and happiness?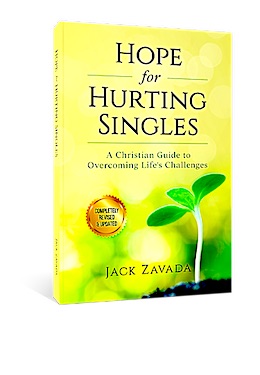 Loneliness?
Bitterness?
Depression?

Shyness?
Fear?
Frustration?
Low self-esteem?
Debt?

Anger?

Hope for Hurting Singles addresses all these and more, providing step-by-step strategies to overcome them.
There has never been a book like this, drawing on author Jack Zavada's 45 years' experience in the single life, filled with proven principles to help you build a happier life.

To show you just how practical Hope for Hurting Singles is, we're making the entire first chapter on how to defeat loneliness available FREE for you to read, right here.
Hope for Hurting Singles is only $10.99 in paperback from amazon.com, just $3.99 for the Kindle version.
---
Say what?

Much of our material includes Christian principles. If you find that offensive, please click here.
---
Can't find what you need?
In the navigation bar at the top, you'll find the general topics on inspiration-for-singles.com. You'll find every page on the inspiration-for-singles.com on our handy Site Map. You can also use the Search function above to zero in on specific articles.
One of our most popular features is a selection of inspirational poems. If you like those, you can find over 165 more poems in the back issues of our newsletter.
I hope you'll take some time to explore the site, which has over 350 pages up now. For a list of all the articles, check out the clickable links on our site map.
Thanks for visiting, and if you care to make a comment, send me an email!
Jack Zavada
Site Writer/Editor

---