Can your doubts strengthen your relationship with God?
Doubts about God can enter a single person's life at any time, but that doesn't mean you have a weak relationship with him.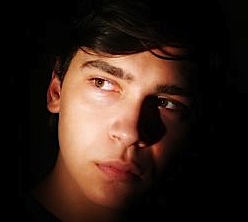 You may believe that your uncertainty is an insult to God--that if you love him completely, then you must trust him 100 percent, all the time. But that's not realistic.
The problem is that God is invisible and often so is the work he's doing on your behalf. No matter how many times God has intervened and rescued you in the past, you want a sign that he's involved again. That's just the way human beings are built. Like the apostle Thomas, "seeing is believing" for us.
News about doubts you may have missed
We usually assume that God is offended by our unsureness. But the clearest example that he is not can be found in the Gospel of Matthew, at the beginning of Chapter 11. John the Baptist, the very prophet who predicted the coming of Jesus, had been arrested by Herod.
From his prison cell, John sent a messenger to ask Jesus if he was truly the Messiah or if the Israelites should expect someone else. Instead of getting angry at John for his anxiety, Jesus told the messenger:
"Go back and report to John what you hear and see: The blind receive sight, the lame walk, those who have leprosy are raised, and the good news is preached to the poor. Blessed is the man who does not fall away on account of me."
Jesus not only answered John's questioning, he also said that "Among those born of women, there has not risen anyone greater than John the Baptist..." So if a God-appointed prophet like John could be uncertain, why shouldn't we?
Is doubt the same as unbelief?
Are doubts the same as unbelief? Do they show a lack of confidence in God? Both uncertainty and unbelief arise from fear. Both carry the memory of past disappointments. But unbelief is more pessimistic. For singles especially, it's rooted in the notion, "Why make myself vulnerable again? Why get my hopes up only to see them dashed?"
Uncertainty says, "I want this to be true. I want to trust, but I'm too afraid to."
God knows about our fears. Dozens of times in the Bible we hear angels or Jesus say, "Do not be afraid" or "Fear not." Jesus learned firsthand about the horror of human fear in the Garden of Gethsemane. Jesus understands your fear.
So what can you do about doubts?
I'm sure you've discovered that trying to force yourself to get over your misgivings doesn't work very well. But we can ask God in prayer to increase our faith. That's a prayer that God always answers. Building trust takes time. For those of us who have been wounded in the past, trust isn't easy. We've been hurt by people so we become apprehensive.
What we forget is that God is not a human being; he's God, and he doesn't operate out of the selfishness and pettiness that people do. That was Thomas's problem. He'd been let down by people in the past, so he mistakenly assumed that Jesus would let him down in the same way. Thomas was afraid. Like most of us singles, he didn't want to get hurt again.
But Jesus didn't scold Thomas either. Instead, he gave Thomas what he needed to defeat his lack of faith. He showed Thomas--and the rest of us--that God is trustworthy.
Unsureness can defeat you if you let it. But if you move ahead, if you turn your questions over to God, he will answer them, just as Jesus did with John, and abundantly reward your faith.
---
More on this topic:

---