How would life change if you accepted the presence of God inside you?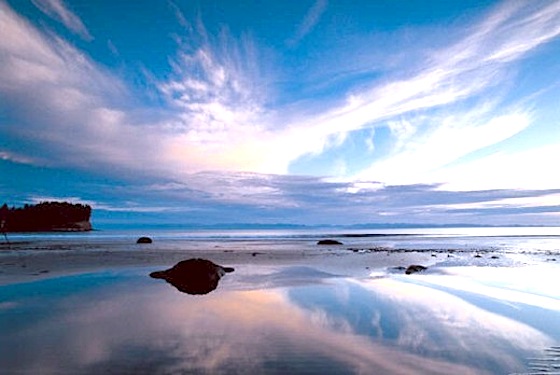 Does the presence of God inside you make any difference in your life?
Many single Christians act as if they're all alone, and that attitude misses all the benefits God wants to give.
Jesus, who never lied, gave these parting words to his disciples, and to us, just before he ascended into heaven:
"And surely I am with you always, to the very end of the age." (Matthew 28:20)
Did you catch that always part? Not some of the time. Not most of the time. Always!
So why don't we act like we believe him?
Why we don't 'get' this member of the Trinity
We have a hard time identifying with this third person in the Godhead.
He's symbolized in Scripture and in paintings as a dove, but that's just a symbol. He's a real person, the earthly representative of God inside us.
We can relate to Jesus because he became a man when he was on earth. We can also relate to God the Father, from Jesus' description of him and relationship with him.
But the Holy Spirit--for hundreds of years referred to as the "Holy Ghost"--is hard for us to understand. We just can't get it.
Most of us don't feel very holy, so believing that a holy, sinless God would want to take up residence inside your heart is a tough job. And because we base much of our knowledge on our feelings, and we can't always feel the Holy Spirit within us, we've managed to convince ourselves he's not there.
All the strength and encouragement you need
Living the Christian life is too hard to do on your own, and when you're single, without the support of a spouse, it's nearly impossible.
Ironically, we often pray thinking that God is far away, in heaven, when he's actually as close as our breath.
We don't have to strain, struggle and shout to reach God. A whisper will do it.
The Bible calls the Holy Spirit our Counselor and Comforter and boy, do we need him when we're battling our everyday problems. The presence of God inside you is real
How to get empowered by love
When you love someone, you want to be with them as much as possible. God, who has a tremendous, immeasurable love for you, made a way to be with you all the time, by living in you through his Holy Spirit.
This inner presence of God shows that he wants to enjoy you and wants you to enjoy him. Just recognizing that puts life in a whole new perspective, doesn't it?
We're not going it alone at all.
When you can't figure something out, you can ask the Holy Spirit to enlighten you. When you feel weak and inadequate, you can ask the Holy Spirit to strengthen you. And when you feel lonely and forgotten, you can ask the Holy Spirit to simply love you.
This continuous, never-failing love can be a steady source of power in your life, if you're willing to draw on it.
So claim it and act boldly
At Pentecost, described in Acts, chapter 2, the Holy Spirit descended upon the apostles and they were transformed by his power. They became powerhouses of faith and action.
This very same presence of God exists in you today.
You neglect God himself if you don't claim the Holy Spirit. As a single person, you can't afford to miss this amazing gift.
Love, whenever you want it, as much as you want, and never running out. This real presence of God can be your source of great inner joy.
Have you claimed it? If you haven't, you can start right now. God is with you, in you, and for you. What an astonishing thing to know!
---