Inspirational poems start here
Can inspirational poems really make a difference in your life?
Look at it this way: Your life-journey is like a one-way trip on an interstate highway. After a long time on the road, you develop "highway hypnosis."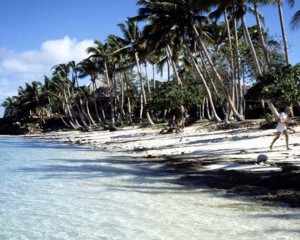 In life, this feeling might show up as boredom, frustration, fear, anger, or just plain weariness. These inspirational poems are like much-needed rest stops along the way.
Relax, stretch your muscles, walk around, splash some cool water on your face. Hey, you can even get up and go to the bathroom--as long as you promise to come back and read a few of these inspirational poems.
These inspirational poems are a rest stop for your spirit. Refresh your soul here. You'll be surprised how energized you'll feel after this short break.
If you need a bigger boost, just click on the links at the bottom of the page for even more inspirational poems or our funny poems. Enjoy!

---
Your stepping stone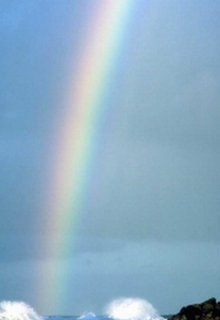 Over the years
when you've suffered a setback,
and the reason for it
seemed unknown.
Did you ever consider
that it was a lesson
and that failure's a stepping stone?
How you respond
and what you learn from it,
shows the world how much
you have grown.
You'll climb a bit higher
toward the peak of success
making failure a stepping stone.
For you make the choice,
in the way that you see it.
It is your decision alone.
You can stall in self-pity
or keep moving upward
making failure a stepping stone.
So join all the people
who've ever succeeded,
and practice
the courage they've shown.
Learn from your losses
but keep climbing higher,
and make failure your stepping stone.
---
You were put here for a reason
Sometimes when the night grows long
and regrets run through your mind,
you look back on your life
and wonder what you've left behind.
You've won no fame or fortune,
no title, power or land.
No loyal group of followers,
no one at your command.
You brood on all the chances lost,
when you could have had the prize,
But fate stepped in and stole it
right before your very eyes.
Is there any hope for meaning,
any legacy to leave?
Any way to join the ranks of those
who struggle and achieve?
Then a small voice speaks inside you
of a deed done long ago,
a trifling thing or so it seemed.
You had no way to know.

Your kindly act of charity
that turned a life around
and set some soul back on the path
where freedom can be found.
If not for you would have gone undone,
only you could make it so.
You were put here for a reason, friend,
that only God can know.
---
The world's out to...
When I got out of bed
and stubbed my toe,
that was the moment
I started to know,

The world's out to get me.
My toast was burnt,
my eggs were nuked,
When I sipped my coffee,
I almost puked.

I got stuck in traffic,
had to go to the loo,
and I felt like I was coming
down with the flu.

The world's out to get me.
I caught a big earful
from my grouchy old boss,
Then I ruined my sweater
with spaghetti sauce.

The world's out to get me.
I schlepped to the park
when my work day was done,
I felt like I weighed
an entire metric ton.

An old lady on a bench
said "Sit with me, dear.
There's plenty of room
for two of us here."

"The world's out to get me,"
I said with a sigh.
"My life's a big mess,
and I don't know why."

"Ah," she answered,
"I can tell from your voice
that it's time for you
to make life's biggest choice.

"I'm just an old lady
but there's one thing I know:
You have to spread love
wherever you go.

"You see,
everyone's scared,
everyone is alone,
and everyone's hurting
right down to the bone.

"Love is the medicine
that all of us need,
but it's in short supply,
very short, indeed.

"Do you know why that is?"
she put her hand on my sleeve,
"Because you first have to give
if you want to receive.

"Take time to listen,
take time to cry,
take time to love them,
give it a try.

"You'll soon discover
you can help people heal,
they'll be drawn to you, dear,
like a magnet to steel.

"Unhappy folks still haven't
learned this truth yet,
that God wants you to give,
before you can get."

As I rose from the bench
and kissed her frail hand,
I said "I think I finally
understand."

The world's out to love me,
I say every day,
'cause my life has changed
in a wonderful way.

I feed souls
starved for kindness,
and genuine love.
I pass it along
from the Source up above.

We're each a pure note
in God's heavenly song,
The world's out to love you...
Pssst: Pass it along.

Inspirational poems continue below >
---
Gonna make me a name
Just a small town nobody,
that's what they all say.
And I asked myself how my life
turned out this way.
When I was younger
I dreamed such big dreams.
But they're crushed and forgotten now.
Or that's how it seems.
I craved admiration,
money and fame.
I planned to go far,
was gonna make me a name.
But I remained a nobody,
and never left here.
And my life came to nothing
year after year.
Then one winter night
as I tossed in my bed.
A Fatherly voice
whispered inside my head.
"There's something important
I want you to see.
Don't listen to others.
You listen to me."
He showed me a book
that was dusted with age.
He opened it up then
and traced down the page.
I followed his finger
and was startled to see
that the entry he stopped at
was all about me.
"You may not be proud of yourself,
"But I Am."
Then I saw my name written
in the blood of the Lamb.
A chill swept my body
as he spoke once again,
"Men judge you by trifles,
but I look within.
"You had no great fortune,
achievements or fame,
But my Son wrote 'Beloved'
there next to your name."
When I woke from my dream
I forgot all my shame.
My Lord and my Savior
has made me a name.
---
The folks I admire
The folks I admire
come from all different places.
They don't have famous names
or familiar faces.
They're not Hollywood stars
on the big silver screen,
so you won't see them smiling
in a slick magazine.
They don't live in big mansions
or drive fancy cars.
Their faces are weathered;
you might see some scars.
They've overcome pain
and life's bumps and bruises,
They know how to laugh,
and they don't make excuses.
They're just everyday people,
but what sets them apart
is how they treat others
and the love in their heart.
The folks I admire
are folks just like you.
'cause the folks I admire
are folks God admires too.

---
Go to Him
Didja ever feel lonely
like you thought you would die,
so misunderstood
that it drove you to cry?
Didja look at your mailbox
your email and phone,
and get painful reminders
you're here all alone?
When your life's dark and grim
go to Him.
Go to Him when it's too much to bear.
He's waiting to help you
as close as a prayer.
When the odds look too slim
Go to Him.
Didja ever get hurt to your soul
when the wound cut your poor heart in two?
You sat there and rocked--
that was all you could do.
When your light's growing dim
go to Him.
Go to Him when it's too much to bear.
He's longing to help you,
he's waiting right there.
When the odds look too slim
Go to Him.
He's your helper
your savior
your first and your last.
He's the One who will carry you through
He's your Lord and your King
and He makes all things new.
When your hope's growing dim
go to Him.
Go to Him. Go to Him.


---
That's what a Savior is for
Today I felt like a miserable failure,
my feelings were battered and sore.
But there's One who will listen
and heal my sad heart.
That's what a Savior is for.
When I stumble and sin I feel filthy and worthless,
soiled to my soul's very core.
But He washes me clean
as the fresh-fallen snow.
That's what a Savior is for.
What would I do? How would I make it?
In my own eyes I'm needy and poor.
But He makes me feel rich
when He gives me His love.
That's what a Savior is for.
That's what a Savior is for,
to lead all his children back home.
To welcome us, waiting
at heaven's front door.
That's what a Savior is for.

---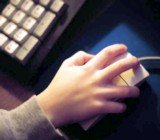 Find 200 more inspirational poems in the back issues of our newsletter here...


---
Take the first step...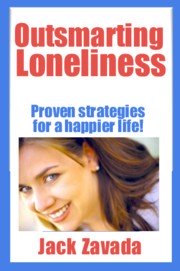 Talking or doing, talking or doing?
Sometimes we talk a problem to death, but that rarely solves it. Doing--taking action--is what makes things better.
Outsmarting Loneliness, my exciting ebook, is your first step toward a happier, more fulfilling life.
Outsmarting Loneliness uses the proven principles of cognitive therapy but doesn't stop there. You'll get the benefit of my 40 years in the single life. Yikes! That's a lot of trial and error--and you won't have to go through it, because I put down my most valuable lessons for you to learn from.
Now's the time. Stop talking and start doing. Get all the details on what you'll learn in Outsmarting Loneliness...

---
For more inspirational poems, click this link.

For funny poems, click this link.

Read INSPIRATIONAL QUOTES...

Read OPTIMISM quotes...


---
What's all this Christian stuff about, anyway?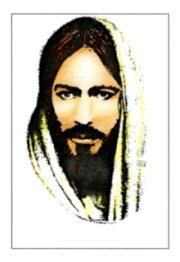 Did you enjoy these inspirational poems?
If you're not a Christian, you may be wondering who Jesus Christ really is (not was) and what Christians believe.
You can learn all you want about Christianity, free, and without any pesky people showing up on your doorstep, starting right here...
---
NOTE: These inspirational poems and all material on www.inspiration-for-singles.com is copyrighted by Jack Zavada and may not be used in any form without permission. Contact the author at email Jack Zavada...

---