Try these strength quotes for a quick shot of inspiration and encouragement!
This collection of strength quotes is brand new--and not found anywhere else on the Internet.
Too often the determination of women is not recognized, but I suspect if men had to work as hard and as long as women do, those men would do a lot more complaining. When it comes to endurance, women have traveled a long, winding road.
These strength quotes reflect wisdom from both men and women. The strong are not always bigger or taller. The weaker you are, the more faith you must have. We have countless examples of things getting done throughout history more by willpower than by might.

Enjoy these strength quotes. And hey, tell a friend about them!
---
Toughness doesn't have to come in a pinstripe suit.
Dianne Feinstein

A woman is like a teabag--only in hot water do you realize how strong she is.
Nancy Reagan

People who keep journals have life twice.
Jessamyn West

Christmas is the Disneyfication of Christianity.
Don Cupitt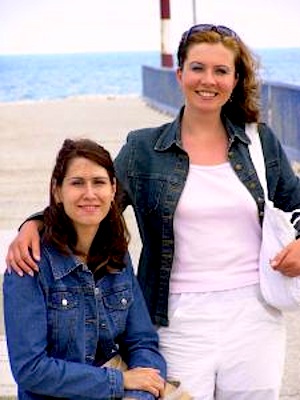 It's only by being obstinate that anything is got, or done.
Rumer Godden

It is better to be lonely than to wish to be alone.
Margaret Deland

It is unfair to hold people responsible for our illusions about them.
Comtesse Diane

I married beneath me. All women do.
Nancy Astor

We love because it's the only true adventure.
Nikki Giovanni

One thing we know beyond all doubt: Nothing has ever been achieved by the person who says, "It can't be done."
Eleanor Roosevelt

Did you ever meet a mother who complained that her child phoned her too often? Me neither.
Maureen Lipman

Angels can fly because they take themselves lightly.
G.K. Chesterton

Men don't live well by themselves. They don't even live like people. They live like bears with furniture.
Rita Rudner

False values begin with the worship of things.
Susan Sontag

You can never prove God; you can only find Him.
Kate Douglas Wiggin

Women are really much nicer than men; no wonder we like them.
Kingsley Amis

Let's face it, there are no plain women on television.
Anna Ford

We have grasped the mystery of the atom and rejected the Sermon on the Mount.
Omar Bradley

My only regret in the theatre is that I could never sit out front and watch me.
John Barrymore

If I'd known I was gonna live this long, I'd have taken better care of myself.
Eubie Blake

I want to go on living even after death!
Anne Frank

Religion is different from everything else, because in religion, seeking is finding.
Willa Cather

I change myself, I change the world.
Gloria Anzaldua

That's got to be at least one of the benefits of heaven--never having to act normal again.
Cynthia Rylant

Underneath this flabby exterior is an enormous lack of character.
Oscar Levant

Everything nourishes what is strong already.
Jane Austen

True knowledge comes only through suffering.
Elizabeth Barrett Browning

Contrary to popular opinion, English women do not wear tweed nightgowns.
Hermione Gingold
How can God direct our steps if we're not taking any?
Sarah Leah Grafstein
---
Return to top of Strength Quotes.