Mary's Christmas Gift
is a FREE inspirational novel
that will leave you feeling great!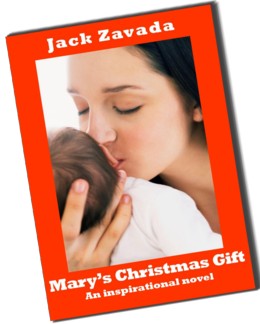 As my thanks to you for visiting www.inspiration-for-singles.com, here's my inspirational novel, Mary's Christmas Gift, for you to download in PDF format.
It's absolutely FREE, with no strings attached!
Mary's Christmas Gift is a modern story about a struggling single executive, Mary Chapman, who has her faith restored when God answers her prayers in an unexpected, spectacular way.
This uplifting 73-page short novel is filled with hope and happiness and will remind you that there is a God, that He is good, and that he loves you more than you can ever know.
Here are the easy download instructions:
Note: You will need Adobe Reader (the latest version is recommended) installed on your computer in order to open and read this ebook.
You can get Adobe Reader FREE here (a new window will open so you can download without leaving this page).
1. Right click on the link below and choose "Save Target As" or "Save File As." Then select where you want to save the ebook on your hard drive.

2. Once you have saved Mary's Christmas Gift, locate where you saved it, and double click to open.

3. To print the book, open the downloaded file, and select the "Print" option from the ebook menu.
Ready? Okay! Here's the free download link:
Download Mary's Christmas Gift
---
But wait--there's more!
Another FREE inspirational novel...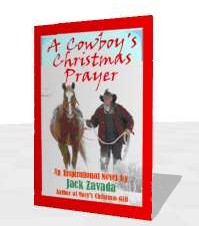 A Cowboy's Christmas Prayer is a brand new inspirational novel, also available FREE in pdf format.
Strugglilng single mother Gretchen Norgard and down-on-his-luck cowboy Pete Beckworth join together to fight a ruthless businessman, on the Kansas frontier in 1886. Can they stop him from destroying Gretchen's only source of income, and killing Pete in the process?
A Cowboy's Christmas Prayer is an 83-page pdf, also completely free, with no strings attached.
For more info and the download link, click here...


---
Get inspired every day--FREE!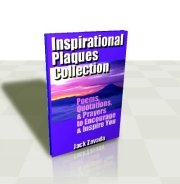 Free inspiration and encouragement is what this site's all about!
To prove it, I'm giving away a terrific assortment of 15 inspirational plaques, which fit standard size photo frames available at every dollar store.
Subscribe to our free monthly ezine, Inspire-O-Gram, and you'll get a message showing you how to download your free plaques.
It's simple, it's free, it's inspiring. What's not to like?