Our Mini-Encouragers are designed to lift your spirits in minutes
Everyone feels down from time to time. These Mini-Encouragers will help lift you up.
They're in PDF format and are designed to be printed out, not read on your computer. Each is the size of a folded greeting card, but prints out as a single sheet.
They're great to send to college or high school students or anyone who needs a shot of encouragement!
Note: You will need Adobe Reader (the latest version is recommended) installed on your computer in order to open and read these Mini-Encouragers.

You can get Adobe Reader FREE here (a new window will open so you can download without leaving this page).
These Mini-Encouragers will open in a new window. Simply use the "print" command in Adobe Reader to print them out. After you print it out, fold it across the center, then fold it again, so the print sides are facing out, like a little booklet.
You can stick these inside a greeting card or write a note on the blank inside. Use scissors to trim them so they'll fit in a standard envelope or inside a card.
God is your biggest fan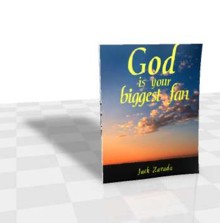 It's easy to forget how much God loves you. This little booklet reminds you that God is your most loyal supporter, your best friend, and your greatest encourager.
Of course, God is our Lord and Master, and we serve him. But his love and devotion to us is fantastic, and this Mini-Encourager will convince you of this truth.
To download, click God is your biggest fan
When God seems far away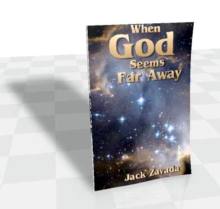 Because God is invisible, we sometime feel that he's far away when we're having problems. But that's never the truth. Read this Mini-Encourager to see how God not only lives inside you, but wants to help you experience his very real presence in your life.
This booklet is perfect to send to a struggling loved one or friend.
To download, click When God seems far away
You can't let failure stop you
Failure is an inescapable part of life. Nobody understood that better than America's 16th President, Abraham Lincoln. Throughout his life, Lincoln suffered a series of major setbacks, including the deaths of his sons Eddie and Willie when they were only boys.
This little booklet shows why you simply have to overcome failure if you want a happy, successful life.
To download, click You can't let failure stop you


---