---
February 12, 2013 Issue #083
Be careful who you listen to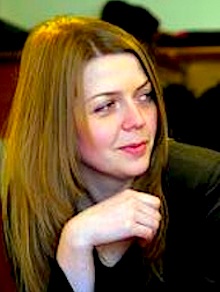 Last month, we talked about trusting God more in 2013. This month, we're going to explore all the voices (no, not inside your head, I hope), telling you who you are and what you should do.

There's no shortage of shouting. TV commercials are excessively loud and insistent lately. Radio's not much better. Then there's the workplace, billboards, magazines, the Internet, and yes, your friends. So many voices trying to influence you.

I learned long ago that our happiness depends on being very careful who we listen to. I've always tried to be independent without being obnoxious about it. We owe some loyalties and allegiances, but it's smart for us singles to find a steady compass we can always rely on.

As you settle into 2013, here are some thoughts on being discerning.


---
Each new day
Each new day is another chance,
in a conversation
or curious glance.

Life's not as settled as it seems;
it takes but a moment
to enter your dreams.

While God's in heaven there's hope for you,
to see his love
come breaking through.

So open your heart to this breathtaking dance,
for each new day
is another chance.

~ Jack Zavada, 2013 ~

---
February Quotoroonie
February's quotation comes from Dr. Edward De Bono, physician, author, consultant, and expert on thinking:

Many highly intelligent people are poor thinkers. Many people of average intelligence are skilled thinkers. The power of a car is separate from the way the car is driven.
~ Edward De Bono (1933- ) ~

In 2013, I hope you'll practice skilled thinking. Evaluate the information you take in, especially from television. Is it true? Is it biased? Is there a hidden motive behind it (like, are they trying to sell me something)?

Use discrimination with your emotions too. Just because your feelings are screaming something at you doesn't necessarily make it true, nor does it make it in your best interest. We singles often go down the path of poor thinking when we let our emotions lead us.

Also use the intelligence God gave you and look ahead to the consequences of your actions. Not only will this help you make wise decisions, but it will let you avoid a lot of future pain.


---
Is loneliness all in your head?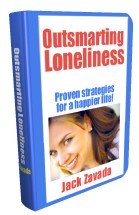 If you feel lonely, where do those feelings come from?

That question is answered in depth in my ebook, Outsmarting Loneliness.

You've learned to control your anger. You've learned when to keep your mouth shut. Did you know you can control your loneliness too? Through the use of cognitive therapy, a scientifically proven method of monitoring your thoughts, you can stop loneliness before it goes too far.

And, by turning loneliness into solitude, you can grow spiritually and emotionally as well. It's all explained in simple, layperson's terms in Outsmarting Loneliness.

What's more, this $7.97 ebook comes with a money back guarantee. That's one doozy of a deal, fellow singleton.

This skill will serve you well the rest of your life. You can make it yours at Outsmarting Loneliness.

---
A cheapskate's Valentine's gift…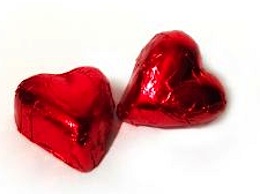 I'm too cheap to send each of you a box of chocolates, so you'll have to settle for these funny quotes I dug up. The good part is, they're not fattening, they don't cause acne, and the only guilt involved is if you snort when you laugh:

I come from a family where gravy is considered a beverage.
Erma Bombeck

A man with a hump-backed uncle mustn't make fun of another man's cross-eyed aunt.
Mark Twain

My uncle's dying wish was he wanted me on his lap…he was in the electric chair.
Rodney Dangerfield

A house is just a place to keep your stuff while you go out and get more stuff.
George Carlin

I saw six men kicking and punching my mother-in-law. My neighbor said 'Are you going to help?' I said, 'No, six should be enough.'
Les Dawson

Three o'clock is always too late or too early for anything you want to do.
Jean-Paul Sartre

I was a vegetarian until I started leaning towards sunlight.
Rita Rudner

He has no enemies but is intensely disliked by his friends.
Oscar Wilde

The problem with common sense is that most people are morons.
Sarcasm Society

He is not only dull himself, he is the cause of dullness in others.
Samuel Johnson

I told the doctor I broke my leg in two places. He told me to quit going to those places.
Henny Youngman

Never purchase beauty products in a hardware store.
Miss Piggy

---
Valentine's Day reality check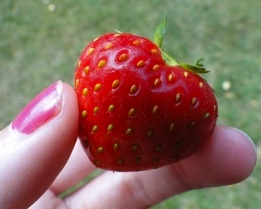 How you feel on Valentine's Day depends a lot on who you think you are. If you have a firm grip on reality, you'll understand that you're not half of a couple looking for your other half, but a strong, competent person deeply loved by Almighty God.

If you need a reminder of who you really are, check out this article.

That wraps up our February issue. I hope you found it worthwhile. If you'd like to zap me with an email, just use our one-size-fits-all contact form.

I'm hard at work on a brand new ebook titled Hope for Hurting Singles, my most ambitious project so far. It will have a Bible-based boost that will help you see the single life in a whole new way. Completion is a couple months off, but watch Inspire-O-Gram for further info.

Until March and the first day of spring, remember that Jesus has your photo on his smart phone!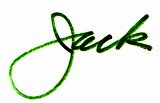 Jack Zavada
www.inspiration-for-singles.com
401 Indiana Ave
Streator, IL 61364 USA