---
February 14, 2017 Issue #131
Overreacting makes singles miserable
When I thought recently about the one thing that has caused me the most misery in my life, I immediately realized it is overreacting.

I say "is" because it still bothers me, but I have made some headway against it. I overreact to fewer things than I used to, but because I, like you, am a work in progress, I don't have this problem conquered yet.

But I have learned a few things, and I share them in this month's feature article. I think you'll find some practical help if this is a problem in your own life.

We singles don't have a spouse to shout, "Hey! You're overreacting!" We have to recognize when we're doing it ourselves and put ourselves back on the right track. Easier said than done.

But again, I think Inspire-O-Gram readers are smart, mature people who want to make their lives happier and better. So check out these tips if you're ever upset by overreacting.


---
Chuck Swindoll is February's quotemeister
Our February Quote of the Month comes from Charles Swindoll, preacher, author, and host of the national radio program "Insight for Living":

Life is 10% what happens to you and 90% how you react to it.
~ Charles R. Swindoll (1934- ) ~

Murder, wars, fights, domestic violence, alcohol and drug addiction--they all paint an ugly picture of people reacting poorly and multiplying misery. On the other hand, we rarely hear about people who overcome their circumstances and go on to victory because their stories are not as shocking.

Chuck Swindoll knows life is not all sweetness and roses. And I can add that for single people, every day presents the choice between choosing happiness and choosing sadness. I went down that sadness road too many years. It's a dead end.

For the rest of 2017, every time something trying happens to you, choose how you will react. Choose wisely. Don't choose victimhood. Choose victory. Choose what will make you stronger in the future. Never forget: YOU choose how you react.


---
It's not just for Valentine's Day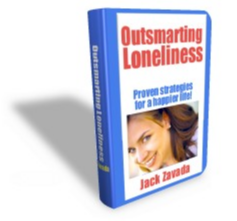 Sure, Valentine's Day can make us single folks feel especially lonely. But what about the rest of the year?

You can fight that loneliness gremlin with the strategies I lay out in Outsmarting Loneliness.

This PDF ebook is real world stuff, fellow singletons, taken from my own 40 years of experience in the single life, and using the proven technique of cognitive therapy.

Cognitive therapy, if you're not familiar with it, is the proven science of using your intelligence to outsmart your emotions, and Outsmarting Loneliness shows you how to do it in ways that work.

You're old enough to know you can't believe every thought that comes into your head. This ebook--which comes with a money back guarantee, by the way--shows you how to recognize destructive thoughts and neutralize them before they get out of control. And, it's only $7.97.

If Valentine's Day is a reminder that you have work to do in this area, check out the contents of Outsmarting Loneliness.


---
Thought-provokers for Valentine's Day
If you haven't noticed the flood of jewelry and perfume commercials on TV this month, you haven't been watching TV. Yep, it's that annual guilt-fest for singles who aren't in a relationship, Valentine's Day.

Remember, it's not the end of the world if you don't have a Valentine's Day sweetheart. Even if those sugary little heart-shaped candies say it is.

To counter the merchandising propaganda, here are a few articles to help you get your head on straight when it comes to cupid.

Don't let anybody tell you who you should be.


When you've got the Valentine's blues…

Hey! Can you create joy by your ownself?


---
Short February newsletter, but keep this in mind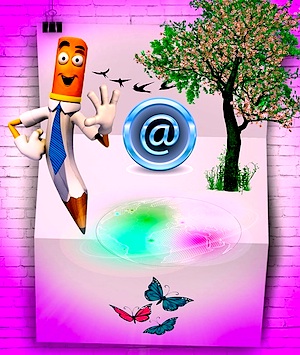 This month's newsletter was shorter than usual (no poem) for a very good reason. I'm currently taking care of my 89 year-old mother after she had surgery, so I've been extra busy with that. No time for poetry this month, but I will return to it in the future.

And if you're tempted to complain about the lack of a poem, remember how much you're paying for your Inspire-O-Gram subscription. 'Nuff said.

Meanwhile, when I manage to catch the news, I'm not liking what I'm seeing. My pastor, Rev. John Gutz, offers a simple solution when the TV news stresses you out: Turn the TV off.

God is more than adequate to take care of us. No need to get worked up and…overreact. No matter what happens in your life, God is still in control and he'll get you through it. I'm a 65 year-old guy who can testify to the truth of that.

As usual, if you want to get in touch with me, zing an email out using our secure

contact form or email me at jack@inspiration-for-singles.com.

I hope you're looking forward to Easter and spring as much as I am. Cold and snow are okay, but I've had just about enough of them by now. As I've said in the past, Easter is a season of hope, especially for singles. Our God is a God of hope.

That wraps up this issue. Please say a prayer for my mom Shirley's speedy recovery, and until March, keep your feet on the ground and your head in the clouds!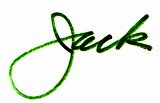 Jack Zavada
www.inspiration-for-singles.com
401 Indiana Ave
Streator, IL 61364 USA