January 12, 2021 Issue #178

---
3 takeaways for singles from 2020
, now that we've said good riddance to the year 2020, what worthwhile lessons can we single folks take away from it? I think there are at least three:
Takeaway 1: Depression is immobilizing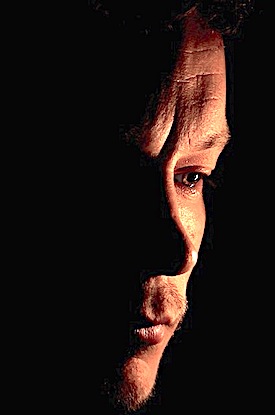 One of the hardest parts of 2020 for me was seeing hundreds of thousands of my fellow Americans die from coronavirus and knowing others will suffer long-term effects from the disease. This tragedy was depressing. What can you and I do in the future, when depression hits us—as it does all singles from time to time—to keep from getting knocked down? Here are some things I've learned about fighting depression.


Takeaway 2: An emergency fund is essential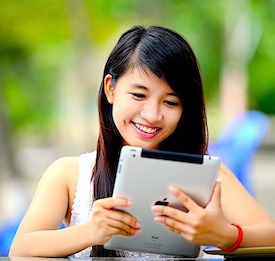 Several years ago, I counseled singles to set up an emergency fund. The economic impact of the pandemic showed again how necessary it is to set aside money for disasters. Here's a how-to on starting an emergency fund.


Takeaway 3: Life is hard
The pandemic was a wake-up call that life is hard. It's not just about hanging out with your friends and having a good time. What lesson must we learn from the shock of 2020? Don't miss this all-important takeaway.


---
I got through
I got through the lonely,
sleepless night
and conquered in
the first gray light.

I got through the doubt
when faith was dry
and I had run out of
tears to cry.

I got through the fear
that stopped me cold,
and found my courage
sure and bold.

I got through the grief
of heartache's pain
until I learned to
laugh again.

I got through nothing
all alone.
It was Christ in me
who got it done.

It was Christ in me
who won the war.
It was Christ in me
my soul restored.

It was Christ in me
gave victory.
It was Christ in me
who set me free.

~ Jack Zavada, www.inspiration-for-singles.com, 2021 ~


---
What you need to know about money…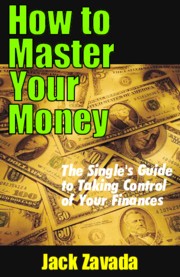 What's the right attitude toward money? How can you live within your means? What's the secret to feeling rich, even if you don't have a lot of money?

Those are just some of the questions you'll find answers to in How to Master Your Money.

This is a downtown, no-messin'-around guide to taking control of your finances, written in a clear conversational style. You won't find any complicated math or unrealistic formulas. What you will find is common sense advice on how to change your entire philosophy about spending with four little words.

Start out 2021 with a new mindset. How to Master Your Money will take you where you want to go, if you follow its simple principles.

How to Master Your Money is an ebook in PDF format. After you pay $4.97

by credit card or PayPal, you'll be directed to a link where you can download the complete file PLUS three special bonuses.

It's a new year. Time for a new plan! Get How to Master Your Money today!

---
January QOTM is good advice for singles
David Jeremiah, pastor, author, and head of Turning Point Ministries, has our January Quote of the Month.

If you are a Christian, your search for approval should be over.
~ David Jeremiah (1941- ) ~

It's true. As long as you're redeemed by Jesus Christ, nobody else's affirmation is needed. We singles, feeling alone and unappreciated in the world, often fail to see what we already have.

We have a love money can't buy. We have a future the economy can't ruin. We have a Helper who possesses the greatest power in the universe. We have an assurance that no matter what happens here, we're going to live happily ever after with God in heaven.

From this day on, remind yourself that Jesus is yours and you are His. You can be an unknown in this world, but Jesus has your name engraved in the palm of His hand.


---
How to get motivated this year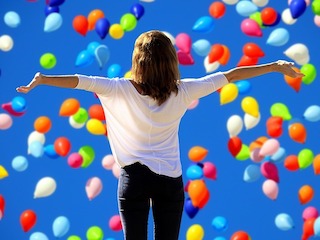 Let's be honest: Flipping the calendar over to January isn't going to solve all our problems. The virus will restrict us for several more months. The economy isn't going to recover instantly. Inequality will stick around. We'll still be single.

So how can we be eager about getting out of bed in the morning to start a new day? How can we restore our enthusiasm for living?

I see it as a two-pronged attack. First, you and I need to have something to look forward to. That has been one of my motivation strategies my entire life. It can be as simple as a nice meal or a project that may take you many months to complete—as long as it's something that gets you excited.

Yes, we'll still have to live without many of our favorite activities in the near future, but even so, you can find things that make you happy. I like doing my hobbies and walking my dog. Find a challenge. Put your heart and soul into it. Cherish your time doing it.

Our second great motivator is the knowledge that Jesus is our constant companion. He celebrates with us during our fun moments and comforts us in our dark times. Proverbs 18:24 says, "There are friends who pretend to be friends, but there is a friend who sticks closer than a brother." (RSV)

Remember the theme of the poem above: God in you will give you victory. Check out this how-to on getting motivated.

---
Are you a Christian single or a single Christian?
For years I saw myself as a Christian single, and as a result, I obsessed over my singleness. A single was who I was, and I happened to be Christian. When I no longer wanted to get married (about 15 years ago), I realized I had always been a single Christian. I am a Christian who happens to be single. My focus is on being a Christian.

It does make a difference. Many singles (and I was among them) want to get married so badly that they spend most of their time thinking about that. I know I did. But if you make your Christianity your priority, you will give your attention to Christ instead, and loving and serving Him.

Please give some thought to that in the coming year. It will reorder your priorities in life. It made my life more fulfilling; I hope it does the same for you.

Speaking of priorities, I've found over the years that reading worthwhile Christian books has deepened my faith in God, while helping me better understand what our faith-walk is all about.

I put together a list of some of my favorite Christian titles and heartily recommend these:
Totally Saved by Tony Evans
The Kingdom Agenda by Tony Evans
The Cross of Christ by John Stott
The Search for Significance by Robert S. McGee
Knowing God by J.I. Packer
Disappointment with God by Philip Yancey
The Case for Christ by Lee Strobel
Heaven by Randy Alcorn
Eternity by Joseph Stowell
Success God's Way by Charles F. Stanley
Happiness is a Choice by Frank B. Minirth & Paul D. Meier
So there's another issue of Inspire-O-Gram. I hope you found it encouraging. I'd appreciate your comments,. By using our hack proof contact form, you can rocket your email directly to my personal inbox, and I will write a personal reply. Easy-peasy!
Next month is Valentine's Day. Meh. Until our February issue,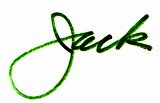 Jack Zavada
PS: Not a Christian? Find out how to become one!