Get the edge on the economy
with How to Master Your Money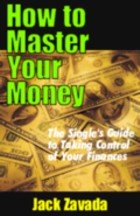 Dear Friend,
This economy is scary!
But How to Master Your Money, my new ebook, can help you take control of your personal finances.
If you have problems with debt, overspending, not saving enough, or lack of knowledge when it comes to cash, you'll want to get this common-sense guide to getting a grip on one of life's most important challenges.
This is no boring, tedious textbook! On the contrary, you'll discover things about yourself within these pages that will show you how to handle your paycheck smarter. You'll learn why you spend, how to save more, and which advertising you should listen to and which you should ignore.
This is insider information the banks, credit card companies, and advertising agencies don't want you to know!
Learn valuable, money-saving strategies
Here are just a few of the money saving strategies you'll discover:
Why to avoid title loan companies like the plague (page 9);
The four-word sentence that gives you tremendous power (page 10);
The millionaires' astounding secret you can use now (page 13);
Why you can't afford to impress other people (page 17);
The surprising truth about financial advisers (page 23).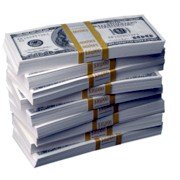 How to Master Your Money takes the real-world approach of helping you get more for the money you already have, while guiding you toward saving and investing so you have more in the future.
This two-step approach will take the fear out of finances and put you firmly in control. You'll have more confidence with your spending because you'll finally understand what's been motivating you.
Start using these principles today
The author of How to Master Your Money and the creator of this web site, I retired at age 51 to pursue a career and hobbies of my choosing. I did that through a careful system of saving, investing, and spending wisely.
I explain how you can apply these same simple solutions to your life as well. Master Your Money is written in a plain, conversational style, with no technical terms or complicated theories.
This is practical, down-to-earth information you can start using today to change your financial future.
What you'll gain from How to Master Your Money:
A new sense of freedom in your life;
A better realization of what you trade for every purchase you make;
A new confidence in your ability to control your spending;
A clear understanding of what money cannot do;
A mature attitude toward money and its place in your life.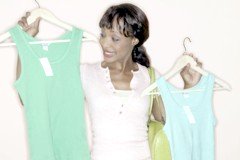 No matter where you live, no matter what currency you're paid in, these financial strategies work. From dollars to Euros to yen to pesos and everything inbetween, this ebook will show you how to save more of them and how to get more purchasing power.
You'll get new insight into spending patterns you need to stop, and those you need to reinforce.
Now--at a super low price!
If you've been hit hard by the economy, here's some good news about How to Master Your Money. This 40-page, compact manual is only $4.97! That's less than you'd pay for most magazines that you thumb through and forget.
Thanks to the ebook format, I can offer these life-changing secrets at this low, low price. You don't pay for expensive paper, printing, or shipping. You download it immediately after you pay and can start benefiting in minutes.
Bonus! Includes these 4 FREE
Special Reports!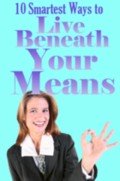 10 Smartest Ways to
Live Beneath Your Means
This concise gem reveals the secrets of tightwads like me. Follow just one of these tips and you'll find more cash in your pocket. Anybody can put these strategies to work right away.


Save $$ by Making Your Own Cleaning Products
Ugh! We all have to clean our house or apartment. Why not save money while doing it? These simple formulas will turn out gallons of household cleaning products that work just as well as the expensive, national brands. You'll be amazed at the way they cut dirt and make your stuff shine. And you'll be thrilled with all the dough you're not spending to do it!


Save Money with Copycat Recipes
We all have a favorite restaurant and a favorite dish there, but our favorite part is not when the check comes. Make the same mouth-watering dishes at home, and pocket the savings. These copycat recipe web sites are the cream of the crop, with literally thousands of cloned recipes, from the national chains to packaged foods to even candy bars and snacks. Surprise your family and guests. Heck, surprise yourself! They're easy and fun to make.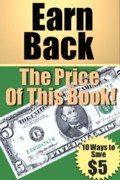 Earn Back The Price of This Book!
If the three reports above weren't enough, here's a jewel that contains 10 easy ways to save $5, more than covering your cost for How to Master Your Money. How cool is that? Use just one of these tips and it's like getting all this for free. Use a couple, or all of them, and you're actually money ahead. How often do you get a deal like that?

If you're a single person with only one paycheck coming in, How to Master Your Money may be the smartest buy you make this year. It will point you toward habits that will mean thousands of dollars more for you over the course of your lifetime. That's no exaggeration, because I'm living proof!
Be smart. Order right now.

Only
$4.97!
The $4.97 price even comes with a risk-free money back guarantee. Read How to Master Your Money and the four free bonus reports. Apply it to your life. You can return it within the next 8 weeks and receive a complete, no-hassle refund.

Your order will go through Clickbank's secure server for a smooth, safe transaction. After you pay, Clickbank will provide a secure link where you'll download How to Master Your Money.

How to Master Your Money is an ebook in PDF format. To read it, you'll need to first download the FREE program ADOBE READER. To do that, just click the link below:




Only $4.97

The principles in How to Master Your Money will serve you well for the rest of your life. Order your copy today!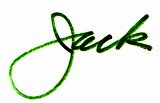 Jack Zavada, author of How to Master Your Money
PS: With the free report Earn Back the Price of This Book included, it's like getting this money saving package FREE! Get How to Master Your Money, start saving $$ and living happier today! Order now!