---
July 19, 2016 Issue #124
What is the purpose of suffering?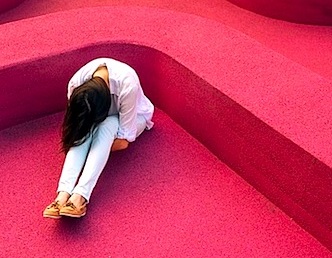 Suffering is something no person on earth can escape, even those with "charmed" lives. We single people have our share of hurt. We can't help asking "Why?" or "Why me?" When you're going through hard times, it's normal to wonder what you did to deserve it.

I'm willing to bet that right at this moment, something is wrong with your life. It may be a big thing, it may be a small thing. It may irritate you or it may be crushing your spirit.

July's feature article is important. If we know we can't avoid suffering, it will help if we can make some sense of it. I can't go into all the reasons God allows it because I don't know all the reasons. It does seem as if there would be easier or more compassionate ways to teach us, but I'm finished with second-guessing God.

How should we handle suffering? Should we complain and rebel or should we simply submit and hope it will be over soon? Should we step out in faith or should we bide our time and wait for God to act?

I can't answer all these questions because I don't know the answers. But from more than 50 years' experience, I can offer a few suggestions on the purpose of suffering.


---
Who is God?
God is not a genie,
whose favor we can win,
by waving our Bible
while we wear a toothy grin.

God is not an ATM,
in which we plant a seed,
to kick out cash and cars and homes
to satisfy our greed.

God is not a granddad,
happy to appease,
who pats us on the head
and says "Do anything you please."

God is a holy ruler,
whose Word is clear and true.
He gave us Ten Commandments
to show us what to do.

God is a loving father,
who cares about the lost.
He sacrificed his only Son
to die upon the cross.

God is your salvation,
an end to stress and strife,
the only way to heaven,
hope, eternal life.

~ Jack Zavada, 2016 ~

---
Joni has July's QOTM
July's Quotation of the Month comes from Joni Eareckson Tada, author, artist, and quadriplegic minister to the disabled:

Heartache forces us to embrace God out of desperate, urgent need. God is never closer than when your heart is aching.
~ Joni Eareckson Tada (1949 - ) ~

There is comfort in God. I keep talking about Jesus in these newsletters because he is real and he matters the most of anything in life. What's more, Jesus understands as no one else does.

Jesus had a broken heart. He knows how it feels. He was lonely. He was sad. He knows what it means to feel unfulfilled. Jesus is not a hard-hearted, ruthless god. He is compassionate and has a powerful love for you.

Take your broken heart to Jesus. Tell him all about it, especially your frustrations. Let him heal you. Open your soul and let him in.


---
Where does loneliness come from?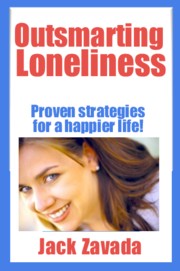 Loneliness originates in your mind, but it's more than just a feeling. It's a longing.

Sometimes that longing is not what you think it is. That's where Outsmarting Loneliness comes in.

This helpful PDF format ebook shows you how to analyze your loneliness and suggests possible solutions. It's designed to work with your level of comfort. You start slowly, and as you gain more confidence, you can step out more.

Outsmarting Loneliness is only $7.97 and comes with a money back guarantee.

You can read it on your computer or a tablet device, with the f'ree Adobe Reader program, or you can print it out.

Decide today if you want to get the upper hand on loneliness and banish it from your mind. Check out the full details on Outsmarting Loneliness.

---
Here are some great thoughts about suffering
Tis better to suffer wrong than do it.
Thomas Fuller

God brings men into deep waters not to drown them, but to cleanse them.
James H. Aughey

When God wants to do an impossible task He takes an impossible man and crushes him.
Alan Redpath

God never wastes a hurt.
Rick Warren

Snuggle in God's arms. When you are hurting, when you feel lonely, left out. Let Him cradle you, comfort you, reassure you of His all-sufficient power and love.
Kay Arthur

No matter what storm you face, you need to know that God loves you. He has not abandoned you.
Franklin Graham

You don't really know Jesus is all you need until Jesus is all you have.
Tim Keller

This is God's universal purpose for all Christian suffering: more contentment in God and less satisfaction in the world.
John Piper

---
Don't look here for unicorns and glitter
When I started Inspire-O-Gram ten years ago, I didn't want to do another shallow "smille-and-everything-will-be-all-right" inspirational newsletter. Those are like Band-Aids trying to cover gaping wounds.

That's why the topics of the past couple issues have been kind of grim: barely hanging on, nobody wants me, fed up with hurting, rising above discouragement.

It's also why I won't back down on God and Jesus Christ. God is the answer to so many of our problems as singles. Believe me, I tried a lot of different things over the past 45 years, but only God can deliver.

Enough of the lecture, then.

Whether you're single or married, you're trying to make sense of your life. At www.inspiration-for-singles.com you'll find over 300 articles that can help. If you haven't been to the site for a while, take a visit. There's a lot to see. You'll even find some things to laugh about because, as you can see from my new photo, I'm really not a mean, grumpy guy.

This newsletter is f'ree, but every month you receive my best effort, and I try to make it as relevant as I can. I'm always open to suggestions and comments. You can reach me through our nonpreachy contact form or email me at jack@inspiration-for-singles.com.

We have about one month of summer where I live, then we'll be sneaking into fall. Boy, it went fast, didn't it? That's just another reminder to do something worthwhile with your life while you're waiting.

Have some fun. Start planning an event or project you'll enjoy. One of the secrets of the single life is having something to look forward to. There you go!

Until August,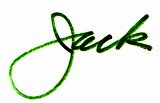 Jack Zavada
www.inspiration-for-singles.com
401 Indiana Ave
Streator, IL 61364 USA