Inspiration to help you thrive in the single life!
You're receiving this free ezine because you signed up for it at www.inspiration-for-singles.com--which proves how smart (and good-looking) you really are!
If you like Inspire-O-Gram, please forward it to your friends.
If a friend did forward it to you, please sign up for your own free subscription at: Inspire-O-Gram


---
Issue #016, July 24, 2007
The theme of this issue is serenity. For most of us singles, serenity is not our normal way of life.
Our first article tells how Jesus achieved serenity, and how you can do the same thing...
Here are some more hard-won tips on what to do when you're feeling anxiety...
Did you ever consider that your serenity might be wrecked by stuff you eat or drink? Yes? Here's a brand new poem I wrote that might shed some light...

The coffee addict's song
(Gotta have my brew)
Can't figure out
why I'm wired all the time,
I bounce around
the office like a
hyperactive mime.

Straight up on the hour
wherever I go
I drink from my sippy cup
of gourmet joe.

Gotta have my brew!
Gotta have my brew!
If I'm in L.A. or Timbuktu.
That fresh-ground aroma's
like perfume to me.
I'm a caffeinated captain
of the bourgeoisie.

I was in the store
and spilled my frappe'
I made the cleanup guy wait
while I sucked on the moppe'.

Espresso or blended
or double-down moca,
my tastebuds dance
that java-jive polka.

Gotta have my brew!
Gotta have my brew!
I'm lost without it,
don't know what to do.
Been knocking it back
since I was in my teens
without it my life's
just a hill of beans.

Coffee! Coffee!
Makes me wanta blast offy.
Serve me uppa
'nother cuppa brew.
I'll pay you as soon
as I get back from the loo.

Gotta have my brew!
Gotta have my brew!
Lucky for me
that my body is lean.
There'll be room in
my casket for an
espresso machine!

You know, Inspire-O-Gram is the only place on the whole Web where you can get poetry like that every month. Hmmm. I wonder if there's a reason for that?
Quote time...
Our quotation for July comes from Simone Weil, mystic, philosopher, and French Resistance member in World War II:

"In struggling against anguish one never produces serenity; the struggle against anguish only produces new forms of anguish." Simone Weil

Hasn't that been your experience too? You can't force yourself to calm down and experience peace of mind.
This month's shameless ebook plug
Editing and revisions are finally done on Single & Sure, my ebook which will debut on www.inspiration-for-singles.com this fall. Special bonus items will include another new ebook I've written for singles, How to Master Your Money, a fun bonus titled 101 Sadness Busters for Singles and another ebook still in the planning stages.

Keep watching Inspire-O-Gram and the web site for further developments!
Rut Disruptor
July's Rut Disruptor question also focuses on the subject of serenity:

If what I've always done in the past hasn't produced the serenity and peace of mind I want, what do I have to lose by trying something different?

What indeed? For many of us singles, new and different = scary. But positive results rarely come from negative methods.

How about it? Are you ready to try the approach in our serenity article linked at the beginning of this issue?

At some point in our lives, each of us has to say, "That's enough! I'm not going to live this way any longer!"

After you say that, however, you have to decide what and how you're going to change, then take action. Nothing happens just by wishing for it.

Well, that wraps up Inspire-O-Gram for July. It's always a treat for me to send you a new issue of this newsletter.

If you send a comment on this newsletter or the site, I promise I'll write back to you. Just use this contact form.

Thanks again for your time--I hope you feel it was well spent. See you here in August with more stuff to help you thrive in the single life!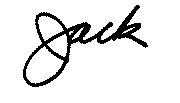 Jack Zavada
www.inspiration-for-singles.com
401 Indiana Ave
Streator, IL 61364 USA