---
March 16, 2010 Issue #048
---
Being single and sick is a frustrating state
In January 2010, I was diagnosed with prostate cancer. The good news is that the doctors caught it at a very early stage. My chances for a full recovery are excellent.

This is the second time I've had cancer, the first being in 1976 when I was 25 years old. In the intervening 34 years, a lot has happened to me.

I know God better now. I'm sure of his love. I don't think I'm being punished; rather, I see this as an opportunity to grow even closer to God.

If you'd like to discover some positive, uplifting lessons on God, illness, and hope, read my thoughts on being single and sick...

---
You are here
On a walk through the park,
I chanced on a sign,
with a map, an arrow
and a message combined.

The arrow was red,
the letters were clear,
It stated a fact:
'You are here.'

Yesterday is regret,
and tomorrow is fear,
Best to live in the present:
You are here.

This moment is ours.
It is all we control.
'Make the most of right now'
should be life's highest goal.

Prepare for the future,
and learn from the past.
But it's all going by
and it's going bye fast.

So don't let this lesson
and its truth disappear.
Live in the now:
You are here.

--Jack Zavada, 2010--

---
Best depression book ever!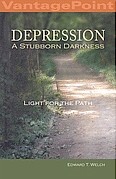 Singles get depressed. It's nothing to be ashamed of. But we don't want to live there.

That's why I'm recommending Edward T. Welch's paperback book, Depression: A Stubborn Darkness. I was surprised at how practical this book is, with plenty of real-world advice on how to deal with this common problem.

Even better, Welch takes a Christian perspective. Life's dilemmas become manageable when we bring God in.

Read my full review on Depression: A Stubborn Darkness...



---
March Quoto-rooter
March's quotation comes from Adolfo Quezada, a professional counselor in Tucson, Arizona and the author of several books on spirituality:

The question becomes not what suffering will come to us, but what stand we will take toward it. Whether by accident or by the cruelty of others, suffering comes our way, yet all the misfortune in life or the ill-will of humanity cannot penetrate the sanctuary of our soul. It is here that we take our stand. It is here that we take courage. It is here that we overcome the world.
Adolfo Quezada (1940 - )

Single people suffer. We can't necessarily control what's happening to our body or in our life, but we can control how we respond to it.

I'm not heroic; however, I have gone through some hard times, and I've found that I brought on a lot of unnecessary misery by my self-pitying responses. This time it's different for me. I'm not going there again.

This is not denial. It's simply choosing a kinder path for myself. I'm not going to be my own worst enemy again. I am unshakably convinced that God loves me and is standing with me, through my current illness and every other bad thing that happens to me. This applies to you, too. I'm acting on the truth of God's love, and I hope you will also, no matter what you're going through in your life.

---
Happy 300 to i-f-s.com!!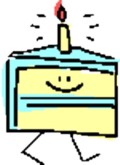 Yippeee! www.inspiration-for-singles.com (the home site for this newsletter) recently hit a milestone: 300 pages of articles, poems, quotations, and f'reebies on the single life!

In the next couple months I'll be spotlighting some of those new pages, but here are two that might provide some relief:



---
We read...we write back
Inspire-O-Gram reaches about 1,700 singles across the world every month, including you. It's a one-person operation, and I do answer readers' emails personally. If you care to write, you can avoid spam filters with our peanut-free contact form.

I'll be having radioactive seeds implanted April 6, 2010 to treat my prostate cancer. I would sincerely appreciate your prayers for a successful procedure and recovery. Thank you!

Thanks also for reading this issue! I hope you found something worthwhile for you. Have a Happy Easter, fellow singletons, and we'll see you again in April.

Remember, God stands beside you so you can lean on Him,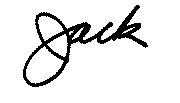 Jack Zavada
www.inspiration-for-singles.com
401 Indiana Ave
Streator, IL 61364 USA