---
March 17, 2015 Issue #108
Is God listening to me?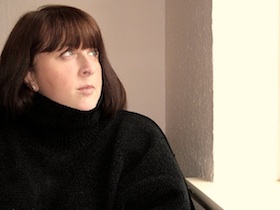 Someone reading this newsletter--maybe you--is so frustrated right now you don't know what to do.

Your prayers have gone unanswered so long that you keep asking yourself, "Is God listening to me? Does he care? Is there even a God out there?"

Now I know many of you are not Christian. You don't believe as I do. Many of you have no spiritual beliefs at all. You don't think God exists and you're living life your own way, thank you very much.

In this Inspire-O-Gram, we're going to address two crucial issues for singles: Is God listening to my prayers? and Does God exist?

For many years I wondered myself whether God was listening to me. When I prayed, there was no response. God didn't talk back to me, at least not audibly. I kept hearing radio preachers say, "God spoke to me," or "God told me." I wondered what was wrong with me. Why didn't he talk to me like that?

It goes beyond frustrating. It makes you want to scream. But I have the advantages of age and experience over most of you. As I approach my 64th birthday, I can look back over my life and see how God was working at various times. He worked mostly in silence, without consulting me. (Ha!)

For you frustrated Christian singles, let's take a look at what I discovered reviewing the past 40+ years to answer the question, Is God listening?
Does God exist? Prove it!
Now, for those of you who are seeking, for those who don't believe God exists or have strong doubts, I'm going to refer you to a first-class web site that answers every single question you have, and does it in a logical, reasonable way.

It's called godandscience.org. I give it my highest recommendation, so pay it a visit and see if it makes sense to you.


---
God's language
We interpret it as silence
since it's foreign to our ears.
We often drown it out ourselves
with petty doubts and fears.

It's as gentle as a whisper,
like a subtle summer breeze.
You can hear it when you're begging
and you're driven to your knees.

You can hear it in his holy Word
that softly calls your name.
You can feel it in a candle
as it warms you like a flame.

If you're patient you can hear it
in a message plain and true.
You know that God has spoken
and He meant it just for you.

It's the mother tongue of heaven
that's as tender as a dove.
God speaks the secret language
of unconditional love.

~ Jack Zavada, 2015 ~

---
March's quote comes from Winkie!
Our March Quotation of the Month comes from New Zealand native William "Winkie" Pratney, Christian author, speaker, and motivator:

God does not guide those who want to run their own life. He only guides those who admit their need of His direction and rely on His wisdom.
~ Winkie Pratney (1944- ) ~

It seems that Christians are just drooling to know the will of God for their life. But that's because we want to be in control, instead of God. It's reassuring to know what's coming so we can prepare for it, but that's not how God operates.

As Winkie points out, if you rely on God's direction and wisdom, you'll get it. If you rely on your own, well, good luck, then. You can spend half a lifetime learning the truth of that statement, as I did, or you can wise up and start letting God run your show now.

Your "aha" moment will come when you finally realize God is smarter than you, he does know what's best for you better than you do, and that he loves you more than you love yourself.


---
If your alarm clock makes you ask, "Why bother?"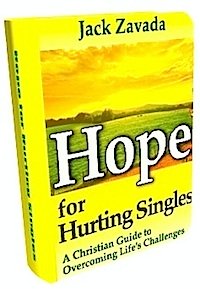 Some mornings your alarm clock goes off and you ask yourself, "Why bother getting out of bed?"

The answer to that question is hope, and if you don't have much hope right now, you need my ebook, Hope for Hurting Singles.

This 146-page PDF download will help you clarify your purpose in life. You'll overcome that blah feeling and find new enthusiasm. Best of all, you'll put past disappointments in perspective so you'll be able to face the future with renewed passion.

Hope for Hurting Singles. tackles the problems of

* Loneliness,
* Shyness,
* Rejection,
* Depression,
* Low self-esteem,
* Fear,
* Frustration and bitterness.

It's only $9.97 in PDF format, and it's now available for Kindle as well!

Get all the information at Hope for Hurting Singles.

---
Quotations on Easter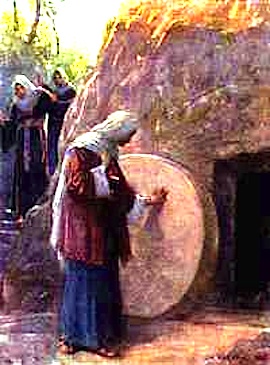 Easter is my favorite holiday, beating Christmas by a mile. That's because fulfillment always beats out its promise.

Since Easter will arrive before your next Inspire-O-Gram, here are some Easter quotations to get you ready for Resurrection Sunday:

The resurrection of Jesus changes the face of death for all His people. Death is no longer a prison, but a passage into God's presence. Easter says you can put truth in a grave, but it won't stay there.
Clarence W. Hall

Let the resurrection joy lift us from loneliness and weakness and despair to strength and beauty and happiness.
Floyd W. Tomkins

A dead Christ I must do everything for; a living Christ does everything for me.
Andrew Murray

Never let anything so fill you with sorrow as to make you forget the joy of Christ risen.
Mother Teresa

We live and die; Christ died and lived!
John Stott

Jesus cannot forget us; we have been graven on the palms of his hands.
Lois Picillo

Jesus said to her, "I am the resurrection and the life. He who believes in me will live, even though he dies; and whoever lives and believes in me will never die. Do you believe this?"
(John 11:25-26, NIV)

Bonus feature if you've read this far: A few years back I wrote this article for www.christianity.about.com titled 7 Proofs of the Resurrection.

---
Help me out, tell a friend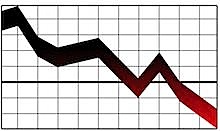 Traffic at www.inspiration-for-singles.com is waaaay, waaaay down, thanks to Google's constant tinkering with its "standards". I expect to suffer another hit soon as I try to make the site mobile-friendly.

You can help, simply by telling a friend about the site or forwarding this newsletter to someone who'd appreciate it. I'm a one-person operation, working feverishly to meet the ever-changing Google requirements while writing new articles for the site and this newsletter every month.

Thanks very much!

Spring time has finally arrived in Illinois, USA, and Louie the dog and I are enjoying the pleasant weather. February 2015 was the seventh coldest February on record in the state, with an average temperature of 18 degrees F. Yowch!

I hope you have a blessed, happy Easter. As usual, if you'd like to send me an email, just use this Peeps-free contact form.

Hang in there. Remember Jesus died and rose for you and will always love you with a God-sized love, and lemme tell you, fellow singleton, that's as big as it gets!

Until April,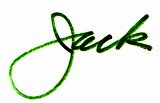 Jack Zavada
www.inspiration-for-singles.com
401 Indiana Ave
Streator, IL 61364 USA