---
March 14, 2017 Issue #132
Being teachable leads to a happier life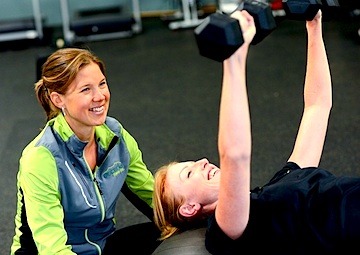 It may surprise you to learn that more than 85 percent of the subscribers to this newsletter never open it.

Why they don't unsubscribe, I'm not sure, but I do have a pretty good idea why they never read it: They are not teachable.

What does it mean to be teachable? It is simply the quality of wanting to learn. It is being open-minded enough to know that other people have worthwhile wisdom to help you live a better life.

The opposite of that is a sort of intellectual snobbism, the belief that you know it all and don't need help. Millions of singles sabotage themselves with that outlook.

But congratulations to you for reading this newsletter! You ARE teachable. You look to Inspire-O-Gram and other sources for useful information. You are modest enough to understand you don't know it all. You are not threatened by somebody who has experienced something you haven't.

This month's feature article is about being teachable. It really comes down to attitude. As somebody once said, once you stop learning, you stop growing, and once you stop growing, you start to rot. Phew!

Here are some good reasons why single people should be teachable.


---
You belong
Sometimes at night when you're alone,
and life seems to go wrong.
It's then you should remember
there's a place where you belong.

Your place was purchased long ago
in days when souls were lost.
On a barren hill called Calvary,
when God hung on a cross.

He took the judgment you deserve;
his blood soaked sand and sod.
He established your adoption
in the family of God.

The greatest love you'll ever know
is waiting there for you.
Unlock your heart and let it in.
That's all you need to do.

You must return there every time
your soul forgets its song.
Your Father waits to comfort you.
Remember, you belong.

~ Jack Zavada, 2017 ~


---
John Maxwell has a doozy of a March QOTM
March's Quotation of the Month comes from author, speaker and pastor John C. Maxwell:

Have the humility to learn from those around you.
~ John C. Maxwell (1947 - ) ~

The most intelligent people I have encountered in my life have also been the most humble. Occasionally I have run into geniuses who were arrogant because they were so much smarter than the rest of us. At the same time they were pathetic because of their superior attitude.

Life is about learning, about becoming wiser over time so you stop repeating the same mistakes. Learning from those around you requires you to admit you don't know everything. That does take a certain level of self-confidence.

To be a lifelong learner, you have to respect other people, recognizing they have something to teach you, no matter who they are or how they look. Be a student of life. Resolve this year to keep learning and changing for the better.


---
Does your money tell you what to do?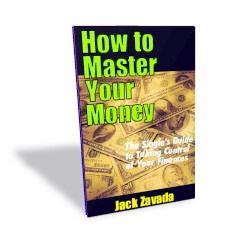 Who's in charge: You or your money? If you're drowning in debt, you know the answer.

But here's a strange truth. Over the course of your lifetime, it's not more money that will turn things around for you, but a change in your attitude about money.

How to Master Your Money yanks you off the treadmill of trying to impress others and puts you on the path of thoughtful spending.

When you finish reading this concise ebook, you will have a new outlook on money and what it means in your life. You won't become an accountant or stock wizard, but you will find out why you spend too much and how to stop it.

What you won't find here are boring charts and complicated theories. This is practical, down-to-earth advice, written in a conversational style.

Because I'm a world class bargain hunter, I priced this PDF format ebook at only $4.97! That's cheap, and it comes with an 8-week money back guarantee.

Get all the details on How to Master Your Money.


---
How to Beat Shyness f'ree ebook!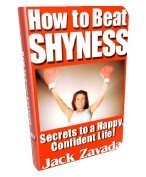 Millions of singles are naturally shy. Are you one of them? I used to be, but I'm not any more.

I overcame that problem and I show you exactly how to do it yourself in this f'ree ebook, How to Beat Shyness.

It's only 45 pages, in PDF format, but man, is it power-packed with practical advice. And the best part? You won't shell out one single penny (or whatever the tiniest currency is in your country!) for it. It's F'REE, with absolutely no strings attached.

I like to give away f'reebies on www.inspiration-for-singles.com. That's part of what makes the site fun.

You can download this ebook for yourself or tell a friend about it (forward this newsletter to them with a note at the top.) Either way, you can hardly get a better bargain for f'ree.

This web page gives you the table of contents and instructions on how to download How to Beat Shyness.


---
Share the love and forward this newsletter!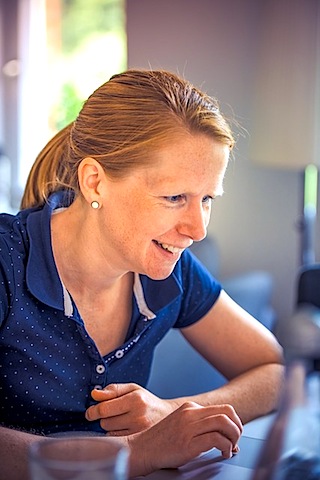 I don't ask much of Inspire-O-Gram readers, but this month I'm asking you to please forward this newsletter on to another person. They can be a friend or relative, college student, co-worker, or even your pastor.

This is a one-man-show, and I need your help to spread the word. And if you're one of those lucky recipients who got this newsletter through a forward, you can sign up for your own f'ree subscription here. Then, after you sign up, please forward your copy onto to somebody else and keep the love going!

Thanks!

Don't forget, if you want to zip out an email to me or a comment on the single life in general, you can use our easy contact form or email me at jack@inspiration-for-singles.com.

We're well into the season of Lent, heading toward my favorite holiday, Easter. I don't know about you, but I'm excited about life and all the possibilities ahead. Easter signals rebirth and new beginnings. It's so much more meaningful than New Year's and for good reason.

Stay optimistic. If you need a picker-upper, head over to www.inspiration-for-singles.com and read some of the encouraging articles there.

In a month we'll be back in your inbox with the April issue. Until then, keep the faith, fellow singleton!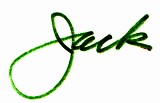 Jack Zavada
www.inspiration-for-singles.com
401 Indiana Ave
Streator, IL 61364 USA