---
May 20, 2014 Issue #098
Pain-proof your future by avoiding regrets now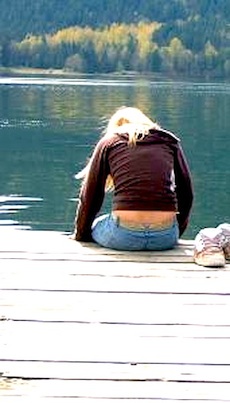 Millions of us singles drag a heavy anchor behind us: regrets. We beat ourselves up for mistakes we made years ago, wishing we could go back and change our past. Sadly, that's impossible.

If you're in your 20s or 30s, you can forge a happier future by making wise decisions now, so you'll have less to be sorry for when you get to be my age (63). I'll warn you, it's not easy and often it's not fun. It takes discipline, and that's something none of us likes.

It also takes delaying gratification. The world and Satan try to convince us we have to have everything right now. That's a lie. Often we're not ready for something right now, and in the case of sin, we're never ready for it.

Maybe you're the type who thinks, "I'll do whatever I want and let the chips fall where they may. No regrets, now or ever."

Ha! The same kind of logic is popular with people who turn their lives into a living hell. Look, you're reading this newsletter to learn from my mistakes so you don't have to make them yourself. My pain, your gain, I like to say.

This month's feature article is about making choices you'll cheer about 20 years from now, and avoiding regrets.


---
A miracle
Take risks, they say, and break the rules.
Don't let them hold you back.
But some rules are for your own good;
they keep your life on track.

Every choice can change your life,
but you can't see the end.
You never know what lies ahead
or just around the bend.

When your decisions turn out wrong
and take you off the Way,
It may take time before you see
it's wiser to obey.

Regret is like an unhealed wound,
That hurts you through the years.
Mistakes becomes a painful place
you visit in your tears.

Not even God can change your past,
nor will he help you flee it.
But He can work a miracle
and change the way you see it.

~ Jack Zavada, 2014 ~

---
May Quotation of the Month
May's quotation comes from author Fulton Oursler, who wrote the book The Greatest Story Ever Told, about Jesus Christ, which was made into a 1965 movie starring Max von Sydow:

Many of us crucify ourselves between two thieves:
regret for the past and fear of the future.
~ Fulton Oursler (1893-1952) ~

We singles have a lot of time to think, don't we? Unfortunately we spend much of it beating ourselves up for the past and being afraid of getting hurt in the future. My former boss used to call it "analysis paralysis."

Old mistakes and apprehension about bringing more pain on ourselves keeps us in a kind of miserable limbo, where we don't do anything. My belief is we can only break out through faith in God. God can help you see your past mistakes as lessons, guiding you to wiser choices in the future.

We can step out into a scary future only when we understand that God is always with us, guiding us when we call on him and ready to pick us up when we fall. In simple trust, we follow the Good Shepherd who laid down his life so your story and mine will have a happily ever after ending.


---
The step-by-step guide to managing your loneliness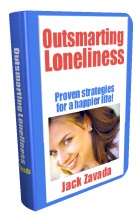 In last month's Inspire-O-Gram, we saw that loneliness can't be eliminated, but it can be managed. Just like sin, it rears its ugly head in our lives from time to time, but when we recognize it for what it is, we have a better chance of overcoming it.

Outsmarting Loneliness is a step-by-step guide to managing your loneliness. You'll find several practical, proven solutions to keep this beast at bay.

Outsmarting Loneliness is an easy read. It's in a clear, conversational style, as if we're sitting down having a cup of coffee together.

The steps are simple. They're also graduated, so you can start at your personal comfort level and go as far as you want. You won't feel stressed with this real-world approach to outsmarting loneliness.

And now, Outsmarting Loneliness comes in both PDF and Kindle formats. You can read it on your computer or print it out with the PDF version, or you can read it on your Kindle device.

Here are details on the contents of Outsmarting Loneliness.

---
Here's a double dose of encouragement!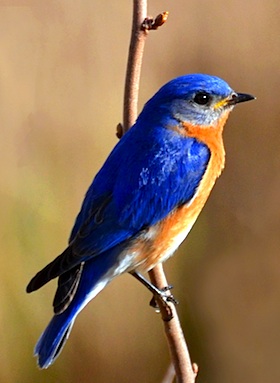 I'm always on the lookout for articles and items that will boost your spirits. Nothing is more encouraging than realizing how much God loves you. Here are some neat messages about God's personal, unconditional love for you:

How to Find Love that Changes Everything.

7 Ways God Wants to Bless You.

Here's Why You Can't Disappoint God.

The Goal of God's Love May Not be What You Think It is."

Stop Trying to Measure Up for God.

How to Get Up When You're Down.

---
What? Actually read the Bible?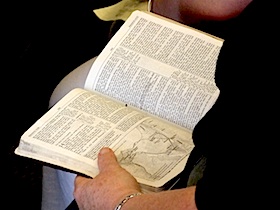 Summer's just around the corner, which means we'll all be spending more time outdoors. Unless, of course, you live in the southern hemisphere, where your seasons are just the opposite of us top-siders.

Anyway, don't neglect your Bible reading when nice weather hits. Say what? You don't read the Bible? Well, here's something that will help. Get a Bible you can understand. It's frustrating when you don't understand what you're reading. You finally just give up.

So either get a Bible in the New Living Translation, which is in more modern English, or get The Life Application Bible, my personal favorite. What's cool about it is the footnotes tell you how to apply it to your everyday life. It's the most practical, fun Bible you can find. You can even read it outdoors!

As usual, you can reach me 24/7/365 at my email by using our sunburn-free contact form.

I enjoy preparing these newsletters for you each month. I hope you find them helpful. Whenever I learn something worthwhile about coping with the single life, I try to pass it on to you, and believe me, I'm still learning!

Until June, remember that God is always rooting for you!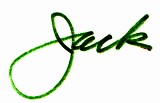 Jack Zavada
www.inspiration-for-singles.com
401 Indiana Ave
Streator, IL 61364 USA