---
May 17, 2016 Issue #122
Rising above discouragement is a lifelong battle for singles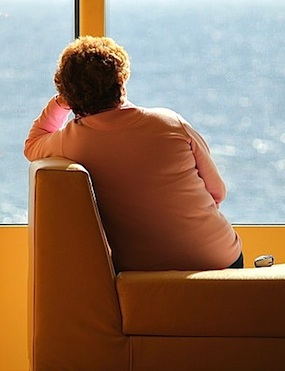 Every month when I'm preparing this newsletter, the first question I ask myself is "How can I make this issue more relevant to the singles who read it?"

That's why May's feature article is about rising above discouragement. Every human being struggles with discouragement, but we singles are especially vulnerable.

What do you do when your dreams don't come true? How do you keep going when the things you wanted most are out of your grasp and you have to accept you'll never get them? How do you take what you've got and learn to be content with it?

These are hard questions--too hard to answer in this month's short feature article. But I hope to point you to a few key principles I have used over my lifetime when I feel discouraged. Once again, I can't offer you a quick fix. I can only point you in what I believe is the right direction.

You and I both want to have a happy life. The sooner a person understands that he or she has most of the say over whether their life is happy, the sooner the good times begin.

So let's take a serious look at what's behind rising above discouragement.


---
Coffee and corn flakes
Coffee and corn flakes start my day,
read my Bible
I'm on my way.

Never know how your life will roll
so feed your body
and feed your soul.

Knock you down like a bowling pin
get up on
your feet again.

Coffee and corn flakes,
ham and cheese.
Take your chances
if you do what you please.
Stay in the Word
fall to your knees.
Coffee and corn flakes,
ham and cheese.

Know the Truth now,
follow the Way.
Coffee and cornflakes start my day.

~ Jack Zavada, 2016 ~

---
Warren Wiersbe is our May quotemeister
Veteran American pastor, Bible teacher, and prolific author Warren W. Wiersbe has our Quotation of the Month for May:

The remedy for discouragement is the Word of God. When you feed your heart and mind with its truth, you regain your perspective and find renewed strength.
~ Warren Wiersbe (1929- ) ~

Too often when we try to figure things out on our own, we go in circles. I know that's been my experience. I tend to focus so intently on my own situation that I get discouraged by it.

But the Bible gives us the big picture. It helps us see our discouragements as small pieces in a larger puzzle. Each piece in itself may seem meaningless, but all of the episodes in our life, when fit together, make sense. Nothing points you to the Truth like the Word of God.

You'll find hope in God because he loves you. He does not give you everything you want, even though to you it seems good, but remember that God's love is independent of your circumstances. God is for you. The Bible assures you of that truth.


---
Are you suffering from 'money abuse'?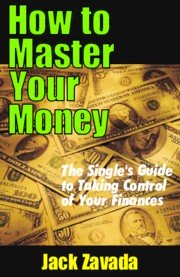 Substance abuse is all over the news, but what about money abuse? Are you abusing money? Is money abusing you?

Here are some signs:
* You're deep in debt and don't know how to get out.
* You worship people who are wealthy.
* You think money can solve all problems.
* Shopping is your favorite activity.


How to Master Your Money is a short, easy-to-follow ebook that helps you get the right perspective on money. Once you understand the simple principles in this ebook, they will serve you well the rest of your life.

How to Master Your Money is NOT about boring facts and figures and charts. It's about attitude, one of the keys to a happy life.

This 40-page PDF electronic book is only $4.97, less than the price of a combo meal at a fast-food restaurant. Check out this ebook and the bonus four f'ree special reports: How to Master Your Money

---
If one dream ends, find another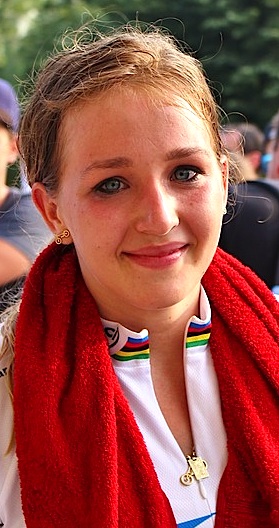 We all have dreams, and I'm not talking about the kind you experience while you're sleeping. Dreams are ambitions, desires, aspirations. We have goals and plans we want to accomplish.

But often our dreams don't work out, no matter how hard we try. Life isn't fair, and any mature adult knows you can't get everything you want. That's when it's time to find a new dream, and if that doesn't work, yet another new one.

Never stop dreaming. Here are some quotations to encourage you:

A dream doesn't become reality through magic; it takes sweat, determination and hard work.
Colin Powell

Nothing happens unless first we dream.
Carl Sandburg

Without leaps of imagination, or dreaming, we lose the excitement of possibilities. Dreaming, after all, is a form of planning.
Gloria Steinem

Dreams, if they're any good, are always a little bit crazy.
Ray Charles

Life always begins with one step outside of your comfort zone.
Shannon L. Alder

Begin somewhere. You cannot build a reputation on what you intend to do.
Liz Smith

The only thing worse than starting something and failing ... is not starting something.
Seth Godin

Some people see things that are and ask, Why?
Some people dream of things that never were and ask, Why not?
Some people have to go to work and don't have time for all that.
George Carlin

You have to have a dream so you can get up in the morning.
Billy Wilder

God's gifts put man's best dreams to shame.
Elizabeth Barrett Browning

---
Why it's hard being a grown-up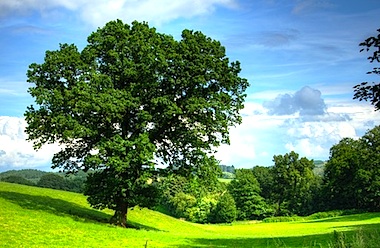 Many people have the mistaken idea that if they "grow up," then all their fun will stop. So they keep acting like a little kid all their life. Now I believe in laughing, being spontaneous, goofiness, and enjoying life. But I also believe in maturity.

I believe we should all strive for emotional and spiritual maturity. I define emotional maturity as accepting responsibility, obeying the law, treating your body like your permanent home instead of a rented apartment, and treating other people with kindness. Spiritual maturity is pursuing a deeper, more intimate relationship with Jesus Christ every day.

At times, being a grown-up is hard, but it's also the wisest way.

You have fewer regrets. You don't hurt other people as often. You're a more authentic person. People respect you more. You experience soul-deep joy because you're right with God.

Let's all have a good time. But let's also be grown-ups.

Okay, then! If you want to zing me out a comment on this newsletter, just use our allergen-free contact form or email me at jack@inspiration-for-singles.com.

It's a privilege to visit you each month, fellow singleton. Thank you. And if you have a friend who might benefit from this newsletter, please forward it on to him or her.

Back at ya in June! Keep the faith!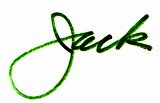 Jack Zavada
www.inspiration-for-singles.com
401 Indiana Ave
Streator, IL 61364 USA