November 17, 2021 Issue #188

---
Intimacy with Jesus is yours if you want it
One of the most frustrating hurdles of being single is not having another person to confide in and share life with. At the same time, one of the biggest mistakes singles make (and I include myself here) is that we forget we can do that very thing with Jesus.

Intimacy with Jesus seems impossible. After all, how can we develop a close friendship with someone who doesn't audibly talk to us? How can we relate to someone we can't see? And how can we separate his responses from our own imagination?

When we read the gospels closely, however, we discover that Jesus wants this deep fellowship with us even more than we do. The Holy Spirit, who lives inside every believer, is our hard-to-understand but indwelling presence of our Savior himself.

I hope you'll take a few minutes to read what I've discovered about this important subject over the past 50 years. You may be surprised about how you can enjoy true intimacy with Jesus.


---
Jesus on your side
Trouble tries to drown you
when you face it on your own.
But if you're a believer
you don't face it all alone.

You have an inner ally
who has power to turn the tide.
You can weather any storm you face
with Jesus on your side.

With Jesus on your side,
raging waters will recede.
He who made the universe
can meet your every need.

He who made the universe
turns chaos into calm.
He who raised the dead
can supply his healing balm.

He who raised the dead,
in a way only he could,
will take the storm you're facing now
and work it for your good.

~ Jack Zavada, www.inspiration-for-singles.com, 2021 ~


---
Will 2022 be more of the same for you?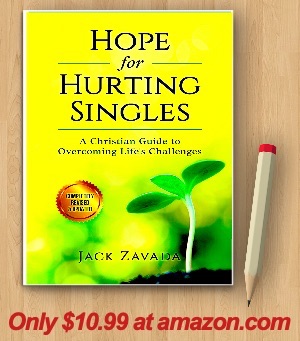 If you're unhappy with the way your life is going, are you doing anything to change it?

Back when Inspire-O-Gram started in 2006, I used to run a feature called "Rut Disruptor." I discontinued that years ago. Today, Hope for Hurting Singles is a much more effective rut disruptor than those short articles ever were.

That's because Hope for Hurting Singles gives you detailed, step-by-step instructions on how to overcome the stubbornest obstacles holding you back.

Take loneliness, for example. You can read the entire first chapter of Hope for Hurting Singles to see my principles for beating loneliness.

Look, many of our stubbornest problems boil down to a matter of self-control. Fortunately for believers, self-control is one of the fruits of the Spirit. That's why Hope for Hurting Singles shows you how to connect with Jesus through the Holy Spirit.

Hope for Hurting Singles is not a self-help book. We singles need someone smarter and more powerful than our self to tackle our troubles. That someone is Jesus.

If your life isn't what it could be, Hope for Hurting Singles can help. You'll find it straightforward, clear, and solidly biblical in its principles.

Will 2022 the the year your life turns around? Invest in Hope for Hurting Singles for only $10.99 and find out!



---
QOTM: Is Jesus enough?
November's Quote of the Month comes from Tim Keller, pastor, author, and founder of Redeemer City to City, which starts new churches in New York and other global cities. Tim, who was diagnosed with pancreatic cancer in 2020, said this to a group of pastors:

As many of you have learned and later taught, you don't realize Jesus is all you need until Jesus is all you have.


~ Timothy Keller (1950 - ) ~

In my deepest suffering during cancer treatments, depression after girlfriends left me, and grief over the deaths of my father and brother, I learned the truth of Tim's statement. In the midst of my pain, only Jesus could help me—and he did.

Houses, cars and careers suddenly become meaningless. They can't meet your true need, but Jesus can. When his love and strength flow into your heart, you can go on. You can heal.

Jesus doesn't bring meaning to life; he is the meaning of life. I've said it before but it bears repeating: Jesus Christ is not a consolation prize. He is the greatest gift a person can ever receive.


---
Try this when the world goes nuts…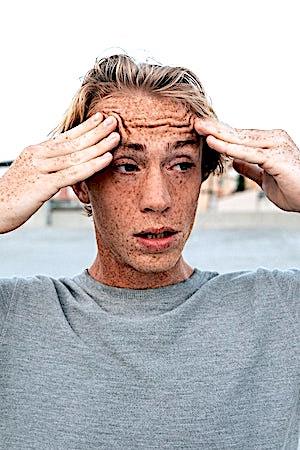 Yikes, the world has gone nuts in the past ten years. Even a trip to the grocery store can be an upsetting experience. I see people walking around with angry expressions on their faces, like they're ready to duke it out with no provocation.

The news is full of shootings and political fights. Even popular music is saturated with filthy language and threats.

How can we keep from being infected by all this turmoil? I discovered the answer decades ago. I am incapable of staying calm on my own. I need Jesus to defeat my anxiety.

The more I surrender my emotions to him, the more peaceful I become. If you've been shook up lately, read these tips on finding joy and peace.

---
A few words about Thanksgiving and reality
Thanksgiving Day, celebrated in the United States on November 25 this year, can be a difficult holiday for people who want to be married but are not. If that's you, take some of the sting out of it by thanking God for the beautiful things you do have: eternal life through Christ, the gift of sight to enjoy creation, friends and family, and the right to worship God without government interference.

I came across a worthwhile article on thegospelcoalition.org that might help: "How God Helped Me Cope with Depression."

This Inspire-O-Gram was dedicated to turning to Jesus instead of people and things that don't have the power to satisfy.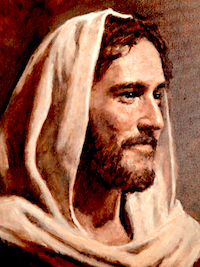 A hundred years from now, all the atheists and scoffers will be gone, but Jesus will remain. He was real before the universe began, and he'll always be real.
It took me many, many years to understand that going to Jesus is not escaping reality. Jesus is reality, the ultimate reality.
Once again, I want to express my appreciation for your letting me visit you this month. You can email your comments right to my personal inbox by using our secure contact form.
Single friend, as we hurtle toward Christmas and another new year, reach out to Jesus. He'll grab your hand and never let you go. He's got a King-sized love for you!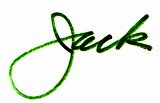 Jack Zavada

PS: Not a Christian? Find out how to become one!