---
October 17, 2017 Issue #139
---
The most encouraging book you'll read this year
Hope for Hurting Singles: A Christian Guide to Overcoming Life's Challenges, the most encouraging book you'll read this year, is now out in paperback from amazon.com.

Topics covered in depth include:
Loneliness

Shyness

Rejection

Depression

Self-esteem

Fear

Bitterness

Peace of Mind

Faith
Hope for Hurting Singles takes 40 years of real-world experience and distills it into 202 pages of common sense help for single people. Cost is $15.99.
"These are valuable lessons you won't find anywhere else. Not only will you avoid a lot of heartache, but you'll make great strides toward what you want in life. If you purchase Hope for Hurting Singles, will you do me a personal favor and write a review of it on amazon.com? Thanks very much!"
Jack Zavada, author of Hope for Hurting Singles


---
The power of choice is a privilege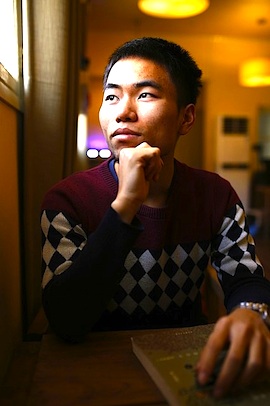 As singles, we have a lot of decisions to make on our own. This power of choice can feel like a burden at times, but it's actually a great privilege.

We can be glad our lives are not all planned out for us by someone else. Indeed, prison inmates lose the ability to decide what they want. Their time and activities are regimented. Even the option of selecting what they want to eat is taken away. It's a miserable way to live.

Citizens of many countries live under oppression when it comes to making their own decisions. The government tells them what to do, where to live, what job to work at, and even how to vote.

By using your power of choice wisely, you can say much about your own destiny. Unexpected troubles happen in every life, of course, but wise decisions can lessen even their impact.

This month we're looking at how to use these extraordinary opportunities in the best way possible. You'll find a few tips on how to make wise choices and how to foresee the consequences of your actions.

It's all in our feature article on the power of choice.


---
That's for sure
I had my doubts when trouble found me,
the pain and sorrow hard to bear.
He lifted up my sinking spirit,
I knew that He was really there.

He will not force his path upon you,
He comes forgiving, not with blame.
He offers love, and gentle kindness.
If you will call upon his name.

Oh how I wish that you could know him.
He is the power, and He's the cure.
He'll make things new, and that's a promise.
He is your Savior, that's for sure.

Admit it friend, you know you need him.
You want a life that's fresh and new.
He will transform your heart forever.
Why don't you see what He can do?

Oh how I wish that you could know him.
He is the power, and He's the cure.
He'll make things new, and that's a promise.
He is your Savior, that's for sure.

~ Jack Zavada, 2017 ~


---
Charles Stanley has October's QOTM
October's Quote of the Month comes from Charles Stanley, pastor, author, and head of In Touch Ministries:

"Obey God and leave all the consequences to Him."
~ Charles F. Stanley (1932- ) ~

If you're not a Christian, your choices are unlimited. You can do whatever you please. That's terrific, except for one thing: You have to live with the consequences of those choices.

If you obey God, your choices are limited. You cannot violate the Ten Commandments. Sometimes the consequences of obeying God are not pleasant, because living God's way is countercultural. It might cause embarrassment or lower profits. Powerful people might get mad.

Myself, I'd rather offend powerful people than the Living God. We should obey Him because we love him, not for what it's going to get us. When the consequences of obeying God are not to your liking, give it some time. God is in control, and he has unexpected ways of helping those who love him.


---
What makes Christianity different?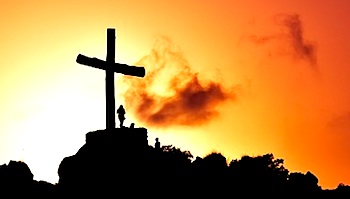 If you don't practice any religion, you may wonder why I'm a Christian and why I talk about it so much in these newsletters.

Buddhism, Hinduism, Islam, and Judaism are all based on works. You have to do something to merit salvation or the highest state. Christianity, by contrast, is based on grace, which is a fr'ee gift from God. That means when Jesus Christ died on the cross in Israel 2,000 years ago, he accomplished everything you need to go to heaven, the place of eternal peace with God.

All you have to do is receive God's gift. You can't earn it by prayers or good works. Christianity is the only religious faith that offers grace.

When you're searching for the truth, Christianity has the answers. You'll learn why you're here on earth, why you matter, and what your purpose is in life. Most of all, Christianity is about love: God's passionate love for you and your love for your neighbor.

Of course, that's only a short explanation of this faith. If you want to explore further on your own, here's an excellent place to start: www.thoughtco.com.


---
Tragedies for others and ourselves
A big part of life is dealing with tragedy. All of us were shocked recently by the mass shooting in Las Vegas, Nevada. I'm still trying to deal with it.

Individually, we single people go through tragedies of our own. No matter whether you're rich or poor, you can't escape serious illness, death and loss. On www.inspiration-for-singles.com, I try to offer some coping strategies for life's inescapable problems. Many, however, remain mysteries.

If you find yourself asking "Why?" a lot, this article has some thoughts on the question of why did God allow this?

But let's close this newsletter on an optimistic note. Good people still exist, in massive numbers. They were the ones who risked their lives to help others in the shooting incident. They're the ones who donated time and money to help hurricane victims. They volunteer in hospitals and nursing homes. They serve in our military and as police and firefighters. They far, far outnumber the few evil people who get all the headlines.

And despite the pain and suffering in this world, God is good and always has been. He sacrificed his Son for us so we can spend eternity with Him in peace and happiness. I searched high and low for the truth for over 50 years, and I found it in Jesus Christ. Take my word for it or search on your own, and you will find Jesus is the way, the truth, and the life.

As always, if you have a comment on this newsletter, drop me a line using our secure contact form

Here in Illinois, in the U.S. Midwest, the trees are turning color and the air has taken on the coolness of fall. It's a beautiful time of the year, fellow singleton, a reminder that seasons come and go, but God's great love for you never changes.

Until November,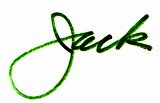 Jack Zavada
www.inspiration-for-singles.com
401 Indiana Ave
Streator, IL 61364 USA