October 13, 2021 Issue #187

---
Can you be fulfilled without a spouse?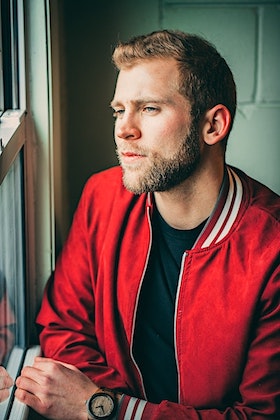 Where you find fulfillment will determine, to a large extent, how happy you are in life. Most people look for fulfillment from their career, a sure-fire way to set yourself up for a crash.

Careers can evaporate like a puddle on a hot day. Technological advances and changes in the public's tastes can torpedo even the most promising worker. You can get laid off or have a falling out with your boss, as I did. Maybe your company gets sold and your job is eliminated. If you're a celebrity, eventually you lose your good locks or the public gets tired of you. Goodbye career.

Even marriages can end in divorce or one spouse will outlive the other. Both events are life shattering.

Where can we singles go? Where can everybody go to find fulfillment that satisfies soul-deep and can never be lost? That's what we explore in October's feature article on finding fulfillment.


---
Stumble on
Paco thought he could be so much more
than a minimum wager in a grocery store.
But he was scared.
The anchor kept him there.

Now Shelly she didn't know what to do.
She was a little bit green and a little bit blue.
So she cried,
but just inside.

We're all stumbling on from day to day,
busting our chops to find our way.
Yeah hope's not gone.
Go stumbling on.

Do you go to meet Jesus when you die?
Some folks say it's just pie-in-the-sky.
I know what's true.
I swear I do.

Won't you say a little prayer along the way,
and keep on moving your feet of clay.
Pick 'em up and put 'em down.
Stumbling on.

Hey stumble on, pilgrim.
That's all you can do.
And trust in Jesus to get you through.
Here comes the dawn.
Yeah stumble on.
Keep on stumbling on.

~ Jack Zavada, www.inspiration-for-singles.com, 2021 ~


---
The courage to follow a different call…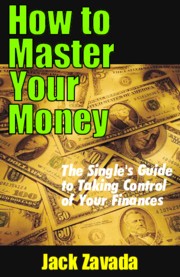 Jesus said some tough stuff. Take this line, from Matthew 6:24 (NIV):

You cannot serve both God and money.

We all need money, right? Jesus knew that, didn't he? Of course he did. But notice that key word in his statement: serve. When it becomes the master of our life instead of God, that's when trouble begins.

My pdf ebook, HOW TO MASTER YOUR MONEY, will change your perspective on one of the most important issues in life. You'll discover why some well to-do people never seem to have enough while people of modest means often have money left over after all the bills are paid.

Look, this ebook isn't for everyone. It takes real courage to put Jesus ahead of everything else. Your friends and relatives will question your new attitude. They may call you names. Some of your so-called friends may even drop you because you've said "no" to materialism.

But you'll survive if you keep repeating what Jesus said:


You cannot serve both God and money.

This ebook is written in plain talk because the author is an everyday working person like you. No complicated graphs, charts, or formulas to learn, just common sense principles that have succeeded for hundreds of years.

HOW TO MASTER YOUR MONEY is in the universal PDF format, readable on your computer or printable so you can run it off and read a hard copy. Once you have these secrets locked into your brain, your attitude toward this important subject will change forever.

Because there's no printing, postage, or handling involved, HOW TO MASTER YOUR MONEY is available for only $4.97. It's not a thick ebook, but it is jam-packed with vital information.

Tired of being on a treadmill? Jump off today!

---
QOTM: Wisdom from a disco diva
In 1978 she recorded the song "I Will Survive," which topped the charts, went platinum, and earned a Grammy Award for Best Disco Recording in 1980, the only year that award was given. But singer Gloria Gaynor knows what really matters, as our Quote of the Month shows:

I had cars, houses, jewels, furs, and a husband who loved me, and a career I was happy with. But I found fulfillment in my relationship with Christ.


~ Gloria Gaynor. (1943- ) ~

Life changes. One day you can be a sensation, a household word recognized by everybody. Almost as quickly you can be forgotten. This doesn't just happen in the entertainment industry. It can happen in your job, your community, and even in your own family.

That's why the only true fulfillment in life comes from a relationship with Jesus Christ, as Ms. Gaynor so wisely pointed out. He never changes. He loves you like you're a superstar, no matter what.

Put your focus on Jesus. Draw your self-worth from him. Find your fulfillment in him and you'll be set for eternity.


---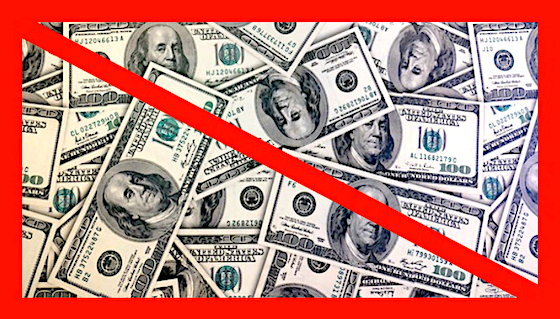 Nope, it's not about the Benjamins
You and I are nonconformists. The fact that you subscribe to this newsletter and read it tells me you have a different set of priorities than most people. We both have our struggles because we live in a corrupt, fallen world, but in our hearts we know what matters most.

And it isn't money.

Every so often I have to do a reality check. I remind myself that fame and fortune are fleeting. The billionaires we read about are living it up today, but what about 100 years from now? Let's keep our eyes on Jesus.

Need a reminder yourself right now? Then read on about the best kind of riches.

---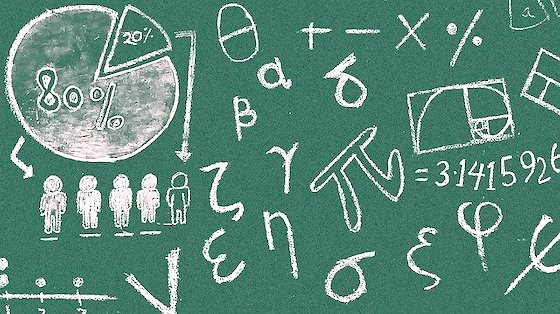 Survey response; a word about faith
The number of responses to our survey in the September issue was, in a word, underwhelming. As of this date, we had only 6 responses: 3 from males and 3 from females. Of those, 5 people want to get married and 1 does not. Ages of the respondents ranged from 30 to 65 years old.

The unique I.P. number appears at the bottom of emails sent through our contact form, which lets me look up country of origin, but not user identity. United States responses were 2, with one each from Egypt, South Africa, New Zealand, and South Sudan.

Akana Richard wrote: "In my country (South Sudan) marriage has become a business where it's costly. Bride price and dowry are so high and that has made many people remain single for a long time as they work hard to earn money that they can use to marry. Nowadays many people have resorted to having babies with ladies and guys without being married which is so damaging to our Christian belief."

That puts things in perspective for those of us in countries which do not have such traditions. At least we don't have that obstacle to contend with.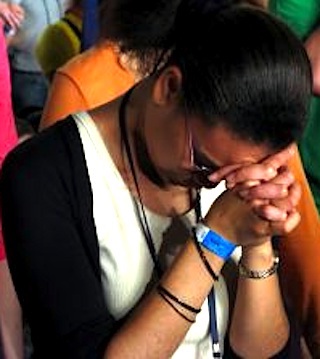 And this from the United States: "I am a 65 year old female. I have been married and in time would like marriage again to the right person - right now I am getting to know who I am in God so am not interested in marriage for a while. I think about marriage in my more senior years for companionship and having someone to share life with. I have left it in God's hands - He knows what is best for me."
That reader has faith in God. The better we know God, the easier it is to place our faith in him. When we don't get what we want in life, our natural tendency is to blame God for not answering our prayers. After all, we know what's best for us better than he does, right?
Wrong, and here's why. Most of the time I don't understand myself. I don't know why I do the things I do. Every so often I surprise myself by doing something dumb or reckless or smart or compassionate. I didn't know I had those things in me.
But God knows because he made me. God understands us better than we understand ourselves because he made us. As painful as it is sometimes, God knows what is best for us better than we know ourselves.
God is trustworthy and knows the future. Before I close, I want to leave you with these thoughts on the importance of faith.
Thanks again for the privilege of visiting you. Direct any comments through our secure contact form.
Until November, God bless you and take good care,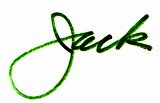 Jack Zavada
PS: Not a Christian? Find out how to become one!