---
September 20, 2016 Issue #126
How to use The Law of Focus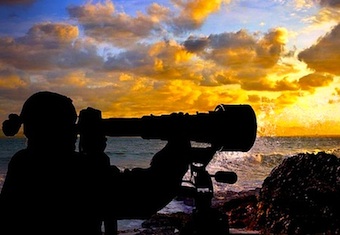 For the single person, it's a constant battle to keep the events of life in the right perspective. That's what we'll talk about in our feature article this month: The Law of Focus.

This isn't about positive thinking, although that's a part of it. Neither is it about burying your head in the sand like an ostrich and ignoring all the stinky stuff going on in your life.

The Law of Focus is NOT one of those New Agey, affirmation deals like the Law of Attraction, which, by the way, is 100 percent hokeyiness. There is a godly element to the Law of Focus when you use it correctly. It keeps your eye on the right path of God and off the crooked path of sin.

This is another truth I wish I had learned much earlier in my life. Once again, you'll be able to learn from my mistake and be much wiser much quicker. Good for you!

So without further rambling, let's see how you can be a happier, more contented, more productive single through the Law of Focus...


---
I thought I would die
All my life
so much went wrong.
I didn't fit in
and I didn't belong.

The night of the prom
a bird left a mess
all over the front
of my pretty pink dress.
I was so embarrassed
as I looked in the sky.
I couldn't believe it.
I thought I would die.

but I didn't.

First day on the job
my nerves were so tight
from tossing and turning
the previous night.
"What's this mistake?"
I heard my boss cry.
I cowered in fear.
I thought I would die.

but I didn't.

And so it went
for many more years
as I focused on worries
and dreaded my fears.

'Til one night my Savior
appeared in a dream,
"The world's not as frightening
as it may seem.

"I want you to know
you're a child of The King,
and there's no need
to panic about everything.

"You're under my care,
so live bold and free
and when you're in trouble
just call out to me."

What a change in my life!
From that moment on,
I was filled with courage,
my burdens were gone.

I did great things
as the years sped by.
No longer afraid,
no longer shy.

On my ninetieth birthday
without any fuss,
I was crossing the street
and got hit by a bus.

"She's a flatline,"
the ambulance driver sighed.
And I felt so afraid
at the moment I died.

but I didn't.

I woke up in heaven.
It's so good to see you too, Jesus.

~ Jack Zavada, 2016 ~


---
Back to Beecher for September's QOTM
By golly, I like that Henry Ward Beecher, American preacher, author and social reformer. Here's another quotation from him that fits in with this issue's theme:

The art of being happy lies in the power of extracting happiness from common things.
~ Henry Ward Beecher (1813-1887) ~

You're rich--if you learn to appreciate common things. What a blessing to have enough food to eat every day, a place to live, clothes and shoes. How about a good book or a pink sunset?

When I read the advertisements in business magazines, I think how sad those millionaires must be, believing expensive junk can make them happy. It can't! That's the height of shallowness, to coin a phrase.

We singles can be much happier by being grateful for the common things in life. Never take for granted those small things much of the world can't enjoy. Starting today, begin focusing on the minor delights. You'll be happier if you do!


---
Huh? Wisdom from a mistake-maker?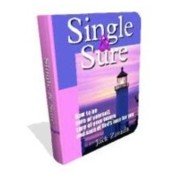 Boy, I made a lot of dopey mistakes when I was young. But I learned from them. And you know what? I recorded them in this massive ebook titled Single and Sure.

Not only can you avoid what I did wrong, but you can duplicate the smart things I did. Discover what took me decades to master in the days it takes you to read this ebook.

I go through many of the headaches life can throw at you and show how to prevent them yourself. These are common problems singles experience, such as:

* Loneliness,
* Low self-esteem,
* Grudges and regrets,
* Bad money habits,
* Negative attitudes,
* and much more!

Single and Sure. is in PDF format, available through an instant download. The price is only $9.97, with an 8-week money back guarantee.

This is like a crash course in maturity, and the best part is you won't be an old fogey when you finish! Check out the contents, plus a f'ree sample download, at Single and Sure..


---
The myth of a problem-free life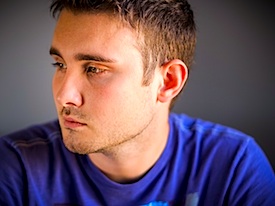 Looking for a life completely free of problems? You won't find it on this planet.

In the past week, I've had problems with my satellite dish, my 17 year-old mini-van, and my digestion. As soon as I get one thing fixed, something else goes wrong. I have a couple chronic health problems for which there is no solution at all. You probably do too.

Being a Christian doesn't guarantee God fixes everything for you. Sometimes being a Christian even adds to your other problems. On my web site, www.inspiration-for-singles.com, for instance, many visitors leave like their pants are on fire as soon as they find out it's a Christian site. They don't want anything to do with God. I feel bad about that, but not bad enough to start lying.

Before you get the idea this little article is just about me whining, it does have a positive point. Despite the fact we'll only have a problem-free life in heaven, life here is worth living, even the single life.

To help you get a handle on the minor frustrations, here's an article I wrote a while back for christianity.about.com titled "The Myth of a Problem-Free Life."


---
Focus on these quotes about focus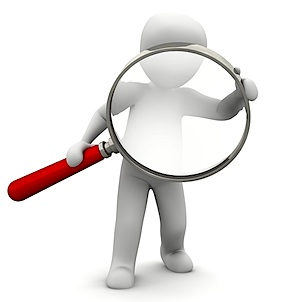 When trouble comes, focus on God's ability to care for you.
Charles Stanley

It is wise to direct your anger towards problems - not people; to focus your energies on answers - not excuses.
William Arthur Ward

Your future takes precedence over your past. Focus on your future, rather than on the past.
Gary Ryan Blair

The earlier you learn that you should focus on what you have, and not obsess about what you don't have, the happier you will be.
Amy Poehler

It is always easier - and usually far more effective - to focus on changing your behavior than on changing the behavior of others.
Bob Nelson

The more choices we have, the greater the need for focus.
Tom Butler-Bowdon,

Prioritizing sharpens your vision so you can focus on the most important things.
Myles Munroe

What you stay focused on will grow.
Roy T. Bennett

---
Never forget who is really in control
With all your personal problems, along with terrorism, shameful politics, and runaway violence, you might feel as if the world is out of control. It's not. God is in control. The Bible shows us how he works everything into his plan for humanity.

If you've been feeling anxious lately--and who of us hasn't?--here's a reassuring message about how to trust in God.

Here's another reminder. All the links in this newsletter are safe. We all know not to click on suspicious links, but I give you my word as a Christian that the links in each Inspire-O-Gram go to www.inspiration-for-singles.com or to other trusted sites. No malware, ransomware, or sleazy photos. Ever.

Recently a reader wrote to tell me she was unsubscribing to this newsletter because she found it "sad and depressing." I consistently try to be realistic about the single life, including the problems. But I also try to be optimistic. I believe with God there is hope. So what do you think? Do I need to change direction or stay on course?

You can voice your opinion using our easy contact form or email me at jack@inspiration-for-singles.com.

Every month I consider it a privilege to pass along the things I've learned. I don't have all the answers, but I can provide a bit of useful advice. I appreciate the opportunity to offer this material to you. Thank you!

As autumn weather approaches, it's a reminder things are always changing, and your situation can change for the better. It's also a reminder the seasons occur every year, right on schedule. That's part of God's plan too. He's in control and has a big love in his heart for you!

Until October,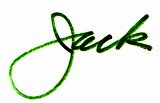 Jack Zavada
www.inspiration-for-singles.com
401 Indiana Ave
Streator, IL 61364 USA