Inspiration to help you thrive in the single life!
You're receiving this free ezine because you signed up for it at www.inspiration-for-singles.com--which proves how smart (and good-looking) you really are!
If you like Inspire-O-Gram, please forward it to your friends.
If a friend did forward it to you, please sign up for your own free subscription at: Inspire-O-Gram


---
Issue #003, June 21, 2006
Let's jump right into this issue!
June's Inspire-O-Gram focuses on God's reliability. We also call it his faithfulness.
This month's inspirational quote sums it up very well:
"The whole process of Christian growth boils down to this: Learning to depend on Jesus in every circumstance."
Larry Christenson
But before we get into this month's new articles, here's this month's goofy poem, written in one of my philosophical moments:

My hair-raising tale
Hair today,
but gone tomorrow.
How my vanishing locks
have filled me with sorrow!

When I look in a mirror,
I let out a big sigh.
'Cause my wavy brown hair
is waving goodbye.

Oh I could shave my head
to prevent my depression.
That would hide the advance
of my topside recession.

Or I could buy a toupee
and plaster it there.
But they look like a rat hat
instead of real hair.

When my days here are over
and God welcomes me home,
he'll plant a new lawn
on the top of my dome.

When he says "I'm restoring
your follicles to ya."
Then I'll pull out my comb
and shout
"Hair-ellujah!"


For the things that really count, God can be counted on...

I confess that I sometimes struggle with the truth that God is reliable. That's embarrassing for me to admit, considering the nature of inspiration-for-singles.com, but I promised to be truthful with you... Continue...

With that in mind, what attitude should we take toward God's reliability?

If we, as single people, place first things first, does that mean God will answer our prayers and give us the desires of our heart? Continue...

You'll find some neat changes at inspiration-for-singles.com. We've added a SiteSearch page, as well as fresh, new ways for you to look at Jesus.

As usual, we conclude with The Rut Disruptor, Inspire-O-Gram's exclusive tool for change. Take a minute to think about these questions:
How would my life change if I really, truly relied on God?
Am I afraid to ask God for the things I need most, for fear he'll disappoint me?
Am I trying to bargain with God if he blesses me?
Do I keep a secret list of the ways God has blessed me in the past, so I'm reminded of his faithfulness?

I know how busy and pressed for time you are. My sincere thanks to you for inviting Inspire-O-Gram into your life. Don't forget to check out the new pages and features at the site: www.inspiration-for-singles.com

Hoping you're thriving,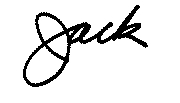 Jack Zavada
www.inspiration-for-singles.com
401 Indiana Ave
Streator, IL 61364 USA