---
December 17, 2009 Issue #045
---
Here's why you can be hopeful
in the coming year!
We singles have hope. Don't feel like you do? December's feature article may convince you otherwise.

If you feel as if you're in a rut, if you think things haven't been going your way and you don't see any signs that they'll change, please take a few minutes to read these thoughts.

Change is possible in the coming year, so here are some tips on how to break free...

---
Bernie the Bachelor Elf
My name is Bernie the bachelor elf,
I live at the North Pole.
It's snug and warm in the workshop here,
but outside's freezing cold.

I've been making toys three hundred years,
Promotion is my plan.
I want to be in charge some day
and be Santa's right hand man.

Oh little folks can have big dreams.
You've got to do your part.
Just work real hard and say your prayers
and keep hope in your heart.
Keep hope in your heart.

I've got my eye on an elfin girl.
She's packed with charm and grace.
My poor heart flutters like a hummingbird
When I see her sweet face.

I gave my Suzi dear a ring,
The girl that I'm proud of.
We'll make ourselves an elfin home
in a cottage filled with love.

Oh little folks can have big dreams.
You've got to do your part.
Just work real hard and say your prayers
and keep hope in your heart.
And keep hope in your heart!

--Jack Zavada, 2009--

---
December Quoto-riffic
December's quote comes from Catherine Marshall, Christian writer and wife of the famous minister Peter Marshall:

"God is the only one who can make
the valley of trouble a door of hope."
Catherine Marshall (1914-1983)

In singleness lies frustration, but the other side of our coin is freedom. We have the opportunity to do many things married people can't. We can especially pursue an undistracted relationship with Jesus, free of the cares of married life.

When we get too weighed down by the disappointments of the single life, we must seek out those simple things that make us happy. Hope can be found in God's love, always ours in unending supply. We can turn to a single person who knows what we're going through. Nobody understands like Jesus.

---
How to Beat Shyness--F'REE!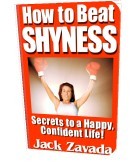 Our Christmas gi'ft for 2009 is a brand new ebook titled How to Beat Shyness.

I was once a shy, withdrawn type of guy--until I got a job as a newspaper reporter. Then I had to get over my shyness ASAP, or lose my job. I learned some important lessons along the way, and I pass them on to you in How to Beat Shyness.

You'll discover how to build powerful self-confidence, how to reach out to people, and how to pick yourself up when discouragement hits. And the best part is this 45-page pdf ebook is absolutely F'REE, with no address capture, no spyware, and NO strings of any kind. Get it, read it and pass it on to a shy friend.

For full contents and the download link, just click here...

---
Kick those Holiday Blues!
Uh-oh. The holiday blues make many singles dread Christmas, New Year's, and life in general. But it doesn't have to be that way.

Take some positive steps--even if you don't feel like it--to jump up out of the dumps. You'll feel better and make everybody around you perk up as well.

Spend a couple minutes with these tips on how to lose those holiday blues...

---
Wow! Three more swell f'reebies!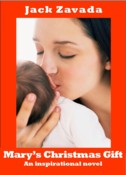 Our inspirational Christmas novels have been HUGE hits over the past three years. Each one is an uplifting story of courage and determination, featuring an unmarried heroine.

These 85-page stories have gotten thousands of downloads. They'll make you feel swell as you follow these single folks surmounting their life struggles.

My personal favorite? Mary's Christmas Gift, the story of a 34 year-old business executive who finds herself nine months' pregnant and single at Christmas time. There's hope, romance, and an ending that will make you feel good all year.

Take your pick of these three absolutely F'REE novels right here...

---
Great things are coming in 2010
I'm optimistic about the coming year. Are you? No matter what's hit you in 2009, the coming year holds hope and promise for us singletons.

We have a good God who loves us and watches out for us. Even when tragedy hits, he'll stand by you and lead you through. If I hadn't experienced that in my own life as true, I wouldn't tell you to expect it. But it is true.

And if you'd like to drop me a line, just use our smoke-free contact form.

Merry Christmas and Happy New Year, fellow singletons!

Love God, love your neighbor, and don't forget to love yourself too!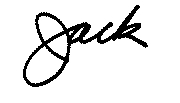 Jack Zavada
www.inspiration-for-singles.com
401 Indiana Ave
Streator, IL 61364 USA