---
January 19, 2010 Issue #046
---
How to enjoy church again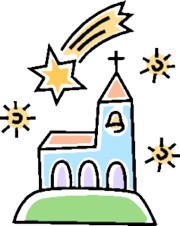 One of the most frequent complaints I hear from Inspire-O-Gram subscribers is that they feel self-conscious in church.

Most pastors don't get it. They treat us singles like second-class citizens. There are biblical reasons for that, but they're not valid now. In fact, they're demeaning. We singles are every bit as loved and as valued by God as married people.

Many Christians don't go to church at all. Is that a valid approach to our walk with God? So what do you do if you've reached the point of dreading going to church? You do have options, as our lead article shows.

Here are some suggestions on how to enjoy church again...

---
Being single is not a disease
I may wear my pajamas
while eating my supper.
I may even consume it
from ware that is Tupper.

But don't look down your nose
like I'm some kinda sleaze.
'Cause y'see
Being single is not a disease.

Don't gimme no support group
or telethon.
I'm perfectly normal
and feelin' quite well-a-thon.

I'm not lookin' for pity
'cause I live how I please.
Y'see,
Being single is not a disease.

I am not contagious
only rarely outrageous.
On most days
I pass for quite sane.
Don't need no injection
to stop an infection.
What I've got
ain't no terminal strain.

I know that my presence
may make you feel wary,
But you don't need to treat me
like I'm Typhoid Mary.
I'm as harmless as
macaroni and cheese.

I'm almost like you
but I'm one instead of two.
Being single is not a disease.


--Jack Zavada, 2010--

---
January Quotorama
January's quotation comes from Christian writer and apologist C.S. Lewis. If you haven't read his book Mere Christianity yet, you're in for a treat:

"The perfect church service would be one we were almost unaware of. Our attention would have been on God."
C.S. Lewis (1898-1963)

Lewis knew that the perfect church doesn't exist, nor does the perfect pastor. No matter where you worship, you'll always find irritations. The real question to ask is, "Does the service focus your attention on God?"

There's a lot going on in churches today that distracts from God, from jumping up and down, to plays and skits, to political commentary. Excuses can be made, but we go to church to worship God. Worship styles differ, but when we're so focused on busyness and productions instead of on God, something is wrong.

When we leave church, should we be saying, "What a great worship service!" or "What a great God!" ?

---
Still good, still f'ree!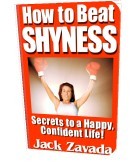 Our article on shyness is one of our most popular pages on www.inspiration-for-singles.com.

If shyness is a concern for you, you'll want to get our f'ree ebook, How to Beat Shyness.

You'll learn:
The greatest self-confidence secret of all time;
Why you need more than positive thinking;
How to be comfortable with your looks;
How to bounce back from discouragement;
and much, much more. It's a 45-page pdf, with no address capture and no spyware, just my way of thanking you for visiting the site.
Get your f'ree copy today at How to Beat Shyness.

---
Renew your sense of humor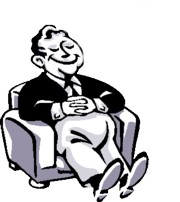 Life goes better with laughter. We singles can unconsciously slip into a rut of grouchiness, where every minor aggravation seems like the world's out to get us.

That's where your sense of humor can be the perfect antidote. Laughter breaks tension, eases stress, and just helps you keep everything in perspective.

My dog makes me laugh. Politics makes me laugh. I've even learned to laugh at myself when I'm taking myself too seriously.

Check out how you can get a grip again with your sense of humor...

---
No clerks = no embarrassment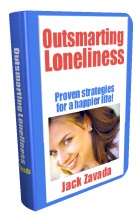 It shouldn't be, but loneliness is an embarrassing subject. Admitting you're lonely is even more embarrassing.

That's why my ebook, Outsmarting Loneliness, is pain-free. You order online. The entire transaction is automated. You don't have to plunk it on a counter and wonder, "Does this clerk think I'm a loser?"

Well, the truth is that everybody gets lonely, especially bookstore clerks. But anonymity isn't the real reason you should get this ebook.

You'll learn how to recognize emotional danger signals--and cut them off, how to build powerful self-confidence, how to reach out to others, why clubs and organizations will welcome you, and a host of practical, real-world ways to bust the loneliness in your life.

So check out the contents and benefits of Outsmarting Loneliness...

---
Got a gripe?
What bugs you about the single life? What topic would you like to see covered on www.inspiration-for-singles.com?

You can email me, 24/7/365 using our lint-free contact form.

Well, fellow singletons, until February, and that dreaded Valentine's Day (Eeeeek!), keep laughing and keep the faith!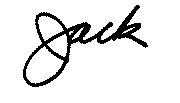 Jack Zavada
www.inspiration-for-singles.com
401 Indiana Ave
Streator, IL 61364 USA