---
June 18, 2013 Issue #087
How can you be more attractive?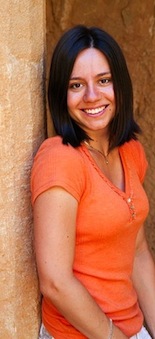 Your first reaction may be, "If this guy knows so much about how to be attractive, why is he still single?"

Ha! I know something now, but I didn't know so much when I was younger. While www.inspiration-for-singles.com isn't about dating advice, I was intrigued recently by an email from a male visitor who asked about preparing for marriage.

Looking back on my life, I know what I didn't do that I should have done. I know the traits attractive people possess. I also know some of the traits singles have that may be alienating them from others.

I can't repeat often enough that I don't have all the answers. But I have some, based on my age and experience, and if I can help one singleton avoid my mistakes, then I'm doing something worthwhile.

If you're in your 20s or 30s or 40s or older and want to get married, this month's article may have something of value for you. I put down a few thoughts on how to be more attractive.


---
"They"
Who says I have to sink in shame?
Who says I have to bear the blame?
Who says that I'm not good enough?
Who says the way ahead's too rough?

'They' like to say a lot of things,
as if their babble matters.
'They' heap up lies on decent folks,
and leave their lives in tatters.

'They' are the self-appointed judge,
who think that 'they' know best.
Before you even write your name,
'They' say you've failed the test.

I can't be ruled by what 'they' say,
I stop and disagree.
I listen to a different Voice
Whose love has set me free.

He says that I am of great worth,
the apple of his eye.
He says that He believes in me,
He gives me strength to try.

I've learned to put my trust in Him,
ignoring what 'they' say.
His Word serves as a shining lamp
that guides me on my way.

You cannot go by what 'they' say,
for 'they' don't care for you.
Listen to the Master's voice
because his words are true.

~ Jack Zavada, 2013 ~

---
June Quote of the Month
June's quote of the month comes from James Russell Lowell, American poet, editor and diplomat:

Usually when people are sad, they don't do anything. They just cry over their condition. But when they get angry, they bring about a change.
~ James Russell Lowell (1819-1891) ~

When you think about it, Lowell is right. It's only when we get fed up and angry that we bring about real, meaningful change. Whether it's your marital status, your job, or your health, maybe you need to let yourself get angry enough that you start doing something instead of just crying about it.

Remember the good changes you made in your past. You probably told yourself, "I'm not going to put up with this any more." I never recommend doing anything rash or impulsive. Make a plan. Think of the consequences. Cover all your bases, then have a contingency plan if things don't work out the way you expect.

Expect obstacles. Expect discouragement. Expect the going to be tough, then you won't be caught off-guard when it is. The most meaningful change is when you change yourself.


---
New for Kindle owners!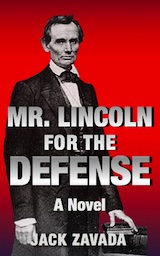 If you own a Kindle ereader, here's some exciting news. My new novel, Mr. Lincoln for the Defense is now available for only $2.99!

In 1856, Springfield, Illinois attorney Abraham Lincoln agrees to represent 17 year-old Hettie Bascomb, who is accused of smashing her husband's skull with an ax handle. The sheriff can't find the weapon or even a motive for the killing.

Lincoln soon discovers his young client has a scandalous past that could poison the jury against her. Is she truly guilty or is she the helpless scapegoat in a well-planned conspiracy?

Mr. Lincoln for the Defense combines the richness of meticulously researched historical fiction with the jarring plot twists of a modern legal thriller. This new novel is a riveting ride of Kindle reading fun.

---
More stuff to help you change for the better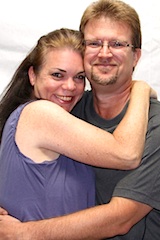 Whether you want to marry or not, you may want to work on your character, ironing out the rough spots. Here are some articles on the web site to give you some ideas:

What life coaches won't teach you

A great reason to get up in the morning

Why moodiness is an unattractive habit

Win by competing with yourself

---
Should singles be shrewd?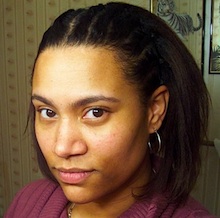 I don't have to tell you it's a hard world out there. It seems as if every day someone is trying to take advantage of us. It's great to be kind and compassionate, but it's also a good idea to be shrewd.

Shrewd doesn't mean sneaky or dishonest. It simply means taking an attitude that you're going to protect yourself. You're going to watch for warning signs. You're going to be careful. In short, you're going to be wise.

Here's an article I wrote recently on why singles should be shrewd.

June will soon be gone as we race through summer. Whew! Time is going by fast for me. It will only take you a minute or two if you want to comment on this newsletter or send me a shout-out. You can dance your digits over the keyboard using our machine-washable contact form.

Once again, thanks for reading and for allowing me to come into your computer, phone, tablet device, or Etch-a-Sketch.

Enjoy your summer, fellow singleton, (or your winter, Down-Under), and keep the faith!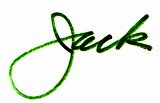 Jack Zavada
www.inspiration-for-singles.com
401 Indiana Ave
Streator, IL 61364 USA