---
March 24, 2009 Issue #036
---
The advantages of being single--yes, really!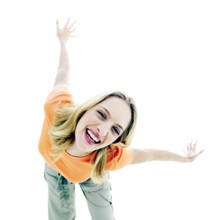 Inspire-O-Gram reader and happy single Mary Gemmill from way down in New Zealand requested an issue about the good things about being single. Great idea, Mary!

There are some advantages to being on your own and we unattached folks don't appreciate them often enough. Not only do we not have to dance on one foot while we're waiting for our spouse to get out of the bathroom, but we can let out a 150 decibel belch after drinking too much soda then laugh like a hyena.

Well, maybe that's not exactly what Mary had in mind. But if you can't think of any, check out these advantages of being single...

---
March Quotorama
March's quotation comes from Renee Jones, who plays Dr. Lexie Carver on the daytime soap opera, Days of Our Lives. Ms. Jones has been nominated for the NAACP Image Award five times.

"Being single isn't the cause of loneliness, and marriage is not necessarily the cure. There are many lonely married people as well."
Renee Jones

How true! It's been said that not being with person you want is not the worst thing in life. The worst thing is being with the person you don't want. Loneliness is not limited to singles. But just because you're single doesn't necessarily mean you have to be lonely, either.

Often we fantasize about how great marriage would be, so much that we overlook the good things in our life right now. The clock is always ticking on all of us. Don't put off life until you're married. Enjoy it as much as you can right now.

---
Say Bless My Soul!
I ran the rat race so many years,
I got ulcers and headaches for souvenirs.
I worked a job where I wore five hats
Still I couldn't keep up with the rest of the rats.

But now I'm different.
I'm on a roll.
I'm livin' my life on remote control.
God calls the shots
while I play my role,
and shout "Hallelujah, say bless my soul!"

Say bless my soul
I'm a child of God.
I'm tough as a turnip,
and common as a clod.
But I'm headed for heaven
'cause he paid my toll,
and I shout "Hallelujah, say bless my soul!"

Oh you can escape your misery,
just do what I did and you will see.
You'll feel as tall as a telephone pole,
You'll shout "Hallelujah, say bless my soul!"

Say bless my soul
He's a mighty God.
He'll charge you up like a lightning rod.
He'll toss your troubles through the ozone hole.
'til you shout "Hallelujah, say bless my soul!
Whoa shout hallelujah, say bless my soul!"

--Jack Zavada, 2009--

---
Single, Sure & Happy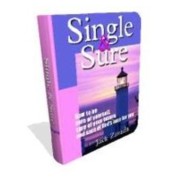 Single & Sure, my ebook, is a how-to guide on getting the most from the single life.

It's not all roses, but neither is marriage. Single & Sure shows you how to navigate the lumpy parts while keeping a positive perspective. No preposterous promises. This ebook won't make you rich or famous, but it will put you on the path to a happier, more fulfilling life as a single person.

Like www.inspiration-for-singles.com, this is practical, real-world advice you can apply right now. Why search for answers the hard way when I've already found them?

In the next month you'll buy lots of stuff, but how much of it has the potential to change your life forever? You can easily pay $15 for a music CD that you'll be tired of in a couple weeks. Why not buy answers to your problems instead?

See how you'll live bigger and happier with Single & Sure...
---
See what happens?
See what happens when you write us? Thanks to a super reader suggestion, this turned out to be one of my favorite issues of Inspire-O-Gram.

I've enjoyed visiting you again, and if you want to tell me anything about this issue or the site, or make a suggestion for a future issue, use our low-tech, high-fiber contact form.

Until April, have a Happy Easter and live your life so other folks want what you've got!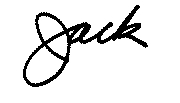 Jack Zavada
www.inspiration-for-singles.com
401 Indiana Ave
Streator, IL 61364 USA