---
How to persevere through pain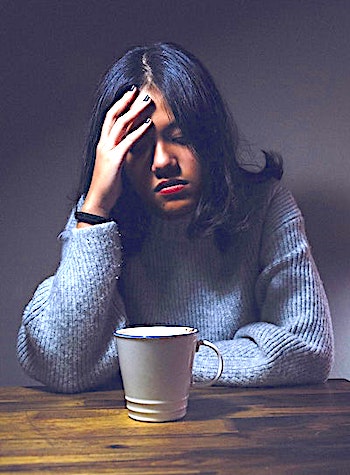 Have you ever thought other people are skating along through life, happy, satisfied, with no worries at all?

The best truth I've ever heard about that assumption came from Benedict Groeschel, a wise Franciscan friar, in his book Arise from Darkness:

"…So we all live with the illusion that everyone else is having a wonderful time. Ask others how they're doing, and they'll say, "Fine." And they'll ask you and you'll say, "Fine." None of us is doing fine at all. It's a blessing to work with the poor—they don't say "Fine." Ask them how things are going and they'll say, "Awful."

We don't need more play-acting. What we need are ways to persevere, because this world is not getting any better.

We singles pray for Parting-of-the-Red-Sea sized miracles when what we really need is the power to get out of bed in the morning and make it through another day.

So this month's feature article spells out some practical ways to keep going, based on my own lumpy-bumpy life. Check out How to persevere.


---
I can do today
When trouble tries to crush you,
when your hope is almost gone,
how can you face the future,
how do you carry on?

I learned a crucial lesson
from a loss some years ago,
that got me through the darkest times
my soul will ever know.

When I wake up in the morning
and stumble out of bed,
I have a way to manage
in the hours that lay ahead.

I don't give in to worry,
anxiety and sorrow.
I can't redo yesterday
and can't yet do tomorrow.

But I can do today.
Just a sixteen hour span.
When God walks alongside me
He assures me that I can.

I can do today.
That's all I need to do.
One hour at a time
is enough to get me through.

So let God be your power.
Let him lead the way.
Make this vow your watchword:
"I can do today."

~ Jack Zavada, www.inspiration-for-singles.com, 2022 ~


---
Did you turn your life around in 2021?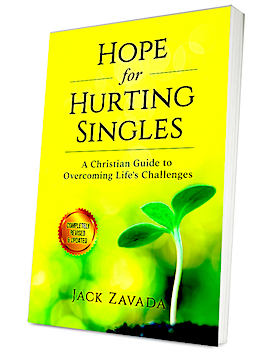 If you didn't make the changes you wanted last year, it's time to try something new.

Hope for Hurting Singles will give you a whole toolbox of proven principles for 2022, strategies that author Jack Zavada learned through 40 years of trial and error in the single life.

Have you made progress on your loneliness? Depression? Anger? Low self-esteem? Hope for Hurting Singles tackles all those problems and more, with practical insight gathered from experience. Learn what to do, and more importantly, learn how to avoid the wrong approaches that will make you spin your wheels in vain.

Hope for Hurting Singles is not a saccharine collection of platitudes, but a down-to-earth instruction manual for the single life.

Don't let 2022 slip away with the same old excuses. Take control of your life—today!

Exclusively on amazon.com: $10.99

in paperback, $3.99 for Kindle version.

---
QOTM: How Christianity helps you persevere
March's Quote of the Month comes from Alistair Begg, senior pastor of Parkside Church in Cleveland, OH, and the voice of the radio program Truth for Life:

Christianity is not about how to escape from the difficulties of life. It is about how to face the difficulties of life.


~ Alistair Begg (1952 - ) ~

Where do you turn if you're not a Christian? Your own limited wisdom? Drugs? Alcohol? Eating disorders? Sexual promiscuity? That's how most nonbelievers cope with stress. And you know what? None of that works.

Christians don't have any fewer problems. I think we have more. But we have the wisdom of God in the Bible to guide us. We have the Holy Spirit inside to strengthen us. And we have Jesus Christ to save us from our sins. Yes, sin is a real thing for nonbelievers too; they just don't call it that.

Christianity, thank God, is as real as life gets.


---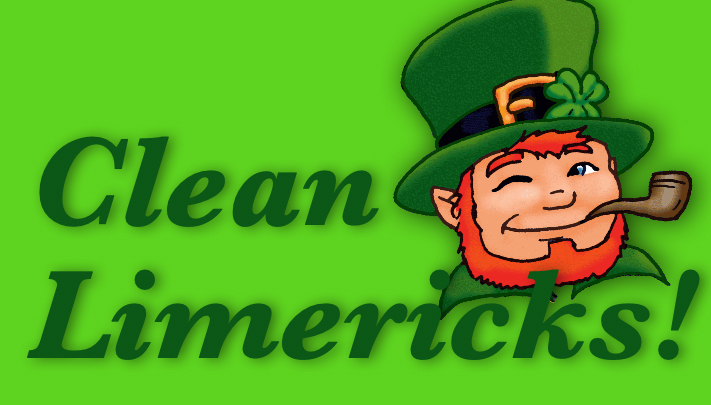 I thought you could use a micro-vacation, so when I had some spare time, I wrote a batch of limericks and put them on the site.

I hope they give you a laugh, or at least the hint of a smile. If you have a friend who could use some cheering up, please tell him or her about these.

You'll find them right here.

---
Quotations about perseverance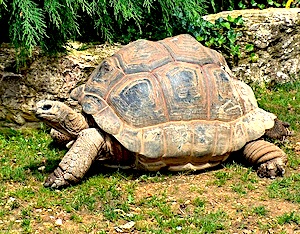 It helps to know you're not alone in your struggles. Other people have gone there before you.

I scoured the Internet a few years ago and collected these quotations about perseverance.

And if you're in the mood for more nuggets of wisdom, try these quotes on Strength; Faith; Prayer; and Trust.

---
Why you can bet your life on heaven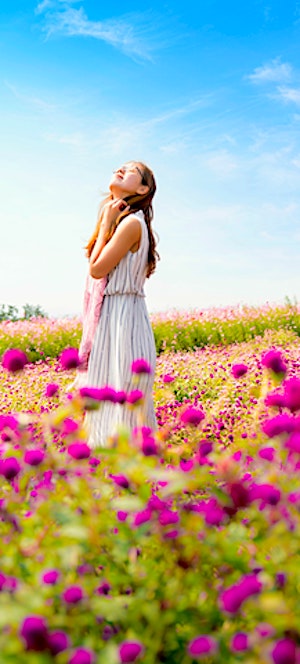 A few years ago I wrote an article on barely hanging on, and was surprised when it became one of the most popular pieces on the site.

That told me many singles are having a hard go of it. Perseverance, the theme of this issue, makes the difference. We all have up days and down days. Some singles are carrying around wounds that, let's face it, can only be healed in the next life.

There is a next life, a heaven. I believe that because Jesus promised it, and Jesus never lied. Not once.

We have to be careful not to be influenced by the cynical world around us. If we truly believe the Bible is the inspired word of God, it gives us hope that this life is not all there is. Your and my stories will not only continue after physical death, they'll only get better and better.

So we have hope that our soul-deep hurts will be put right. We have hope that the love we've been seeking will be ours and in overflowing abundance, because Jesus said so.

Meanwhile, we have to live on this Dumpster fire called Earth. We have to do our job every day, interact with other fallen people, and try to squeeze some happiness out of our situation. A tall task indeed.

My prayer is that these newsletters help you with those challenges. Many of the things I tell you were the harvest of painful experiences. I'm not ashamed. I want you to learn from my mistakes so you can avoid them yourself.

If you care to email me about this issue or www.inspiration-for-singles.com, our unhackable contact form will route your letter directly to my personal inbox. I'll read it and send you a personal reply within three days. No answerbots for this guy.

Thanks again for reading, fellow singleton. Easter is on the way, our living promise that someday we will see Jesus face to face.

Won't that be the best.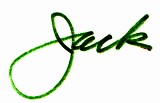 Jack Zavada
PS: Not a Christian? Find out how to become one!