---
November 25, 2008 Issue #032
---
F'ree Christmas novel ready for you to download!
As promised, my Christmas gift to you this year is a brand new inspirational e-novel titled Appalachian Christmas Dream.
It's the story of a young, single teacher in the hills of eastern Kentucky in the early 1900s. Junie Corban's dream is to conduct a Moonlight School for the illiterate people of her county, to teach them to read and write. This 88 page f'ree novel is packed with suspense, excitement, romance, and yes, a hope-filled Christmas message.
And as usual, it's absolutely F'REE, with no address capture and no strings attached. Get the download info here...
Instead of Thanksgiving...
Instead of the usual Thanksgiving theme for this newsletter, I'm offering something a bit different. We singles are usually thankful for what we have, but some things are missing from our lives--most notably a spouse and family.
We'll be starting a new year soon, and that can be a difficult time if you look toward the past. We can often make the wrong assumption that our future will be like our past. But it doesn't have to be that way. With God's help, you can take action. You can bring about needed change. You can face tomorrow and the rest of your life with a sense of expectancy and optimism.
Don't settle for what your life has been in the past. This month's feature article is an unusual take on why it's good to be dissatisfied...
---
Quotato-au-gratin
Sure, let's be thankful for what God has given us, but let's also look forward to the Christmas season and New Year with a sense of expectancy and hope. November's quotation comes from early self-help guru Dale Carnegie, author of the bestsellers, How to Win Friends and Influence People and How to Stop Worrying and Start Living:

Most of the important things in the world have been accomplished
by people who have kept on trying
when there seemed to be no hope at all.
Dale Carnegie, (1888-1955)

I'll be honest with you. After a lifetime of disappointments, I don't put my hope in myself, the government, an employer, or even other people any more. I put it in Jesus Christ and him only. If that offends you, then you don't know what I know. If you agree, we're on the same wave length. He gives a love that never changes, a strength that never fails, and a hope that endures through everything.

If you're entering the holiday season feeling down, check out this article on hopelessness...

---
November's Poem:
I'd rather be odd
Strange little person
doesn't seem to fit in.
Wanders through life
with a lopsided grin.

Turns down success
with a smile and a nod,
"Thanks all the same,
but I'd rather be odd."

Encouraging here,
and comforting there,
spreading the ointment
of love, peace and care.

No riches or fame,
not much left behind,
except mended hearts
from a touch sweet and kind.

Tired old body
laid under the sod.
Just a few at the funeral
when you'd rather be odd.

Angel says "I'll take you
directly to God.
He has a special reward
for folks who'd rather be odd."


Jack Zavada, 2008

---
Just a few keystrokes away...
No matter where you live in the world, we're just a few keystrokes away. You can use our hypollergenic contact form. We can't list our e-mail address because it attracts spammers. P-U!!

I hope you have a wonderful Thanksgiving, and keep watching Inspire-O-Gram for an exciting announcement about my new ebook, coming after the first of the year. It's a lollapalooza!

'Til next month, God's best to you!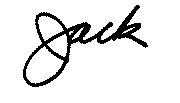 Jack Zavada
www.inspiration-for-singles.com
401 Indiana Ave
Streator, IL 61364 USA