---
October 22, 2013 Issue #091
What's your spiritual maturity level?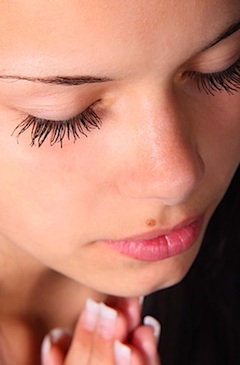 We single people have two choices: We can grow up and control ourselves or spend our whole life being miserable. I think you know which choice is better.

The key to controlling yourself, contrary to what some people think, is not emotional maturity, but spiritual maturity, because that's the attribute that helps you make wise choices. Wise choices = better consequences = less misery.

But how do you mature spiritually? Well, one easy way is to read the articles on www.inspiration-for-singles.com and NOT make the bonehead mistakes I made. As I often say, My pain, your gain.

There's another way too, which took me decades to discover and incorporate into my life. It's not that it's some great secret; it's just that I have a thick head! Don't have a thick head like me!

Instead, check out these thoughts on how you can grow your spiritual maturity.


---
Keep breathing!
Life has a way of knocking you down,
smackin' your smile until it's a frown.
But don't let trouble get into your hair,
Open your trap and suck in some air.
Keep breathing!

You've got a chance while your heart's still perkin',
You're not out of the game
'til your smeller quits workin'.
Keep breathing!

If you're flat on your back because of your woes,
Take a big ol' snort and fill up your nose.
Suck that ozone into your chest,
then flop around like you're resistin' arrest!
Keep breathing!

As long as you're still slurpin' air,
you're in the game, so get your share.
Show 'em all you're still in the fight.
It's way too soon to turn out the light.
Keep breathing!

No matter if you're down and out,
keep vacuumin' oxygen into your snout.
Tell 'em where to stick that stethoscope,
as long as you're pantin', you've still got hope.
Keep breathing!

~ Jack Zavada, 2013 ~

---
October Quote of the Month
This month's feature quotation is all you need to know about self-esteem. It comes from Warren Wiersbe, Christian pastor, teacher, and prolific writer:

Remember, your worth is founded in Jesus Christ.
~ Warren Wiersbe (1929- ) ~

I struggled with finding my worth until I grasped that truth. It is one of the great underpinnings of my life. Over the past four decades, as I lost things I treasured, I learned that my worth came from none of them. It comes from Jesus Christ and Him alone. Not position, fame, power, wealth, health, talent or even human relationships.

Christ loves you as no one else can. He never fails. He never disappoints. He is the Supreme Being in the universe, yet He chooses to love you. He loves you so much He sacrificed His life on the cross so you can live with Him forever in heaven.

If that doesn't make you feel worthwhile, then go back and read that last sentence again!


---
Why does singleness happen to good people?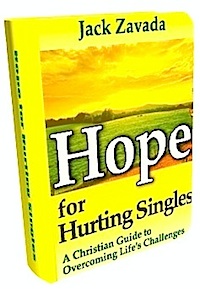 Boy, this single life. Sometimes it's really stinky. You know exactly what I mean. I've been trying to figure it out for more than 40 years, and while I have a handle on some of it, other parts still make me scratch my head. Which may explain why I don't have much hair left.

You've already noticed that this newsletter is heavy on God. He's what I discovered early on that makes being single not only bearable, but even enjoyable most of the time. I tried a lot of different things, like many young people do, but God was who I was looking for all along.

I won't woof you. Hope for Hurting Singles is a Christian book. It tells how God will give you hope. If I had tried to write this book without mentioning God, it would have been a lie, and I promised when I started my web site and newsletter that I would never lie to readers.

Hope for Hurting Singles is a 146 page PDF ebook that sells for $9.97. It comes with a money back guarantee, which is a rare thing for a book. Check out the details here.

---
Get encouraged--for F'REE!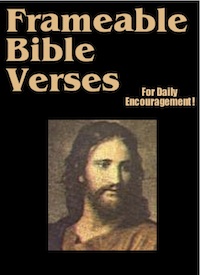 Here's a neat little freebie you can download to boost your spirits every time you look at it: Frameable Bible Verses.

I made this f'reebie up quite a while back, but it's still available and is an easy project that requires only two things: a pair of scissors and a photo frame that fits standard 3 1/2" x 5" photos. You can get a frame at any dollar store, or you may already have one around the house.

Simply download the PDF file, then print it out. Cut out the verses you like, put them in the frame, and you'll feel better every time you look at them. Since they're all the same size, you can change them whenever you like.

Note to tightwads: Save printer ink by NOT printing the first (cover) page with all that black on it. You really don't need the cover, and it's not (sorry) toner-friendly.

Ready to enjoy? Here's the page with the download link:
---
The scariest ghosts at Halloween are…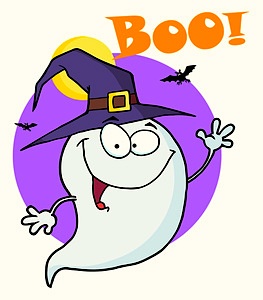 There's no such thing as ghosts. Or is there?

For single people, the ghosts that haunt us worst are ghosts from our past: regrets. They make you feel lousy, they make you beat yourself up over what you should have done or could have done but didn't. Not only are these ghosts scary, but they're stinky too.

If that's a problem for you, try this practical advice on getting-over-regrets.

But here's something you won't regret: writing an email with your comments about this newsletter or the single life. It won't be sucked into cyberspace, never to be seen again. It'll go to my inbox, and I will answer you. I promise.

It's easy. Just use our candy corn-f'ree contact form.

That's it for the October Inspire-O-Gram, fellow singleton. I hope you found it worth your time. We're sneaking into that holiday season, which can be both fun and stressful for single folks, so watch for our November and December issues, with some special help for a happier time.

Until then, keep the faith!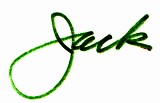 Jack Zavada
www.inspiration-for-singles.com
401 Indiana Ave
Streator, IL 61364 USA