Getting over regrets can be painful, but peace of mind is the reward
Some things are impossible for you to do alone. Getting over regrets is one of them.
What conscientious, God-loving person doesn't have some regrets? Who doesn't have bad memories they need to heal?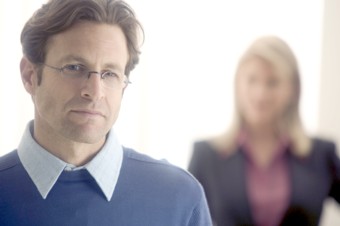 As singles, many of us are hanging onto heartaches over relationships that turned out badly. I'm sure you have some scars on your heart over your past. I never rule out the need for therapy. Sometimes that's what it takes.
But as a Christian, my first choice is to go to God for the help I need. This all-loving, all-powerful being can do something we can't. He can reach back in time and heal our past.
When you did the best you could
All of us carry a lot of guilt over bad decisions we've made. We sincerely wish we had done things differently, but we overlook one crucial truth: We did the best we could at the time.
We're not prophets. We can't predict the future. We make decisions based on the information we have, our past experience, and consideration for other people. But despite our best efforts, things can still go wrong.
Then we get stuck in self-condemnation. We beat ourselves up wishing we'd done something differently. It's an exercise in futility.
Stop going back
Recently I thought about a woman I loved nearly 25 years ago. I know! That's a long time!
Our relationship ended because she blamed me for a tragedy that happened in her life in a country 10,000 miles away--where I'd never been--13 years before I even met her!
Even though I didn't do anything wrong, I still felt pain over what could have been. Getting over regrets like that demands that we stop living in the past and focus instead on the present and future.
God showed me that the only way I can heal from that episode is to stop going back. It's done. It's over. I needed to move on and keep moving.
The apostle Paul also learned about getting over regrets:
But one thing I do: Forgetting what is behind and straining toward what is ahead, I press on toward the goal to win the prize for which God has called me heavenward in Christ Jesus. All of us who are mature should take such a view of things. And if on some point you think differently, that too God will make clear to you. (Philippians 3:13-15)
Can you follow God's example?
Whether you did anything wrong or whether you didn't, there comes a time when you have to forgive yourself. There's no other way.
If God, who always does the right thing, forgives you, you should follow his example and forgive yourself.
Getting over regrets, like most problems in life, requires a choice. We often feel we're locked in when we're really not.
With God's support and guidance, we can choose the best way. Getting over regrets means you'll have to trust God to heal your disappointments, and that takes faith.
The good news is that if you don't have the courage to take that critical step, God will, over time, prepare you to make that choice.
Sometimes your past is like an anchor that's gotten caught on a big boulder at the bottom of the sea. The only way you can sail ahead to the happiness you want is to cut the rope and leave that anchor behind.
There are happy, incredible places for you to explore. It's time to break free and find them.
---
How to get over needless guilt...


---