These disappointment quotes will give you hope that things will get better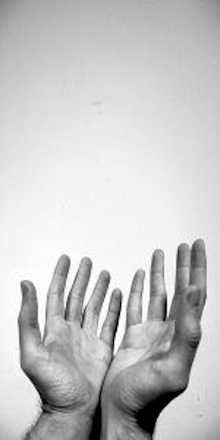 Our disappointment quotes are for singles who've known the pain of disillusionment but are working to get back on track.

This is a fallen world we live in. That explains why we get let down, but it doesn't help us get back up. As you've found on the rest of this site, I believe God is the key to that.

These disappointment quotes won't mean much if you've become bitter. I hope it hasn't gone that far with you. Many singles have suffered so much discouragement in life that they've pulled inside a hard shell. They don't reach out and they won't let anyone in.

That's no way to be.

It's a long life. If we become cynical, we only hurt ourselves. Just as Jesus Christ healed people's physical ailments when he was here on earth, he can heal your spiritual brokenness now. Go to him if you're hurting.

As you read these disappointment quotes, resolve to let your Savior pull you up. He makes all the difference in the world!

---
Our best successes often come after our greatest disappointments.
Henry Ward Beecher

Defeat in doing right is nevertheless victory.
Frederick W. Robertson

Outside of Christ, I am only a sinner, but in Christ, I am saved. Outside of Christ, I am empty; in Christ, I am full. Outside of Christ, I am weak; in Christ, I am strong. Outside of Christ, I cannot; in Christ, I am more than able. Outside of Christ, I have been defeated; in Christ, I am already victorious. How meaningful are the words, "in Christ."
Watchman Nee

Victory is never won alone.
Woodrow Kroll

If we cannot believe God when circumstances seem be against us, we do not believe Him at all.
Charles Spurgeon

Be good, keep your feet dry, your eyes open, your heart at peace and your soul in the joy of Christ.
Thomas Merton
Disappointment Quotes--What an odd way to encourage someone!

Adversity is not simply a tool. It is God's most effective tool for the advancement of our spiritual lives. The circumstances and events that we see as setbacks are oftentimes the very things that launch us into periods of intense spiritual growth. Once we begin to understand this, and accept it as a spiritual fact of life, adversity becomes easier to bear.
Charles Stanley

Nothing is so good as it seems beforehand.
George Eliot

God sees hearts as we see faces.
George Herbert

Expect the best, plan for the worst, and prepare to be surprised.
Denis Waitley

Proud people keep others at arm's length. Broken people are willing to take the risks of getting close to others and loving intimately.
Nancy Leigh DeMoss

In times of affliction we commonly meet with the sweetest experiences of the love of God.
John Bunyan

There is no greater discovery than seeing God as the author of your destiny.
Ravi Zacharias

God has a purpose behind every problem. He uses circumstances to develop our character. In fact, he depends more on circumstances to make us like Jesus than he depends on our reading the Bible.
Rick Warren
God uses broken things. It takes broken soil to produce a crop, broken clouds to give rain, broken grain to give bread, broken bread to give strength. It is the broken alabaster box that gives forth perfume. It is Peter, weeping bitterly, who returns to greater power than ever.
Vance Havner

A wonderful gift may not be wrapped as you expect.
Jonathan Lockwood Huie

---
Return to top of Disappointment Quotes.