---
September 22, 2009 Issue #042
---
Inferiority feelings led to
an important life lesson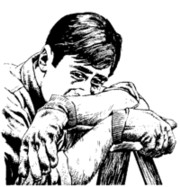 One of the toughest things for me on www.inspiration-for-singles.com is sharing some of the painful lessons I've learned in my 40 years as a single person. Nobody likes to talk about their mistakes. But it's also gratifying, because my goal is to help you avoid that pain and go right to the lesson.

I try to be honest and candid on the site, which is why I believe more visitors are coming every day. As I've said in the past, my motto is, "My pain, your gain."

All this ties in to my longtime struggle with inferiority feelings. For years I believed something was wrong with me because I didn't have a spouse. I couldn't have been more wrong.

If you've ever felt that way, here's what got me thinking clearly about inferiority...



---
September Quotorama
September's quotation comes from Alvin Ailey, a choreographer and dancer who founded the Alvin Ailey American Dance Theater in New York. As an African-American, Ailey knew what it was like to be discriminated against. Yet he overcame all the scorn and hatred and rose above it.

"One of the processes of your life is to constantly break down that inferiority, to constantly reaffirm that I Am Somebody."
Alvin Ailey (1931-1989)

You are somebody. You are a worthwhile human being, entitled to respect. Your value does not depend on your accomplishments, your appearance, or your bank balance. God chose to love you. That's why you are valuable. Anything else we draw our sense of worth from will pass away; God never passes away.

The more fervently you pursue God, the less you will worry about inferiority. That is the truth as I have experienced it in my own life.

---
Not found on the site!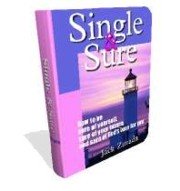 Some visitors to www.inspiration-for-singles.com may think my ebook, Single & Sure is just a rehash of material found on the web site.

Not so, pardners!

Single & Sure is all new stuff, not found on the pages of the site. You'll get additional insights from my 40 years in the single life. What's more, it's tightly organized and so easy to read you'll think you've got the Cliff's Notes version!

Relevant. Practical. Down-to-earth. Not to mention fun! (Okay, so I mentioned it.)

Get the total scoop, as well as a fr'ee sample of what's inside at Single & Sure...
---
Help me to grow
Since I met you
life's not the same.
I've traveled beyond
the hurt and the shame.

I'm seeing myself
through different eyes,
I'm seeing the truth now
instead of the lies.

Help me grow up.
Help me stand tall,
give me your hand
when I start to fall.
Help me to see,
help me to know,
help me to love,
help me to grow.

So hard to see
with your eyes full of tears.
So hard to love
with your heart full of fear.

But you stepped in
and gave me your heart,
and now we're off
to a beautiful start.

Help me grow up.
Help me stand tall,
give me your hand
when I start to fall.
Help me to see,
help me to know,
help me to love,
help me to grow.

Yeah help me to love,
and help me to grow.

Jack Zavada -- 2009
---
How to be happier...

Having dinner cooked and waiting when you get home from work is sure to make you a happier single.

Kate Fogarty, our link partner at www.chicken-recipes-made-easy.com has a special page that will help you do just that.

Be sure to check out Kate's delicious crock pot recipes.

Yumbo!

---
Want to comment--anonymously?
For all you shy types, I recently revised the contact form so you don't have to include your name or email address. Of course, if you'd like a reply, you'll have to fill those blanks in.

Either way, I'd like to hear from you. Email me through the new and improved contact form.

That wraps up the September 2009 Inspire-O-Gram. I appreciate the privilege of coming into your noggin, whether you're at home or at work. If you have a single friend who might enjoy this newsletter, please forward this issue on to them.

Thanks for reading, fellow singletons! See you again in October.

May God look down on you and smile,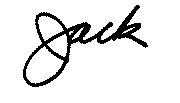 Jack Zavada
www.inspiration-for-singles.com
401 Indiana Ave
Streator, IL 61364 USA